The PA Retirement Security Coalition has a new website! Click here to check it out!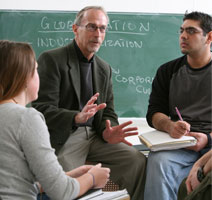 Welcome APSCURF members. Retiring from teaching doesn't mean you retire from APSCUF and the important activities of our association. Whether you're thinking about retiring in the near future, or are already retired, APSCURF was created for you.

APSCURF offers a wealth of activities and benefits, while keeping you connected to the people and the profession that are so important to you.
Benefit Alert - Fall 2013 flu shot options
PASSHE Health Plan Members – Highmark PPO and CMM (Indemnity) Plan
All pre-65 Highmark members (who are age 18 and older) can obtain a free flu shot at any Rite Aid Pharmacy

or Giant Eagle location in Pennsylvania. No appointment is needed – the member must present their

Highmark member ID card. The PASSHE health plan will be billed directly for this service.
Rite Aid will conduct an on-site campus flu shot administration, if the campus would like to

pursue this option. There will be no additional fees specific to this event – the PASSHE health plan will

be billed for the number of vaccines administered to its PASSHE Highmark members.
If an on-site clinic is offered, all PASSHE Highmark members (and Highmark members covered under an unrelated employer

plan) can receive a no-cost flu shot at the event (they must present their Highmark member ID card). For
individuals who are not covered by a participating health plan, there is the opportunity for them to receive a
flu shot at the campus event on a self-pay basis (cash or personal check, the logistics of this will need to be
addressed with Rite Aid in advance of the event). They may have the ability to submit the receipt for this
flu shot with a claim form to their health plan and receive reimbursement.
Highmark members of all ages can obtain a flu shot from their physician (an office visit co-pay may be charged).
Medicare eligible PASSHE members need to follow the past practice rules under Medicare.
Endorsements
Check out our 2013 general election endorsed candidates list on the CAP page!!