Join WCU-APSCUF & SGA for a Jack-o-Lantern Contest to support the WCU Resource Pantry!

October 30, 6-8 PM on the Quad
VOTE for your favorite Jack-o-Lantern. ENTER your own Jack-o-Lantern. See the flyer for more details or contact Dr. Vicki Tischio.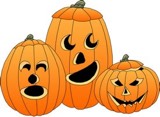 Thank you for visiting the APSCUF-WCU homepage. We are proud of our members' commitment to providing a high-quality, diverse educational experience for the students of West Chester University. Please visit the links on the right for more information and the APSCUF-WCU blog for updates about our chapter.
– Chapter President Mark Rimple
FALL 2017 MEETINGS
August
24
Exec Committee
Montemuro House
1:00  – 3:00
September
5
Adjunct Welcome with Exec
Montemuro House
3:30  – 5:15
12
Department Reps' Council
FHG Library Room 613
3:30  – 5:15
14
State Assembly
Red Lion, Harrisburg
3:30  – 5:15
19
Meet & Discuss Team
Montemuro House
3:30  – 5:15
26
Meet & Discuss
Montemuro House
3:30  – 5:15
October
3
Exec Committee
Montemuro House
3:30  – 5:15
17
Meet & Discuss Team
Montemuro House
3:30  – 5:15
24
Meet & Discuss
Phillips Boardroom
3:30  – 5:15
31
Department Reps' Council
FHG Library Room 613
3:30  – 5:15
November
7
Election Day – Please Vote!
14
Exec Committee
Montemuro House
3:30  – 5:15
21
Meet & Discuss Team
Montemuro House
3:30  – 5:15
28
Meet & Discuss
Montemuro House
3:30  – 5:15
December
5
Exec Committee
Montemuro House
3:30  – 5:15
12
Meet & Discuss Team
Montemuro House
3:30  – 5:15
19
Meet & Discuss
Phillips Boardroom
3:30  – 5:15
Contact APSCUF-WCU
Phone: 610-436-1064
Fax: 610-738-0405
Address: 811 Roslyn Ave.
West Chester, PA 19383
Chapter President Mark Rimple
Office Manager Monika Mayer
Other useful APSCUF-WCU links