PA Promise Rally April 5th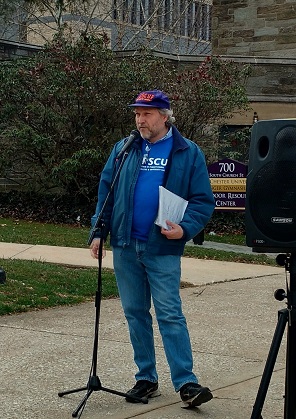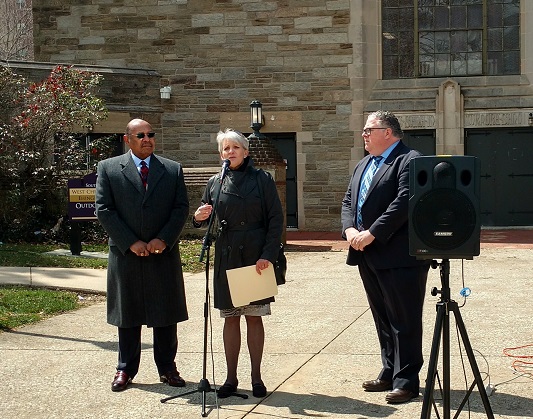 WCU APSCUF President Mark Rimple and PA state representative Carolyn Committa address the rally.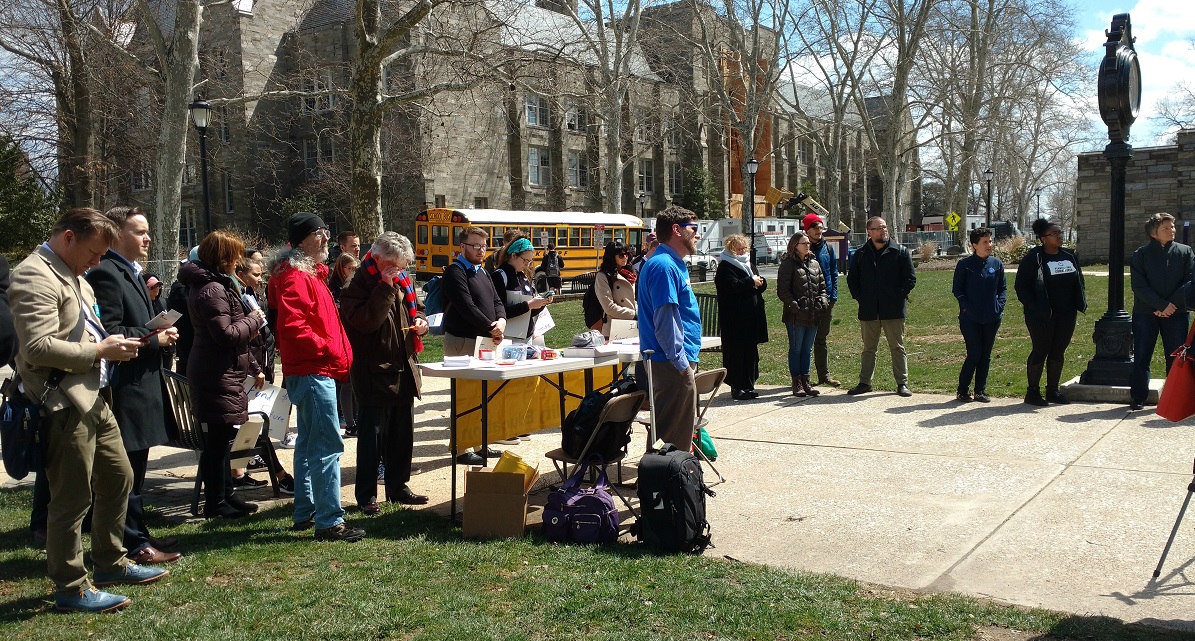 Read the coverage in the WCU Quad.
Thank you for visiting the APSCUF-WCU homepage. We are proud of our members' commitment to providing a high-quality, diverse educational experience for the students of West Chester University. Please visit the links on the right for more information and the APSCUF-WCU blog for updates about our chapter.
– Chapter President Mark Rimple
LOCAL NEWS
Students came out on top in the annual faculty-student wiffle ball game – the chilliest so far!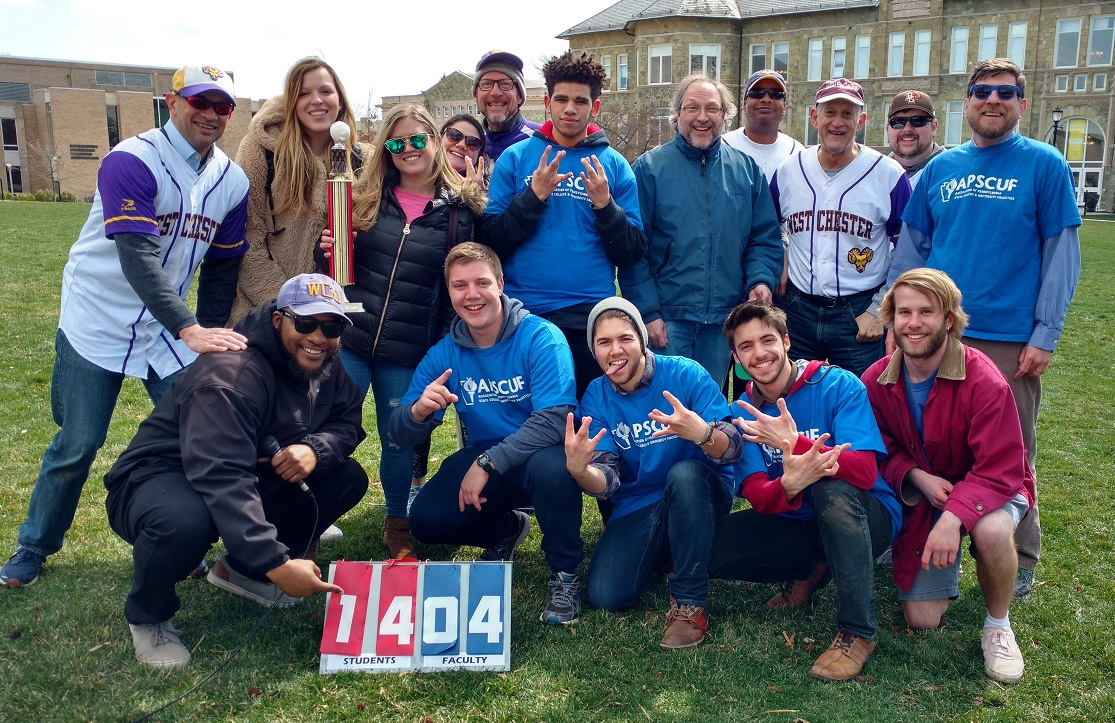 SPRING 2018 MEETINGS
January
Thr.
18
Executive Committee
Montemuro House
1:00 PM – 3:00 PM
Tue.
30
Adjunct Welcome and Recognition
Montemuro House
3:30 PM – 5:15 PM
February
Tue.
6
Meet and Discuss Team
Montemuro House
3:30 PM – 5:15 PM
Thr.
8
State Assembly
Wyndham, Gettysburg
Tue.
13
Meet and Discuss
Montemuro House
3:30 PM – 5:15 PM
Tue.
20
Department Representatives Council
FHG Library Room 613
3:30 PM – 5:15 PM
Tue.
27
Executive Committee
Montemuro House
3:30 PM – 5:15 PM
March
Tue.
6
Meet and Discuss Team
Montemuro House
3:30 PM – 5:15 PM
Tue.
20
Meet and Discuss
Phillips LL Conference Room
3:30 PM – 5:15 PM
Tue.
27
Executive Committee
Montemuro House
3:30 PM – 5:15 PM
April
Tue.
3
Meet and Discuss Team
Montemuro House
3:30 PM – 5:15 PM
Tue.
10
Meet and Discuss
Montemuro House
3:30 PM – 5:15 PM
Thr.
12
State Assembly
Toftrees, State College
Tue.
17
Department Representatives Council
FHG Library Room 613
3:30 PM – 5:15 PM
Tue.
24
Executive Committee
Montemuro House
3:30 PM – 5:15 PM
May
Tue.
1
Meet and Discuss Team
Montemuro House
3:30 PM – 5:15 PM
Tue.
8
Meet and Discuss
Phillips Boardroom
3:30 PM – 5:15 PM
Contact APSCUF-WCU
Phone: 610-436-1064
Fax: 610-738-0405
Address: 811 Roslyn Ave.
West Chester, PA 19383
Chapter President Mark Rimple
Office Manager Monika Mayer
Other useful APSCUF-WCU links