Welcome, APSCUF members. Without your support and dedication, our organization wouldn't be able to provide the highest-quality education and academic support for its faculty and students.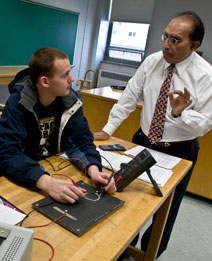 Throughout this section, you'll find the latest contract, benefits information and related forms, and ways to get more involved in APSCUF.
NEW APSCUF MEMBER?
Please visit the Forms & Benefits page for links to healthcare, special services, and benefits information. For information on retirement choices, please visit our APSCURF page.
THINKING OF RETIRING?
Please check out our APSCURF page, which includes pre-retirement checklist and retirement resources. Recent retirees that want to join APSCURF should download the APSCURF membership application that is available on the APSCURF page.
QUESTIONS?
Click here to access our Contact page.
Member Services
Don't miss any of your member benefits! Click here to visit a summary of the benefits of your APSCUF membership.