Embroidered APSCUF garments
Want to expand your APSCUF wardrobe? Choose from dozens of men's, women's, and unisex styles that can be embroidered with the APSCUF logo at TheUnionShop.org,  a union-member-owned site. To order the APSCUF logo embroidered on the left or right chest area of a garment:
Select the "Choose an Optional … Logo."

Select "Left/Right Chest or Sleeve Logos."

Select "Unions," then APSCUF.

You'll have the option to select black or white thread, with or without "Faculty & Coaches" text.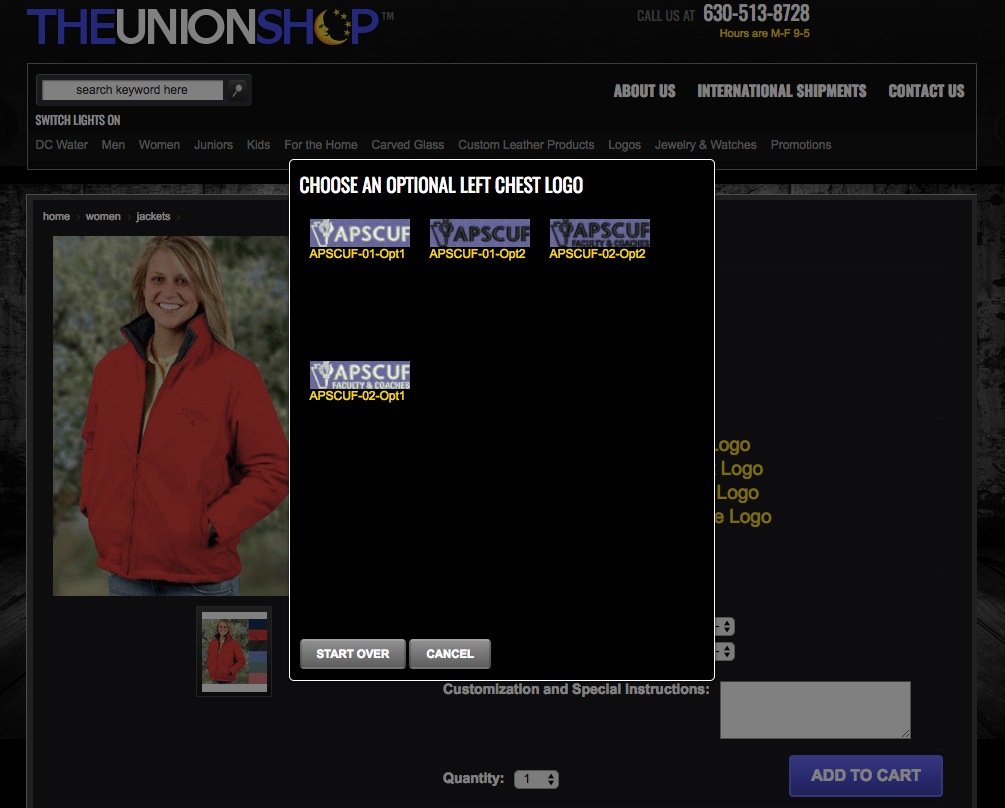 Embroidery is not available on all items. Some items that can be embroidered are U.S.- but not union-made. We encourage you to be mindful of this when shopping (by reading product descriptions) and to purchase only union-made items.
Direct questions about garments to The Union Shop. APSCUF does not receive proceeds or profits from these items, nor does it play any role in the manufacturing, production, shipping, or customer-support process. We made our logo available so members would have more options for colors, sizes, and styles of APSCUF-branded clothing.
The site offers a discount for active-duty and disabled U.S. veterans.