APSCUF name badges
APSCUF provides name badges for delegates, chapter presidents, executive council, and staff, to be worn at legislative assembly and other state events. We collect delegate badges after assemblies to ensure they are available for the next event. If you lose your badge or would like to order an additional one, you can do so via this link. All APSCUF members are welcome to order their own badges as well. Please note: The magnetic fastener option should NOT be ordered/used by members with pacemakers.
Embroidered APSCUF garments
Want to expand your APSCUF wardrobe? Choose from dozens of men's, women's, and unisex styles that can be embroidered with the APSCUF logo at TheUnionShop.org,  a union-member-owned site. 
To order the APSCUF logo embroidered on the left or right chest area of a garment:
Select the "Choose an Optional … Logo." (If logos do not load, see next set of instructions below.)

Select "Left/Right Chest or Sleeve Logos."

Select "Unions," then APSCUF.

You'll have the option to select black or white thread, with or without "Faculty & Coaches" text.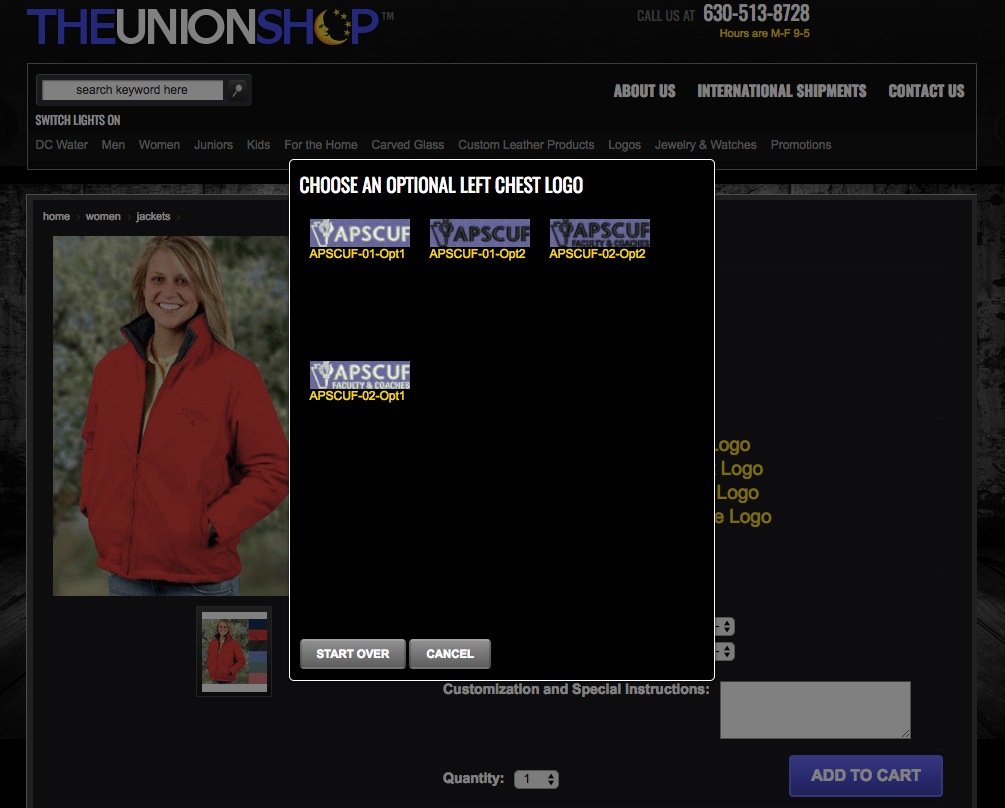 If the logos do not load:
Select your item and write "Instructions: APSCUF logo embroidered on left chest" (or right chest, if you prefer). If you want your name embroidered, note that in the instructions box as well. Add the item to your cart.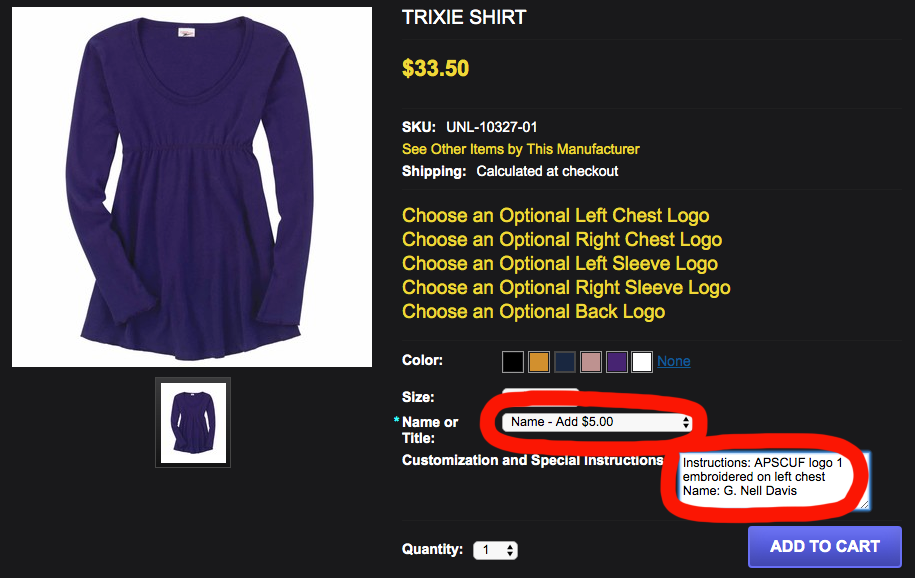 Add an APSCUF logo to your cart. Select a black or white version and with or without "Faculty & Coaches" via this page.
Add the logo to your cart and then continue the checkout process.
Embroidery is not available on all items. Some items that can be embroidered are U.S.- but not union-made. We encourage you to be mindful of this when shopping (by reading product descriptions) and to purchase only union-made items.
Direct questions about garments to The Union Shop. APSCUF does not receive proceeds or profits from these items, nor does it play any role in the manufacturing, production, shipping, or customer-support process. We made our logo available so members would have more options for colors, sizes, and styles of APSCUF-branded clothing.
The site offers a discount for active-duty and disabled U.S. veterans.