CAP: The Political Voice of APSCUF

APSCUF's Committee for Action through Politics (APSCUF/CAP) is the political voice for APSCUF faculty and coaches. Since its inception in 1981, CAP has assisted faculty and coaches in making informed political decisions. CAP is a nonpartisan organization that supports candidates who will advocate for APSCUF's goals and priorities. To find out more about APSCUF/CAP, download the CAP brochure.
Click here (login required) to view APSCUF/CAP's recommendations for the 2021 election.

SHOW YOUR SUPPORT
There are several ways to donate to CAP:
Use your credit card and donate today through APSCUF's PayPal account.
Download and complete the Voluntary Payroll Deduction Form to authorize deductions from your paycheck. Once completed, drop the form off at your local chapter office.
Make out your check to APSCUF/CAP and drop it off at your chapter office or mail to: APSCUF/CAP, 319 N. Front St., Harrisburg, PA 17101
APSCUF/CAP BENEFITS:
APSCUF/CAP members have the opportunity to attend fundraising events, build relationships with policy-makers, make important endorsement decisions, assist candidates who support APSCUF goals, and participate in golf outings to support candidates.
HAVE QUESTIONS?
Want to know more about CAP, or have a question that wasn't answered? Call APSCUF's director of government relations at 800-932-0587, ext. 3014.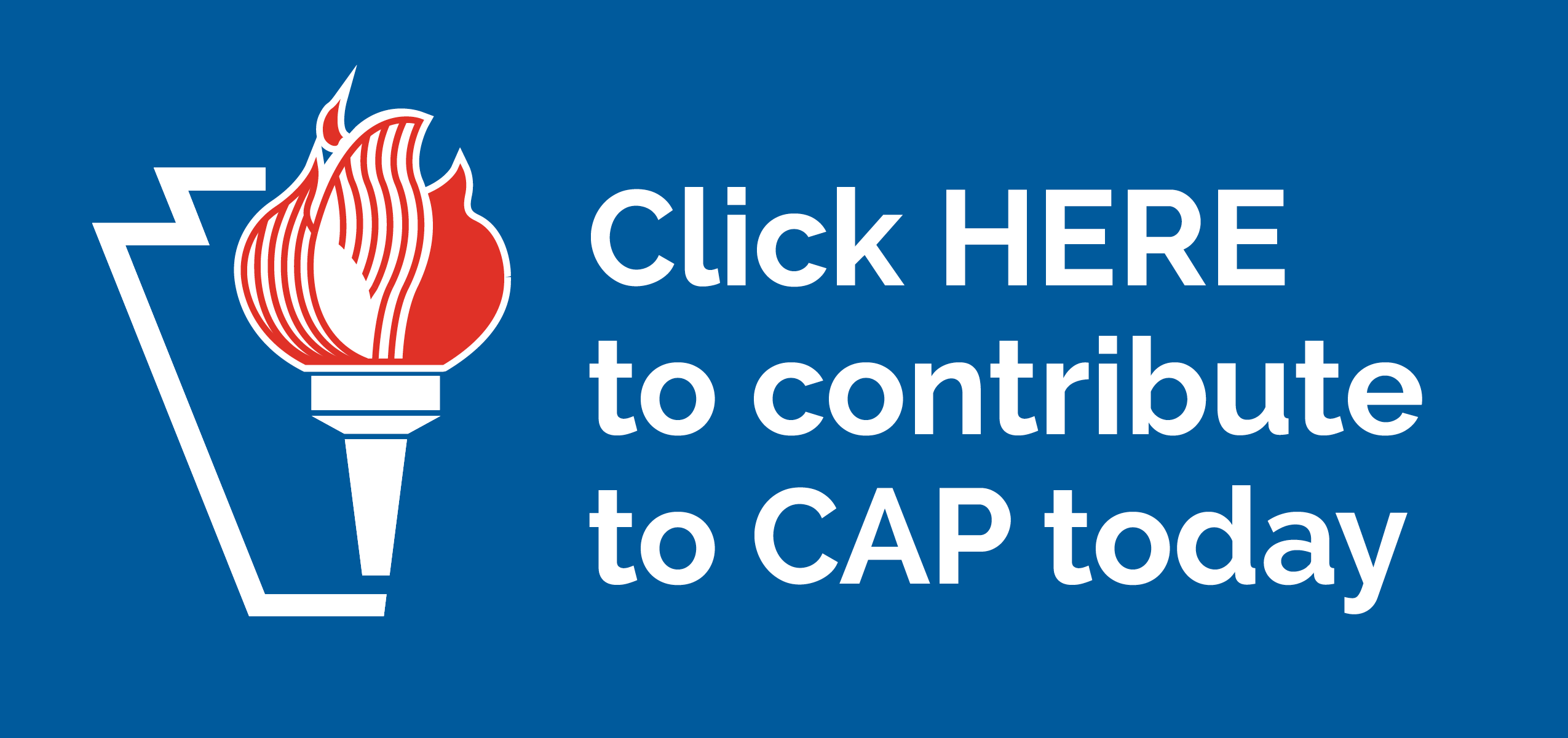 Why your contribution matters
When you contribute to APSCUF/CAP, you become involved in the political process. Your CAP donations support candidates for state office who will advocate for public higher education and have strong records on labor, education, and budget issues.
Payroll deduction
The most convenient and effective way to contribute to CAP is by taking part in our payroll deduction program. This reoccurring payment will help to further CAP's efforts throughout the year.
Election 2020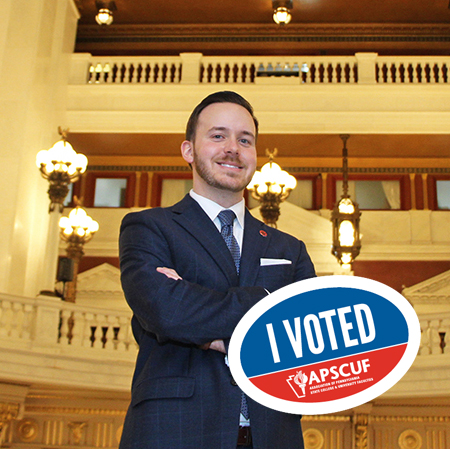 The 2020 election has enormous implications for public higher education in the Commonwealth of Pennsylvania. Sean Crampsie, State APSCUF director of government relations recapped the 2020 election in a Nov. 6 presentation. He reviewed what the state House and state Senate chambers will look like for 2021–22 and what that means for the state of public higher education in Pennsylvania. Click here to watch the recording (login required). Prior to the election, Crampsie presented an overview, discussed targeted state House and state Senate races, and talked about potential outcomes for Nov. 3. Click here to watch the recording (login required). 
Did you vote (for candidates who support public higher education)? APSCUF has a virtual sticker (shown on Crampsie's photo at left) you can add to your Facebook profile (and then save to add to other social-media accounts). After you've cast your ballot, click here to add the overlay to your avatar.