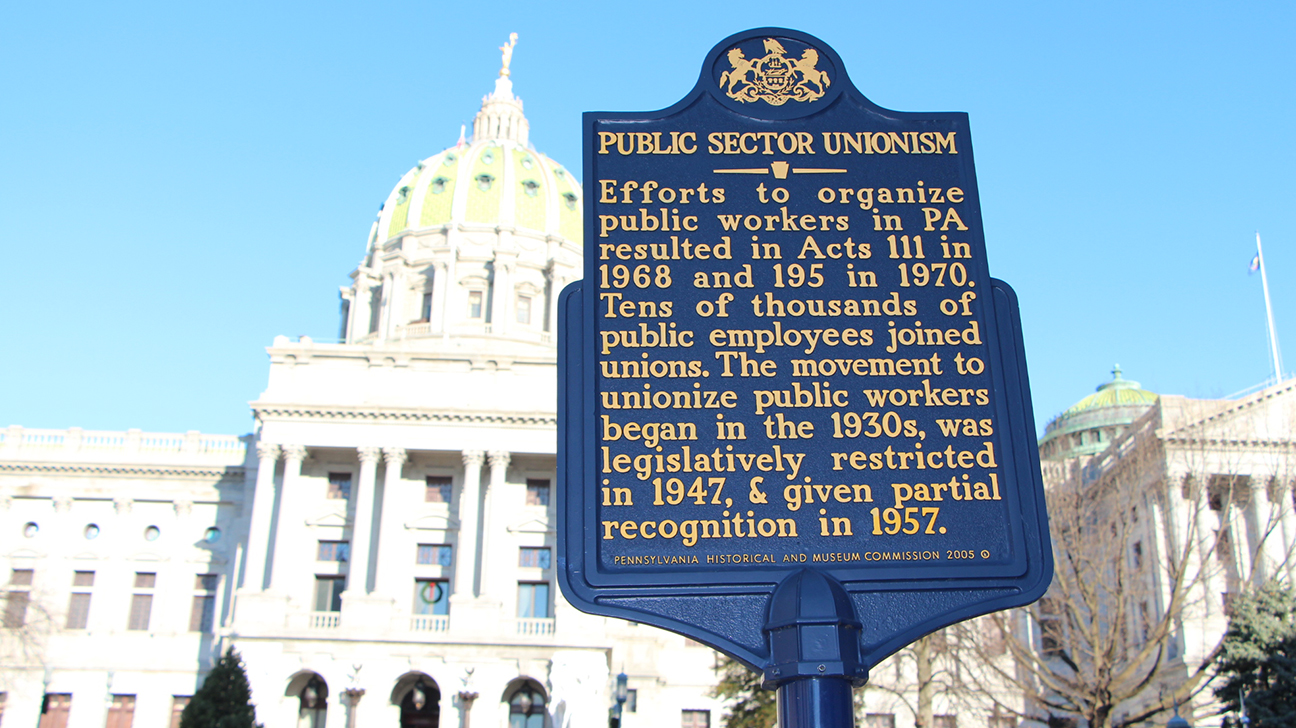 The PA Conference of Teamsters is hosting a rally Tuesday, June 20, on the Capitol steps in Harrisburg to protest the so-called "Right-to-Work" bills that have been introduced in this legislative session.
APSCUF is planning to attend the rally, and we are asking for as many members as possible to join us. We will meet 12:30 p.m. Tuesday, June 20, at the front door of the APSCUF building (319 N. Front St.) and head up to the Capitol together for the 1 p.m. rally.
You can R.S.V.P. to the event and learn more by clicking here. Please also ">email Josh Grubbs at to let us know you are coming.
Thank you, and we hope to see you next week.