PENNWEST CALIFORNIA (CALU)
Thank you for visiting the APSCUF-CalU homepage! We are proud of our members' commitment to providing a high-quality, diverse educational experience for the students of PennWest California. Please visit the links on the right for more information about our chapter.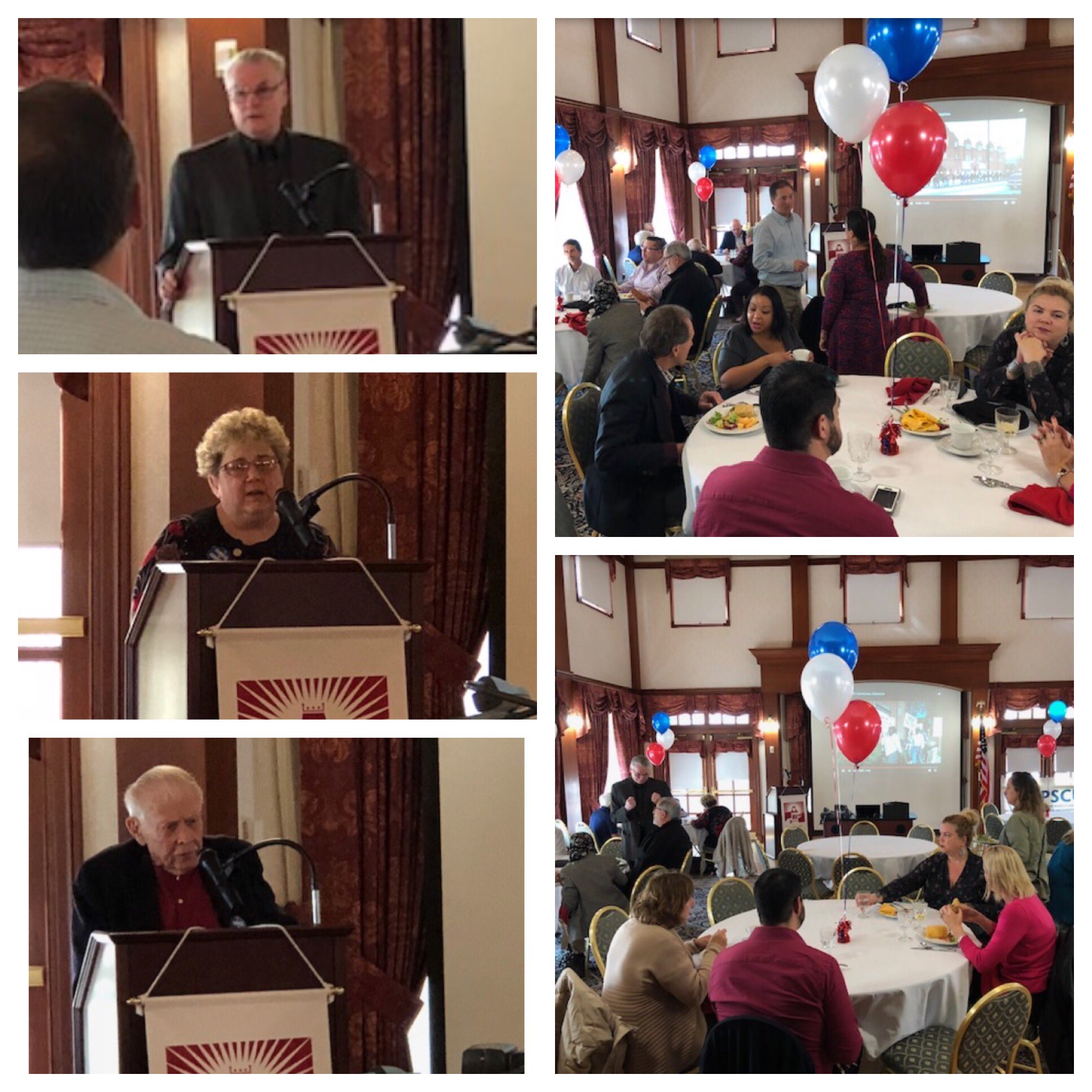 Above: Scenes from Cal U APSCUF's celebration of APSCUF's 80th anniversary, held Oct. 26, 2017. Several retired faculty members attended, including Past APSCUF President Dr. John Watkins and Michael Slavin, both of whom spoke to the group. The fall social luncheon at Kara Alumni House included door prizes.
LOCAL NEWS
For updates from the president on the state budget, information on mobilization, a pre-retirement checklist and more, please check out our newsletters! To read our chapter newsletters, click here. (login required*).
* LOGGING INTO THE APSCUF WEBSITE: APSCUF upgraded its website in summer/early fall 2016, and unfortunately we were unable to move the usernames and passwords with us. Thus, if you haven't logged into members-only areas since that transition, you'll need to create a new account. Website accounts are unrelated to your time as an APSCUF member; members must create their own logins. Once you've registered, it will take up to 24 hours for the login to activate. (We verify all information for security purposes.) If you've forgotten your password, you can reset via this link. If you do not receive your password-reset email promptly, please check your spam filter; we have received some reports of the email being diverted there.
Contact Cal U
Phone: 724-938-4293
Fax: 724-938-5764
Address: 250 University Ave.
241 Building B, Box 22
California, PA 15419
Chapter President
Mario Majcen
Office Manager
Ken Smelko