CALIFORNIA UNIVERSITY OF PENNSYLVANIA
Thank you for visiting the APSCUF-CalU homepage! We are proud of our members' commitment to providing a high-quality, diverse educational experience for the students of California University of Pennsylvania. Please visit the links on the right for more information about our chapter.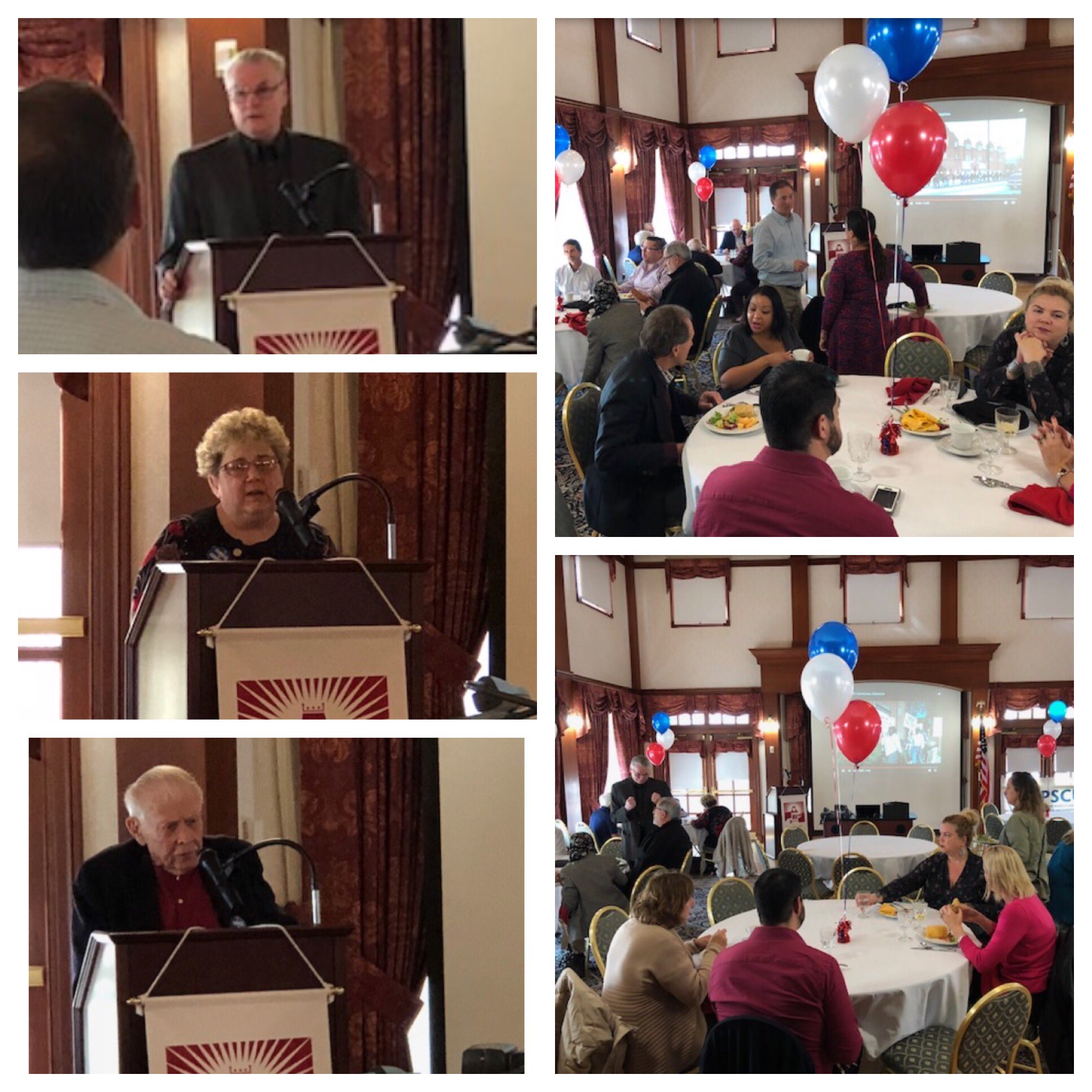 Above: Scenes from Cal U APSCUF's celebration of APSCUF's 80th anniversary, held Oct. 26, 2017. Several retired faculty members attended, including Past APSCUF President Dr. John Watkins and Michael Slavin, both of whom spoke to the group. The fall social luncheon at Kara Alumni House included door prizes.
LOCAL NEWS
For updates from the president on the state budget, information on mobilization, a pre-retirement checklist and more, please check out our newsletters!
Contact Cal U
Phone: 724-938-4293
Fax: 724-938-5764
Address: 135 Keystone Hall, Box 22
California University of PA
California, PA 15419
Chapter President
Craig Smith
Office Manager
Ken Smelko