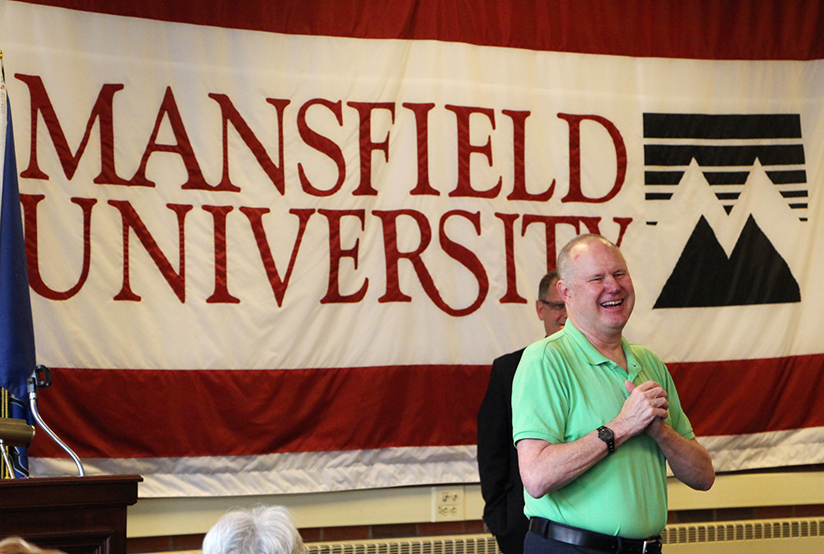 Dr. John Mansfield addresses Mansfield University APSCUF members at a chapter meeting in April 2016. Photo/Kathryn Morton
Today we are all mourning the passing this morning of a great APSCUF leader, Dr. John Mansfield, associate professor of social work and APSCUF chapter president at Mansfield University. Dr. Mansfield was a wonderful advocate for his students and his colleagues, and we will miss him dearly. His family is in our thoughts during this heartbreaking time.
Visitation will be 5–7:30 p.m. Thursday, Jan. 25, at Tussey Mosher Funeral Home, 139 Main St. in Wellsboro. Mass will be 9:30 a.m. Friday, Jan. 26, at St. Peter's Catholic Church, 38 Central Ave. in Wellsboro.