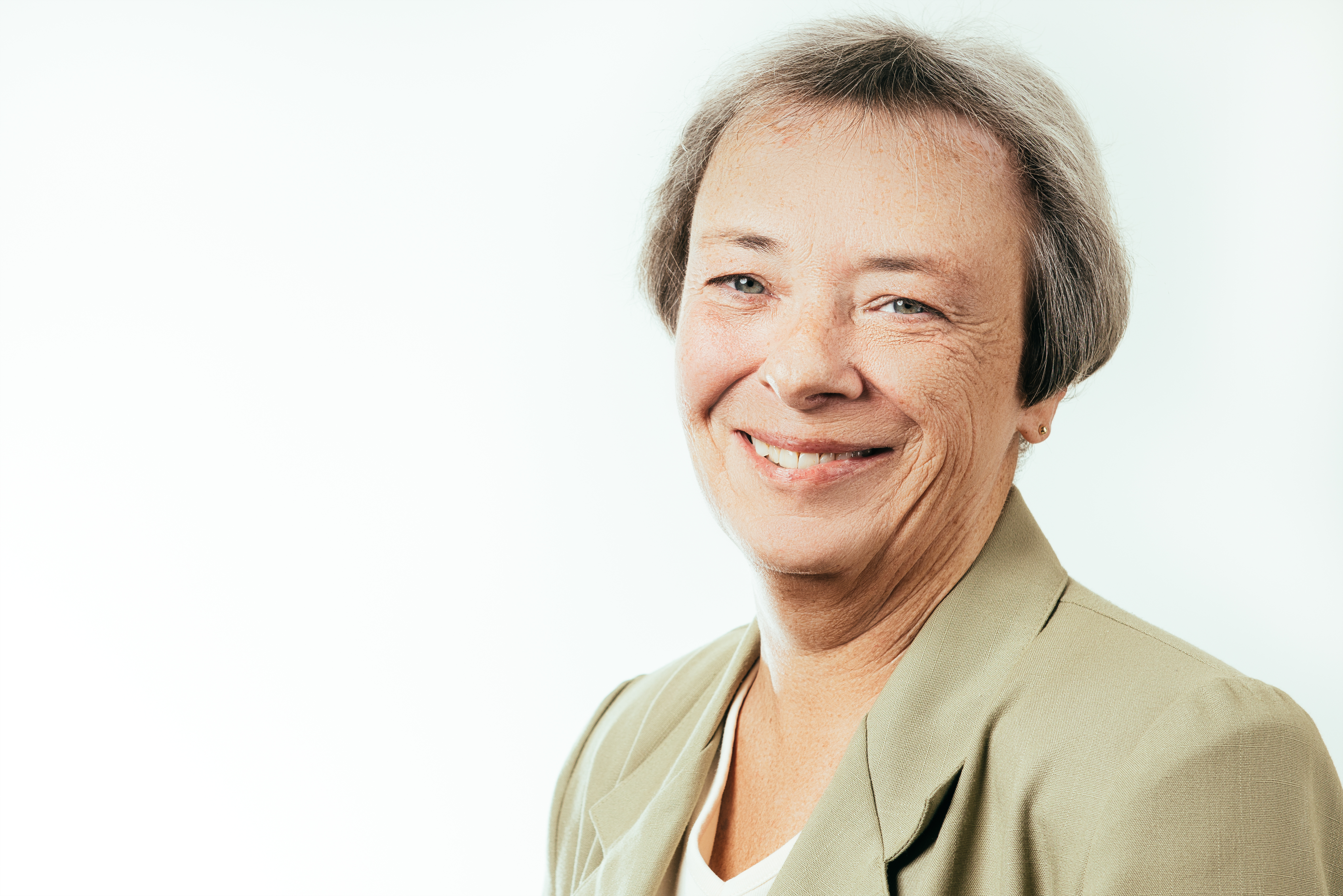 Helen Bieber, an APSCUF member for more than three decades and state secretary since 1998, retires this summer.
When delegates convene for legislative assembly in September, a familiar face will be missing from the front of the room. Helen Bieber, statewide secretary for 18 years, retires from Kutztown University this summer.
"She's been involved for so long," said Don Mayer, a retired Shippensburg University professor and APSCURF delegate who worked with Bieber on faculty negotiations teams. "It's not going to be the same."
But APSCUF itself is not the same as it was when Bieber joined in 1982.
"When I sit up there (at legislative assembly) and I look out at the delegates, I think the makeup of the delegates has certainly changed," she said.
There are more women, Bieber observed of LA attendees and executive council members.
"Our mission hasn't really changed," she said. "I think our challenges have changed, and so we've had to adapt — to face the challenges."
And to face them together, she said.
"It's faculty looking out for faculty," she said of APSCUF. "We all have the same vested interest. If there's somebody that is in need of some help, you have an entire union behind you."
Bieber has lived that tenet since childhood.
"Dad was a shop steward," she said. "I remember at one point, his union went on strike, and he was ill and not able to walk the picket line. I walked it for him. He was bound and determined that there would be a Clinton that was on the line.
"Unionism has always been very strong in our family. That was just something that he instilled in me."
Bieber contributed to such solidarity in her time with APSCUF, colleagues said.
"Helen has been someone everyone could depend upon no matter the issue or problem," said Ruth Perkins, assistant professor and research services librarian at Kutztown, who has known Bieber about 10 years. "Helen doesn't hesitate to speak her mind. The value of that trait was an important lesson."
Such action is critical, Bieber agreed.
"Bad things happen if good people sit there and say nothing," she said. "Everybody can sit and complain, but nothing is going to change if people don't step forward to make the change. Everybody needs to have involvement more so than just being a member. Being an active member is really what's more important."
Bieber said she won't be completely absent from the organization once she has more time for trips to Mexico. She plans to participate in APSCUF's retirement arm, the Association of Pennsylvania State College and University Retired Faculties.
"I think I'd be drawn and quartered if I didn't," she said.
* * *
An active member
Helen Bieber, an APSCUF member for more than three decades, has served on executive council since 1998 — a total of nine terms. She worked on the faculty negotiations team for the 2003–07 and 2007–11 contracts and chaired ad hoc committees on video conferencing and telecommunications. This on top of duties as department chair of Kutztown's department of electronic media.
She also has deep roots in the Pennsylvania State System of Higher Education. Her bachelor's and master's degrees are from Clarion University, and she taught at Indiana University of Pennsylvania before Kutztown hired her.
—Kathryn Morton, APSCUF associate director of communications