by Jonathan Persinger, Communications Specialist
The polls remained open for thirteen hours yesterday, and when they came to a close, Democratic candidate Tom Wolf emerged as our new Governor of Pennsylvania.
As a capstone to our ongoing Get Out the Vote efforts, APSCUF, our faculty members, and our students initiated a number of events across our state campuses yesterday. Each event shared the same purpose: encouraging as many people as possible to get out and vote in the mid-term election.
APSCUF office managers and faculty members operated voter awareness tables on campuses, helping provide voter information to students, directing them to the polls, and doing all they could to ensure each and every potential voter had the chance to make their voice heard. Many campuses also offered free polling place bussing to voters.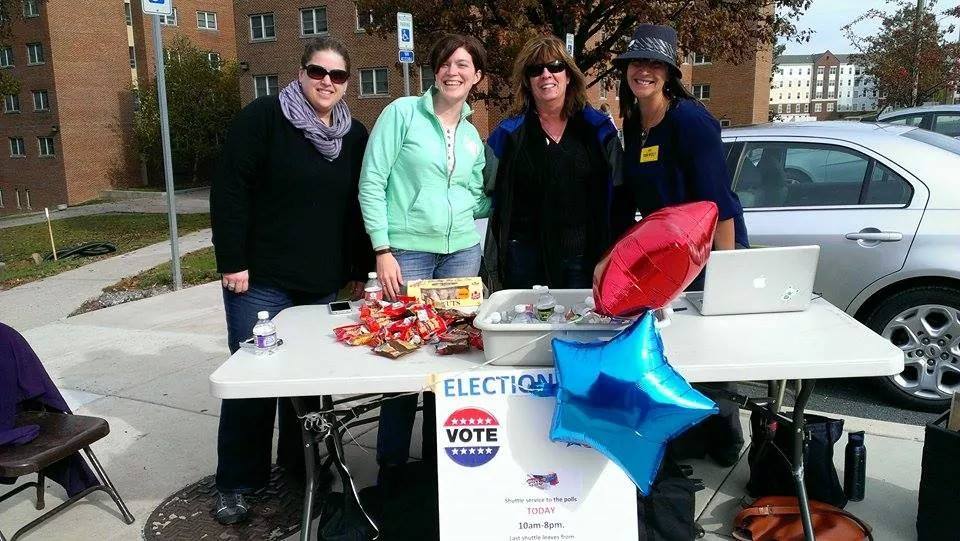 APSCUF staff members in Harrisburg joined AFSCME in their phone banking efforts, spreading awareness to union members throughout the area. These staff members spent their day speaking with union-minded voters, providing polling place information, and getting to know the valued members of our labor unions.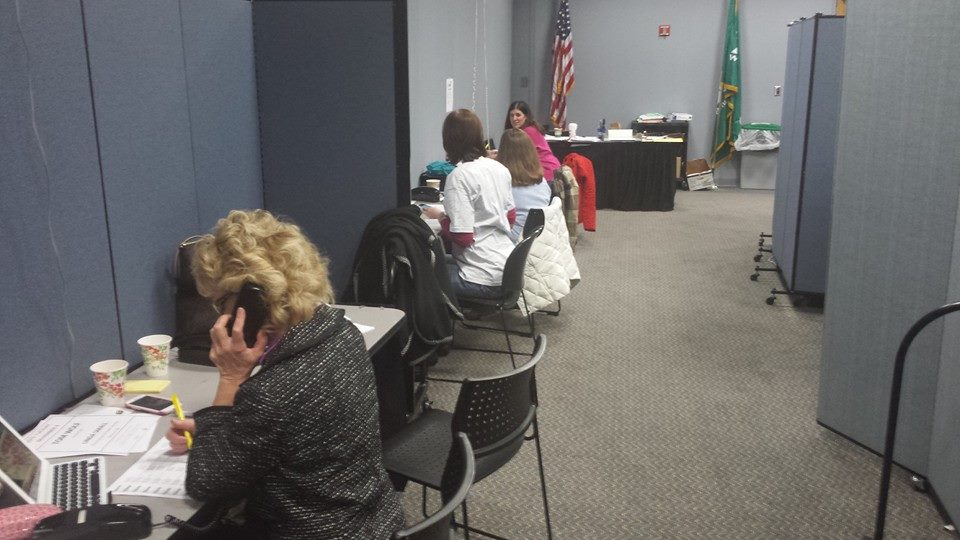 At Kutztown University, Student Government President Joe Scoboria—a great friend to APSCUF—spearheaded his own amazing election effort. In response to the local polling place being moved from its original on-campus location, Scoboria led his fellow students on a march from Keystone Hall to the off-campus polling place. Leading the march with Scoboria was APSCUF President Kenneth M. Mash.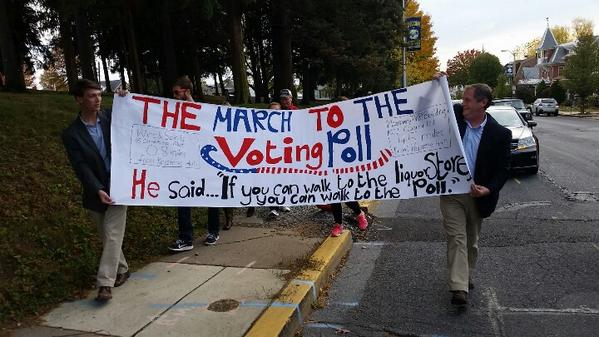 It was a long day of extraneous efforts, ending an election season full of long hours and hard work from all parties involved. With the election behind us, APSCUF looks forward to the days ahead: working toward a brighter future for education alongside our new Governor.
The deepest thanks go out from APSCUF to every staff member, faculty member, student, volunteer, employee, worker or citizen who has been a part of our election efforts in the past months. Our first year being heavily involved with the election process has been an amazing success, with thousands of students registered to vote and more cognizant of their role in the political process thanks to your hard work.
And though the election has come to an end, you can rest assured APSCUF's work for our universities and members has not.