Last summer, APSCUF went behind the scenes to show how faculty members and coaches continue to devote themselves to affordable, quality education even when class is not in session. This post is a continuation of that series.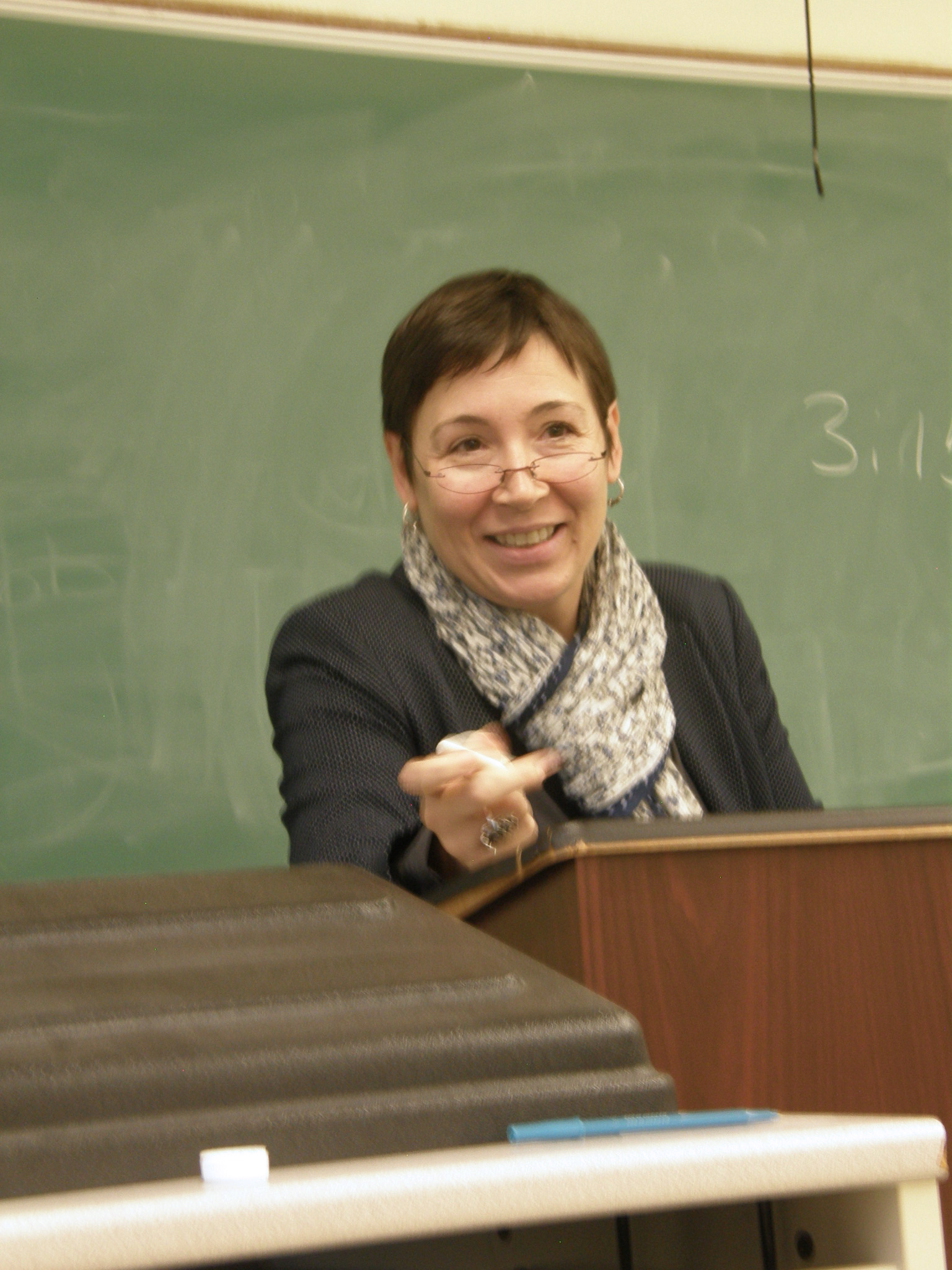 Dr. Lia Paradis has taken on the role of educating future generations, but her work doesn't stop at the classroom door.
"We're not just educating students: We're making sure we create the next generation of educated and trained people who will make sure society runs well," she said.
In addition to serving as a professor at Slippery Rock University, she also chairs the history department and helps run the Stone House Center for Public Humanities. The CPH helps spread the humanities to students, faculty, and community members through means other than classrooms.
"We run a variety of programming in the community with community partners, local high schools … We have instituted a free library in the town of Slippery Rock," Paradis said. "We also aid other faculty in their search for the right types of grants to write for their own programs and give students the opportunities to do service learning."
With a limited number of hours in the day, Paradis often takes her work home with her. Upon review, Paradis found that her weekdays consist of 11 hours of work, several of which she logs before she leaves for work, she said.
Weekends don't always mean a day of rest and relaxation, Paradis explained.
"Usually on the weekends, I go crazy and sleep in until 7 a.m.!" she said. "Then I make sure to put in at least three hours each day."
That adds up to a grand total of 61 hours, on average, per week. And while the arrival of summer brings a break for many students, professors don't completely check out, she said.
"Well, as the chair of my department, I'm expected to be available in the summer," she said. "I have also taken students on study-abroad trips. Summer is really the time where you get to do the things you need to do to best serve you students."
Whether it means prepping courses from the upcoming semesters or conducting research to update information on topics they cover, professors never stop working to improve the educational process, Paradis said.
"The notion that professors only work during the semester for the time that they're in the classroom is extremely problematic," she said. "People don't think that a soldier is only a soldier when he or she is actually in a battle situation, or that a surgeon is only being a surgeon for the hours that they're in the operating room. Yet with professors, there is a misconception that we're only professors when we're in the classroom.
"We're not just educating that child so that only he or she can benefit; everybody that we're educating is going to be the next generation that teaches the children, that cares for the children, that builds the bridges, that takes care of our environment … We're not just teaching that student. We're teaching the next generation."
—Brendan Leahy, APSCUF intern
Photo courtesy of Lia Paradis.