This summer, APSCUF is going behind the scenes to show you how faculty members and coaches continue to devote themselves to affordable, quality education even when class is not in session.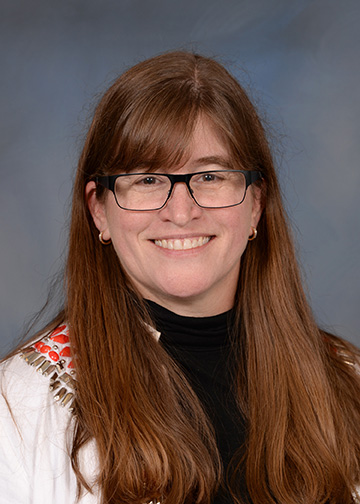 I am the chair of the Department of Computer Science and Engineering at Shippensburg, and we pride ourselves on engaging our students outside the classroom. The walls of our hallway are filled with posters from students working on undergraduate research projects, and almost all of our faculty are involved with extracurricular activities.
Our department has a long programming team history – back to at least the mid-1980s. Every year, our students compete in local and regional competitions – everything from traditional academic competitions to hackathons, online competitions, and CS Games in Canada. Some years we are really good (We went to the World Finals of the ACM Programming Competition in 2003.), and some years we are not so good. Every year, it is a valuable experience for our students. To support our students in these competitions, our faculty run practices every week, during which we present a problem and the help the students figure out how to solve that problem. In addition, we coach competition strategies and skills for working with each other.
In recent years, our game development club has truly blossomed. Weekly meetings include 15 to 20 students who are all actively developing a variety of games. They have been accepted to present those games at MagFest and Too Many Games. We are very proud that they present as indie developers — not as a university club! Again, this means a faculty member is at that three-hour meeting every week coaching those students and helping with the development of those games.
About 10 years ago, our female students demanded we create an organization for them, and the result is WiCS-E. We meet once a week and build fun things. We have built a computer-controlled waterfall that the team has shown off at maker fairs, RobotFest in Baltimore, and the U.S. Science and Engineering Fair in Washington, D.C. When the students asked for this, I was skeptical. I had been a female engineer for decades and had never needed a group like this. However, over the years, I have watched our upper-division students mentor our freshmen, giving them support as they learn to succeed in a male-dominated field. The regular meetings and the travel are great bonding activities, and we have students who have said that they would not have persisted without this group.
In addition to the long-running extracurricular activities, we have a process that lets students create groups when an interest arises. Recently, we have had groups interested in hacker rank competitions, robotics, networks, security, and software engineering. Every time one of these groups is created, a faculty member commits to engaging in the subject, planning for and participating in weekly meetings, and supporting the students as they pursue the subject.
So, extracurricular activities require significant faculty time that isn't contractual. Why do we bother? The easy answer is that the things students are learning in the extracurricular activities often reinforce what they are learning in class. For example, I may select a programming team problem that is similar to something we are doing in our introductory classes to give the students a deeper understanding of the class material. Similarly, a student developing a game is learning problem-solving and coding skills that will help in completing class work.
However, the benefit of extracurricular activities goes far beyond directly feeding back into the classroom. Every interaction I can have with a student is a teaching opportunity. Outside class, we get to know individual students in a different way than when we see them in class. We learn their individual strengths and weaknesses and have the opportunity to individually help them address those weaknesses. Because the environment is less formal than a classroom, we can mentor a student on nonacademic topics such as study skills, time management, roommate management, etc. That close faculty-student relationship allows us to support and strengthen our students in many ways that feed back into their academic success.
I am very proud of the way the faculty in my department engage in extracurricular activities. Our hallway is generally abuzz with activity, and the faculty commitment and dedication to those activities enriches our students' academic experience beyond what we could do just in a classroom.
Dr. Carol Wellington is chair of the Department of Computer Science and Engineering at Shippensburg University.