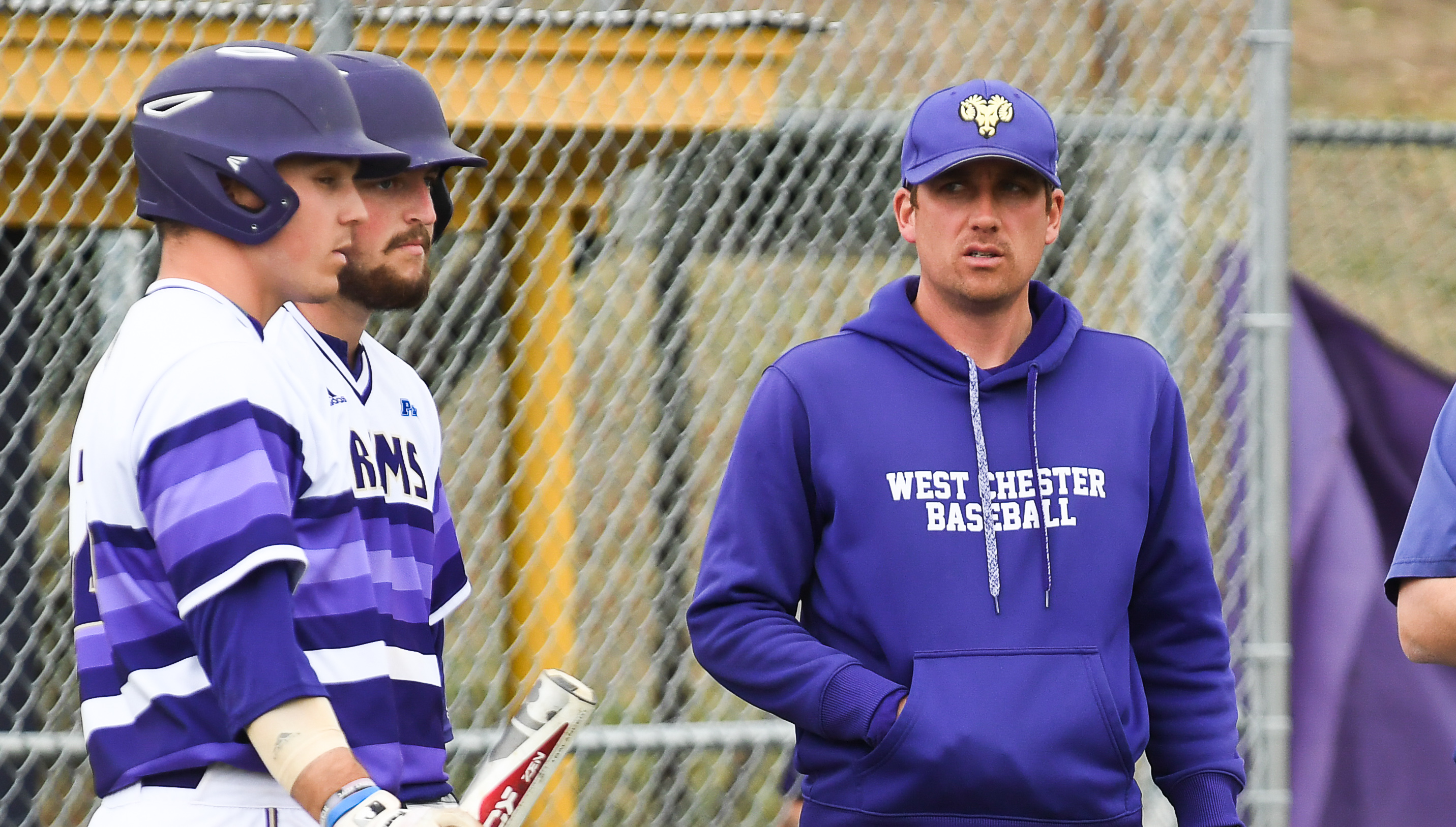 West Chester University baseball coach Jad Prachniak, right, said he is thankful for the opportunity to be a member of APSCUF.
Photo courtesy of West Chester University
How do you win NCAA Division II national championships twice in six seasons?
Coach Jad Prachniak would be someone to ask: He led West Chester University's baseball team to this accomplishment in June.
Consistency was key, and the team focused on one day at a time, Prachniak said.
"We just have to play better than the other team on that day," he said.
In 2012, Prachniak coached his team to win the national championship, a special first season for him with the West Chester Golden Rams. Previously, he was an assistant coach at the College of William & Mary in Virginia.
While both wins were great accomplishments, Prachniak said, they feel different.
"The years in between gave me a new appreciation for this championship," he said, adding he is proud of both teams for dealing with the adverse situations that come up throughout the game.
The best feeling about the championship wasn't just the win itself, Prachniak said.
"(It was) knowing every member of the team played a role in winning; it wasn't just the starting lineup that got us there," he said. "It was a great team to work with."
Prachniak's favorite part of his job is the day-to-day interaction with the athletes, he said. The talented players remain focused in a conference Prachniak described as competitive with very good teams.
Prachniak said he is thankful for the opportunity to be a member of APSCUF. Being in a union as a coach is a special setup — one that is helpful and important to him, he said.
"Working in college athletics often creates a unique support system naturally, with coaches and support staff working towards common goals together," Prachniak said. "Being a member of APSCUF takes that support system to a higher level. The collaboration of APSCUF puts us in a better position to provide positive learning experiences for our student-athletes."
—Lindsey Newton
APSCUF intern