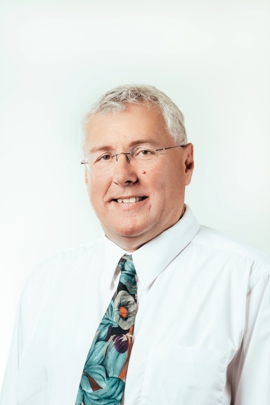 Hard work is valued over everything else. That is something that Keith White learned a long time ago.
White is currently Kutztown University's Track and Field Coach, and he has just started his term as APSCUF's first Coach Executive Leader. In this position he will also be the first coach to serve on State APSCUF's Executive Council.
On the council, White will be the voice of the coaches at the 14 universities. He plans on listening and learning from "the top level leadership in the union."
He might be new to his position and the Executive Council, but White is no stranger to the State System. When he was eighteen, all he wanted was to get out of the steel mills in his hometown Lebanon, PA. When White got accepted into Millersville University, he packed his bags and headed for college. Four years later, White became the first member of his family with a college degree.
The coach did not have to travel far from the graduation stage; he started his career in the Track and Field Department at Millersville. After several successful years at Millersville, White decided to stay within the PASSHE system and took a job at Kutztown.
While the coach thinks he made the right decision to stay within the PASSHE system, he worries about the present-day cost of higher education.
"With higher education costs sky rocketing, I hope we do not lose our way," he said.
White believes coaches play a vital role in recruiting and attracting students to all 14 universities. He says a coach's job is much more than what you see on the field.
"Coaches give students guidance, mentoring, and structure," White said.
Coaches play an instrumental role in the life of collegiate athletes. It is for that reason that White spends his summers recruiting, fundraising, and trying to get a head start to the next season.
Regardless of what he is doing, White simply loves being a coach.
"The coaching life is an amazing profession, and it enriches my life daily — I could not be any luckier," he said.