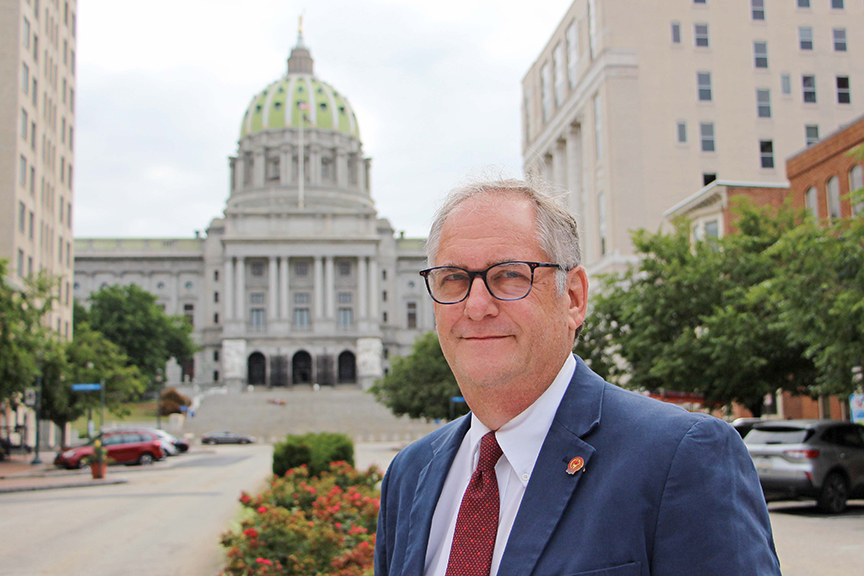 APSCUF President Dr. Kenneth M. Mash at the Capitol in August. Photo/Kathryn Morton
Dr. Kenneth M. Mash, who began a new APSCUF presidential term in June, looks forward to rebuilding his relationship with APSCUF members and hopes all members will become more involved in the organization.
"By getting involved, you learn a lot more about academia and public higher education," Mash said. "That is a side benefit for faculty members; they get to understand the way these institutions operate. There is something extraordinarily fulfilling in knowing you aren't just working for yourself but for others. I do not think everyone has to devote themselves entirely to APSCUF, but at some point in their careers, members should make a point to dedicate some time involved with their APSCUF chapter and/or State APSCUF. It's about being part of something that is bigger than yourself."
Mash wants to remind members that, while APSCUF may not always have the legal authority and control that Pennsylvania's State System of Higher Education does, we are smart and we must put that to use in how we organize ourselves to create the best institutions possible.
"This is a very turbulent time, and I know I am capable of serving our faculty with everything I have," Mash said. "Our work has just begun."
—Madison Johnson,
APSCUF intern, summer 2022
More about Mash: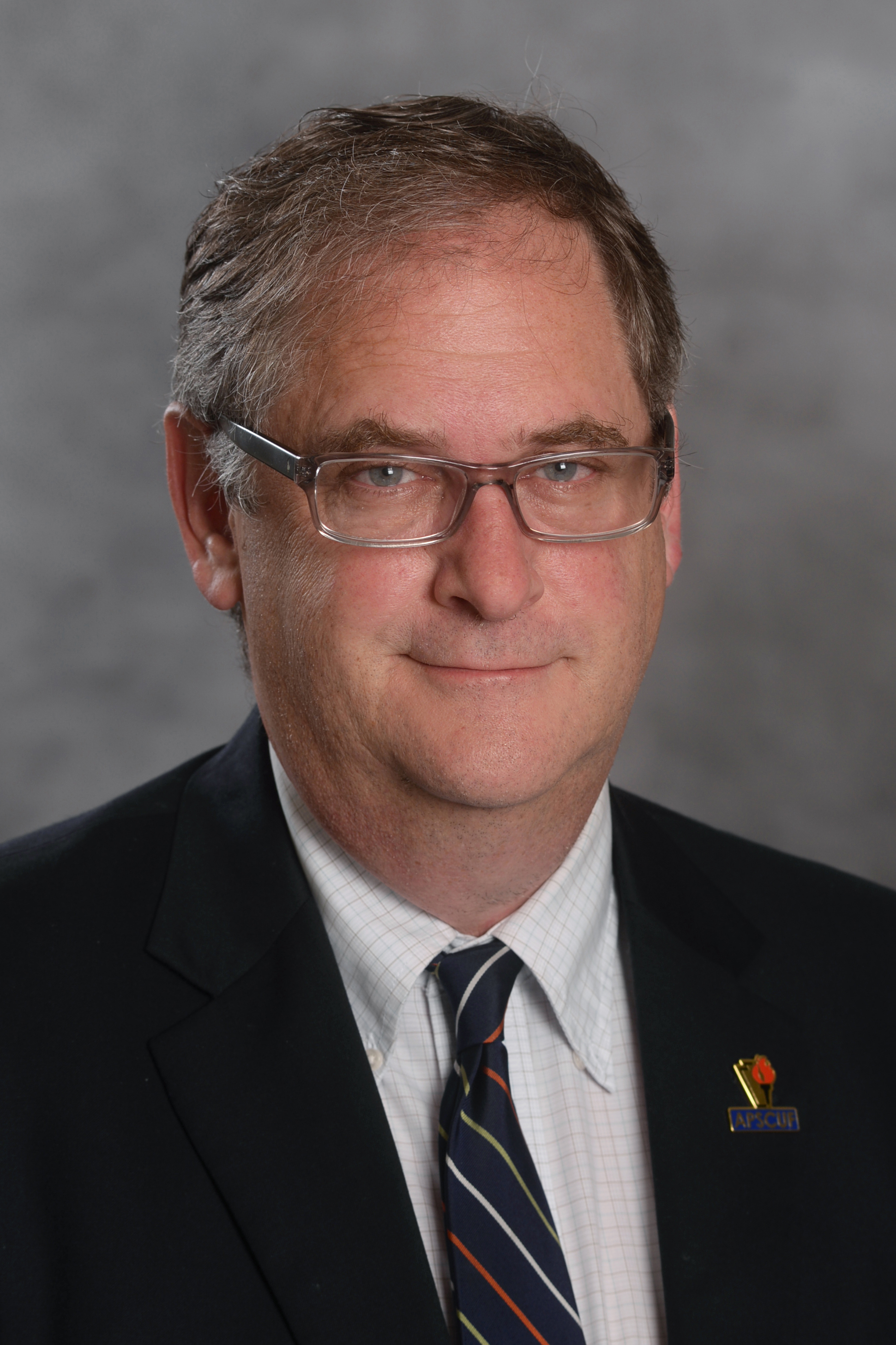 Dr. Kenneth M. Mash was elected in April as president of the Association of Pennsylvania State College and University Faculties. Mash, who previously was president from 2014 to 2020, also has been involved in State APSCUF as state meet-and-discuss chair and vice president. Mash is a political-science professor at East Stroudsburg University, where he directed the ESU honors program. His research interests include judicial politics, constitutional law, and political theory. He graduated from Queen's College in 1987 and pursued a master's and Ph.D. in political science from the Pennsylvania State University.