APSCUF staff, leaders and members interact with hundreds of state legislators each year. In those meetings, we often hear from state representatives and senators that graduated from one of the 14 state-owned universities. We hear many positive stories about classes that changed lives and professors that inspired achievement. Here's one such story from Sen. Richard Alloway, II, who is a 1993 graduate of Shippensburg University. Alloway was first elected to the state Senate in 2008, an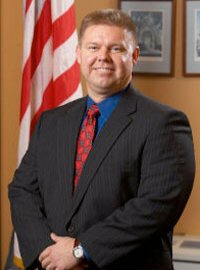 d his current district covers Adams and Franklin counties, as well as a portion of York County. To find out more about Sen. Alloway, check out his website and "like" him on Facebook.
Thank you Senator Alloway for your support of the Pennsylvania State System of Higher Education and for sharing your story!