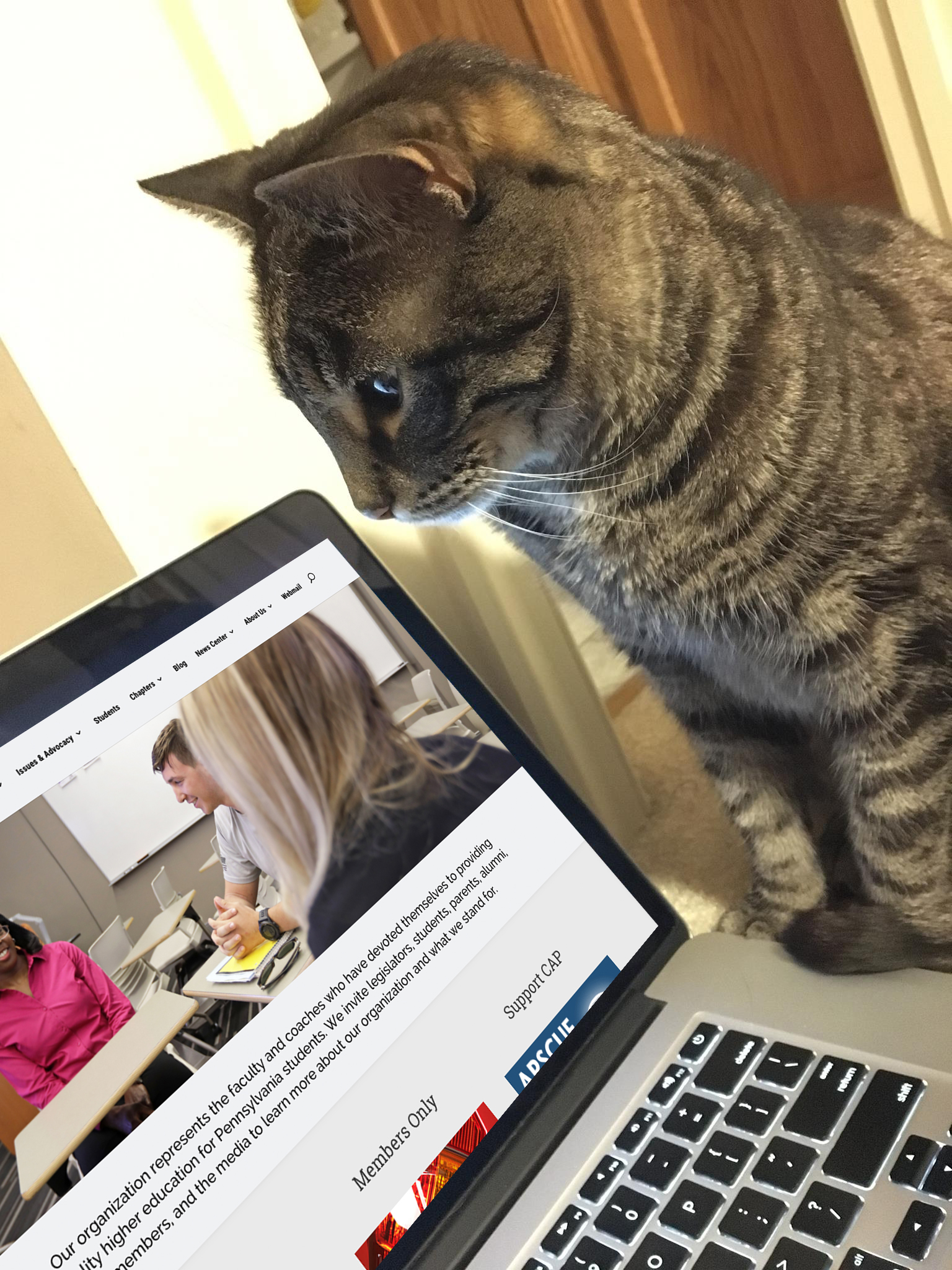 We're not kitten, members: You need to register for APSCUF.org. We'd hate for you to miss important information because you do not have timely access to members-only areas.
APSCUF upgraded its website in summer/early fall 2016, and unfortunately we were unable to move the usernames and passwords with us. Thus, if you haven't logged into members-only areas in more than three years, you'll need to create a new account. Website accounts are unrelated to your time as an APSCUF member; members must create their own logins. Once you've registered, it will take up to 24 hours for the login to activate. (We verify all information for security purposes.) If you've forgotten your password, you can reset via this link. If you do not receive your password-reset email promptly, please check your spam filter; we have received some reports of the email being diverted there.
Already have an account? It never hurts to make sure you're still able to sign in. Thank you in advance for checking that you have access to these login-required areas of the site.
Questions? Email qualityeducation@apscuf.org.