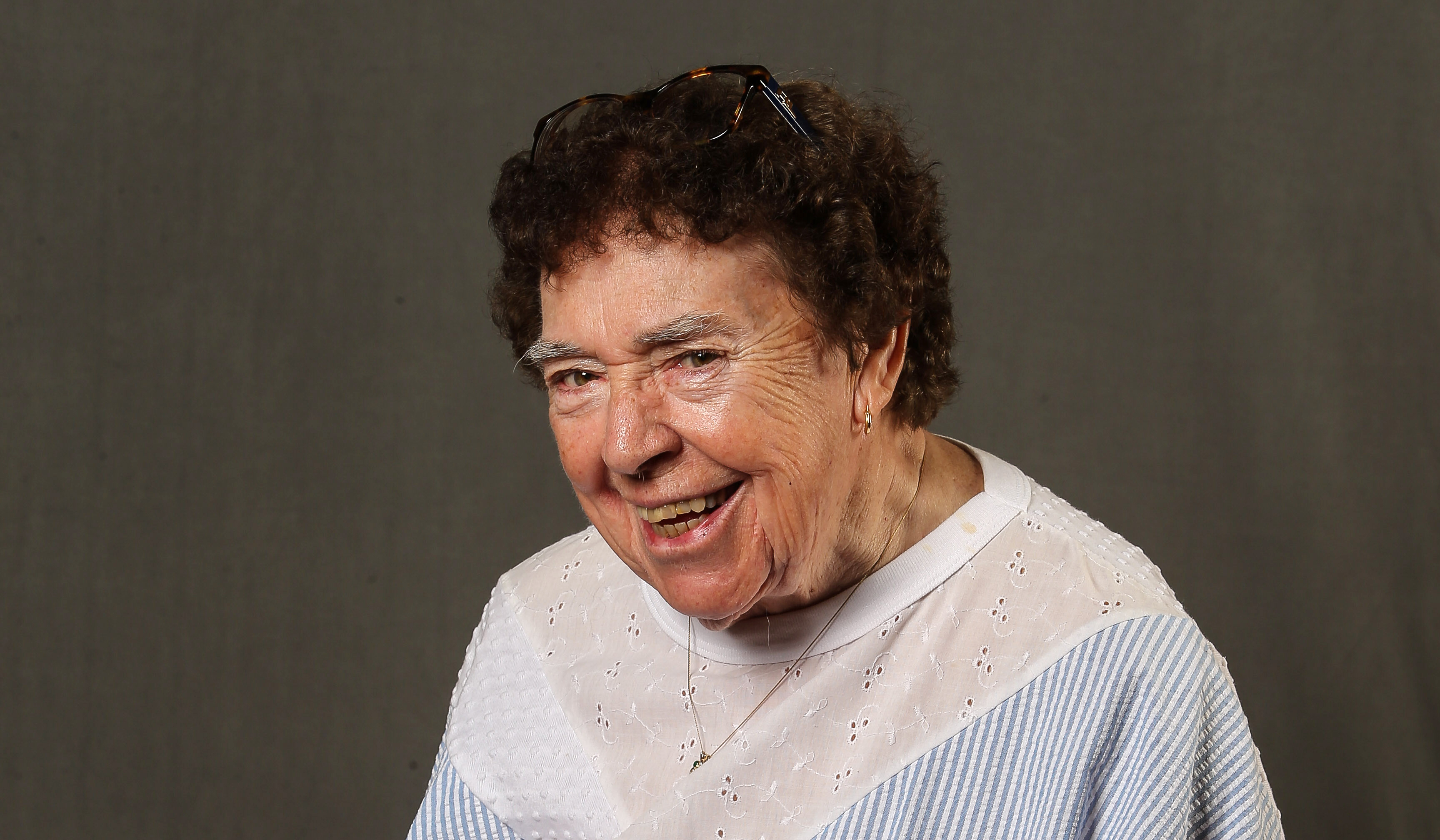 Photo/Slippery Rock University
After more than five decades at Slippery Rock University, the Pennsylvania State System of Higher Education's longest-term faculty member officially retires Jan. 8.
Wilma J. Cavill, assistant professor of safety management, began working at SRU in fall 1958. An SRU alumna herself, she graduated in 1952 and taught gym and swimming at Ben Franklin Junior High School in New Castle before returning to her alma mater.
She joined APSCUF right away.
What now is a faculty and coaches union then was a professional association for instructors at the Commonwealth's teacher colleges. When APSCUF took on collective bargaining in the early 1970s, Cavill dove into the union's cause, serving throughout the years in a roster of capacities, including as chapter president, on executive council, and as state vice president.
"APSCUF has made a major difference in all of our lives as faculty," she said. "We would not be the same without APSCUF — because of the collective bargaining agreement. When you're organized, there's power."
And APSCUF would not be the same without Cavill's contributions, President Kenneth M. Mash said.
"No matter what her title, Wilma has worked tirelessly to serve APSCUF and its causes," he said.
Before this semester wrapped, Slippery Rock University faculty members honored Cavill's years of service at a meeting.
"She's a legend," said Joseph Cali, chairman of SRU's department of safety management. "Everybody (at the meeting) had a story about how she had just touched their lives."
His own story involved another meeting, 15 years ago, when Cali had to make a difficult announcement about his health.
Cavill sat to his right.
"She knew that I was in big-time distress," Cali said. "All the sudden, I felt this hand go on top of my hand. It was the most calming thing I've ever experienced. I was able then to talk to the faculty. I'll remember her for that as long as I live. She reached out, and she really helped me."
Cavill, who turned 85 yesterday, said she has no big plans for retirement: a little more domestic travel, some volunteer work, and she might sit in on some classes.
"I'm happy to be able to be as healthy as I am to have served as long as I have," she said.
—Kathryn Morton, APSCUF associate director of communications