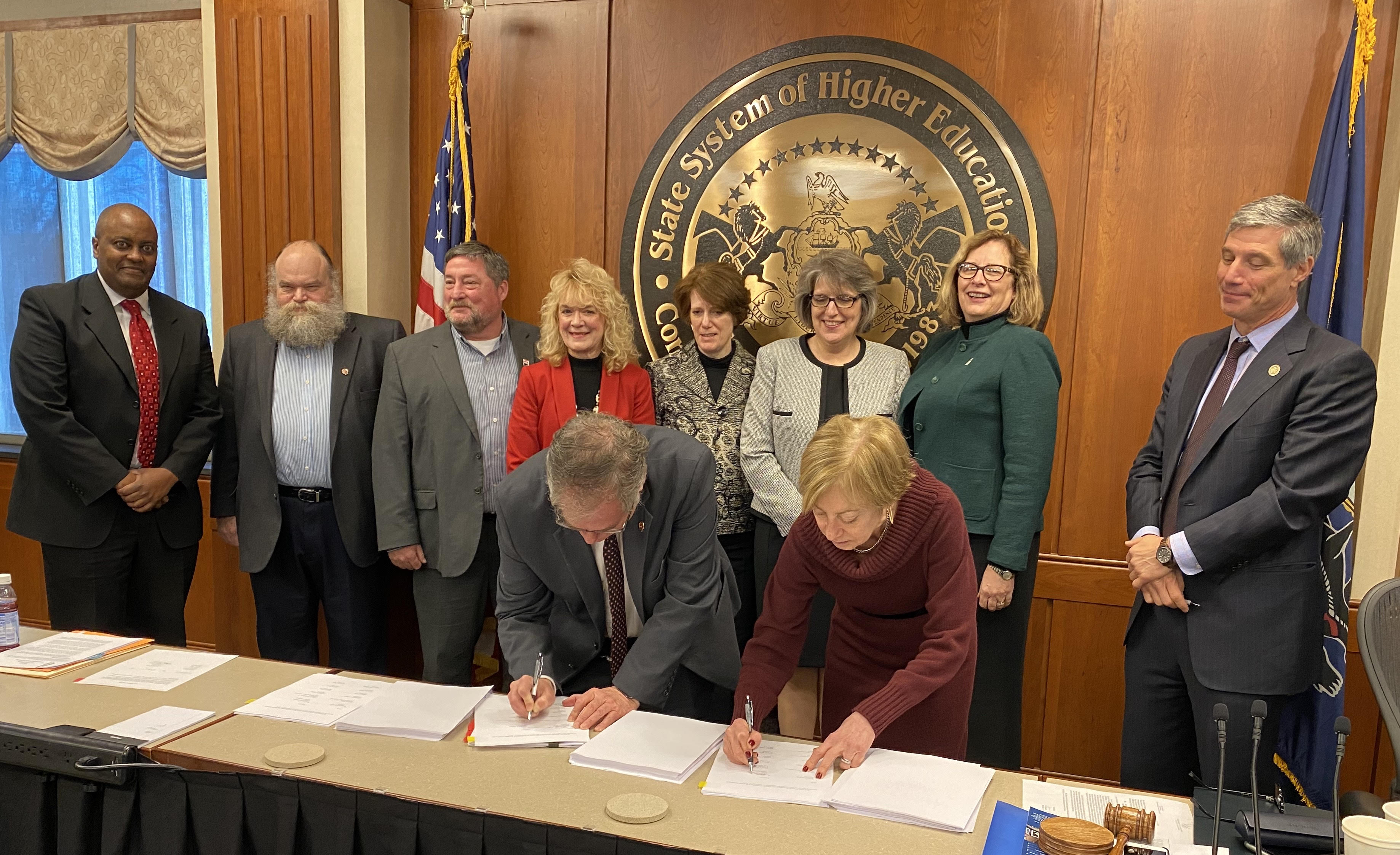 APSCUF and Pennsylvania's State System of Higher Education negotiators today signed the 2019–23 faculty collective bargaining agreement. Signing in the above photo are APSCUF President Dr. Kenneth M. Mash, left, and State System Board of Governors Chair Cynthia Shapira. The teams assembled after this morning's BOG meeting at Dixon University Center in Harrisburg.
We will soon send the document to the printer and will distribute contracts to members this semester. Only APSCUF members will receive printed copies; the document will be available online later. Need to join APSCUF? You can start the process here.
Thank you, negotiations team, for your work!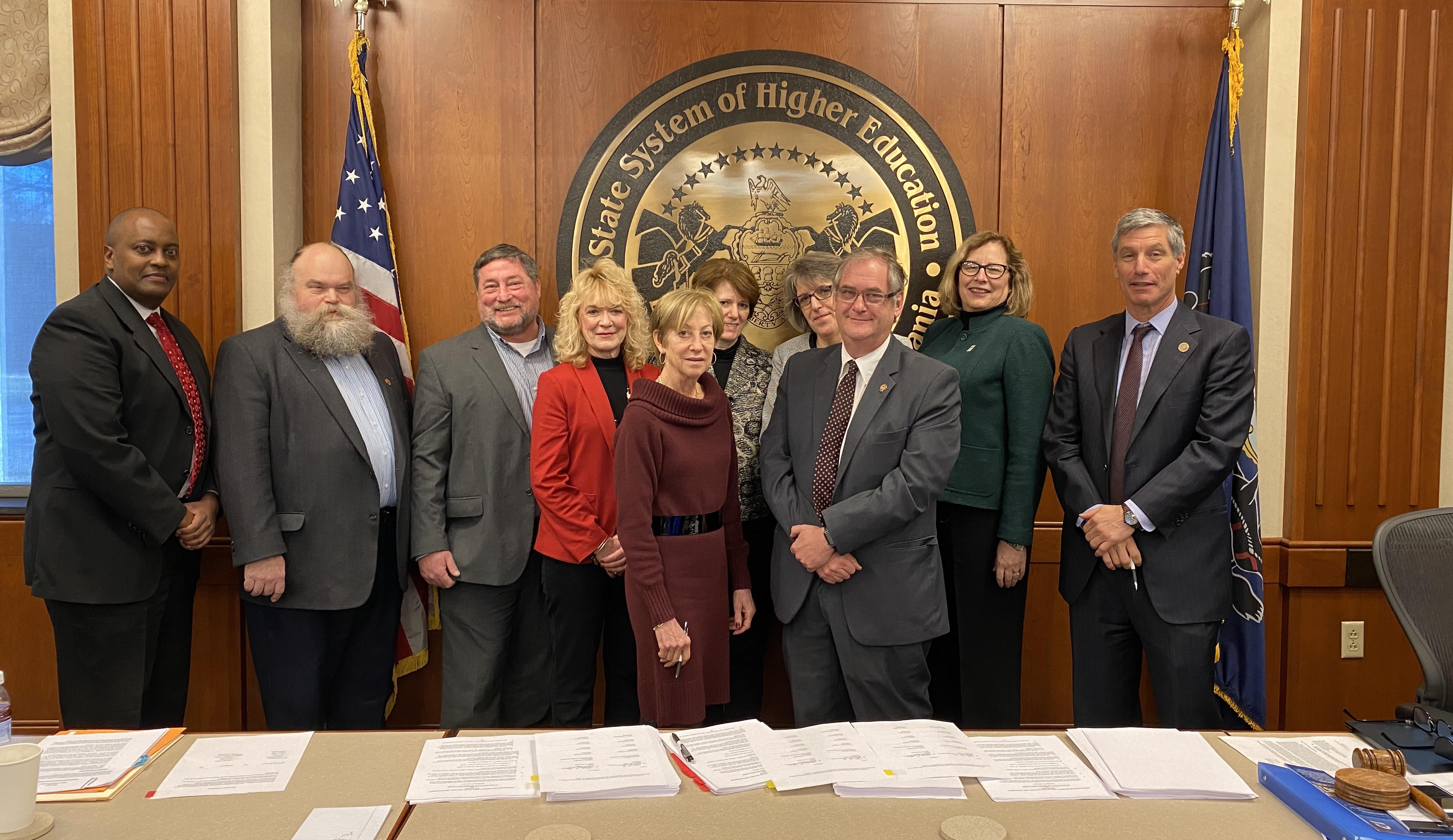 Negotiators, from left, are Brian Mbuu, assistant vice chancellor for labor relations; APSCUF Treasurer Dr. Chris Hallen, Bloomsburg University; Dr. Terry R. Barry, dean of the College of Education at East Stroudsburg University; Mary Rita Duvall, APSCUF head of labor relations; Cynthia Shapira, Pennsylvania's State System of Higher Education Board of Governors chair; Dr. Margaret Ervin, associate professor at West Chester University; Amy Rosenberger, APSCUF negotiator; APSCUF President Dr. Kenneth M. Mash; Dr. Pamela J. Gent, provost and vice president of academic affairs at Clarion University; and State System Chancellor Daniel Greenstein. Not pictured is APSCUF Vice President Dr. Jamie Martin. Photos/Kathryn Morton