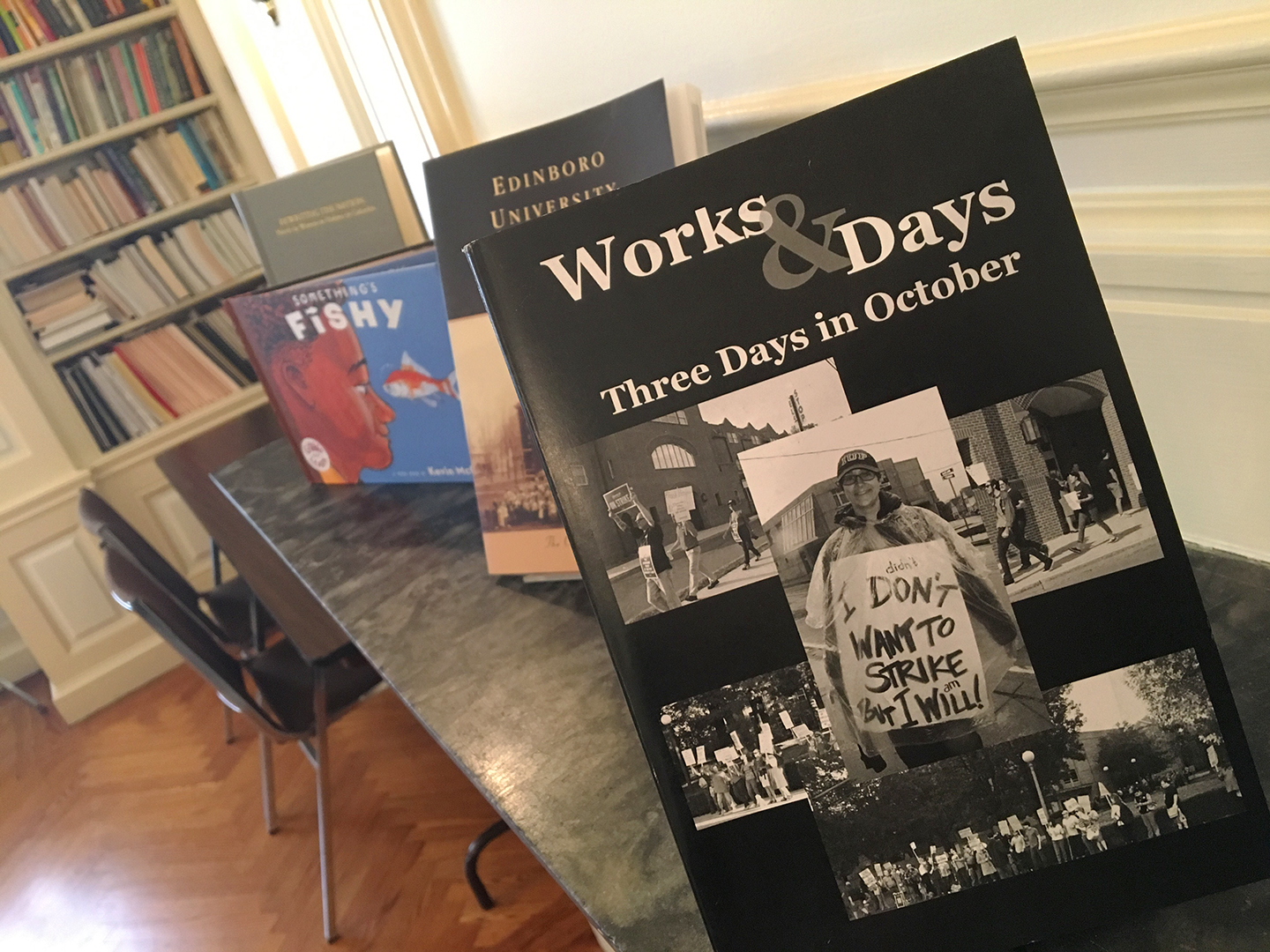 We are proud to have a copy of Works & Days journal on display in the State APSCUF conference room. The entire "Three Days in October" issue is devoted to contract negotiations and last fall's APSCUF faculty job action.
Learn more about subscribing to the journal here. The Indiana University of Pennsylvania APSCUF chapter also has copies for sale in its campus office.

State APSCUF always welcomes members' books, articles, recordings, and other scholarly or creative endeavors so we can show them off in our Harrisburg office. Please feel free to contribute your work to the collection, preferably signed. We'll acknowledge each contribution with a letter of appreciation. Our mailing address is 319 N. Front St., Harrisburg PA 17101. For more information, email qualityeducation@apscuf.org.