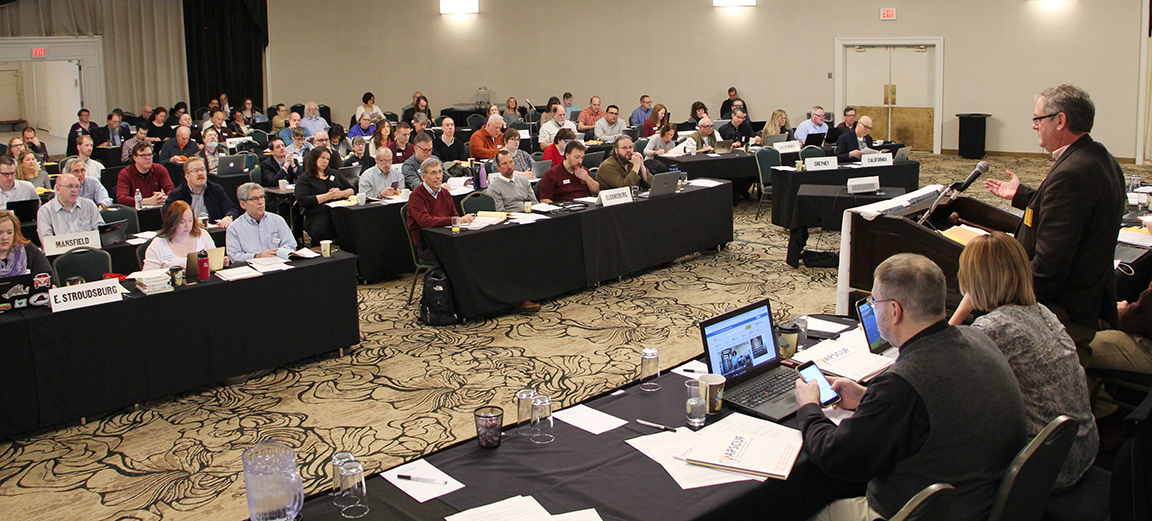 Delegates begin their day of speakers, reports, and discussion at APSCUF's legislative assembly, held Feb. 7–8 at Radisson Hotel Harrisburg near Camp Hill. Photos/Kathryn Morton
At APSCUF's 201st legislative assembly, delegates and officers welcomed guest speakers, discussed resolutions, heard committee reports, and elected a new officer-at-large. They met Feb. 7–8 at Radisson Hotel Harrisburg near Camp Hill.
Recurring topics were higher-education affordability, funding for Pennsylvania's State System of Higher Education, student debt, and Gov. Wolf's Nellie Bly Scholarship program, announced early in the week. APSCUF supports the Pennsylvania Promise initiative for affordable higher education, and with the debut of the governor's proposal, we will mobilize around the plan, APSCUF President Dr. Kenneth M. Mash said. Because the governor announced his proposal so close to assembly, APSCUF still is developing its approach to championing the plan, Mash said. APSCUF will share more with members in the coming weeks about how they can advocate for these scholarships that could make higher education affordable for thousands of State System students.
State Rep. David Millard, above, a Bloomsburg University graduate and former union leader with IBEW Local 1600, discussed higher-ed components of Gov. Tom Wolf's budget proposal with delegates. The plan is an investment now and in the future, he said, and degrees must be affordable and accessible.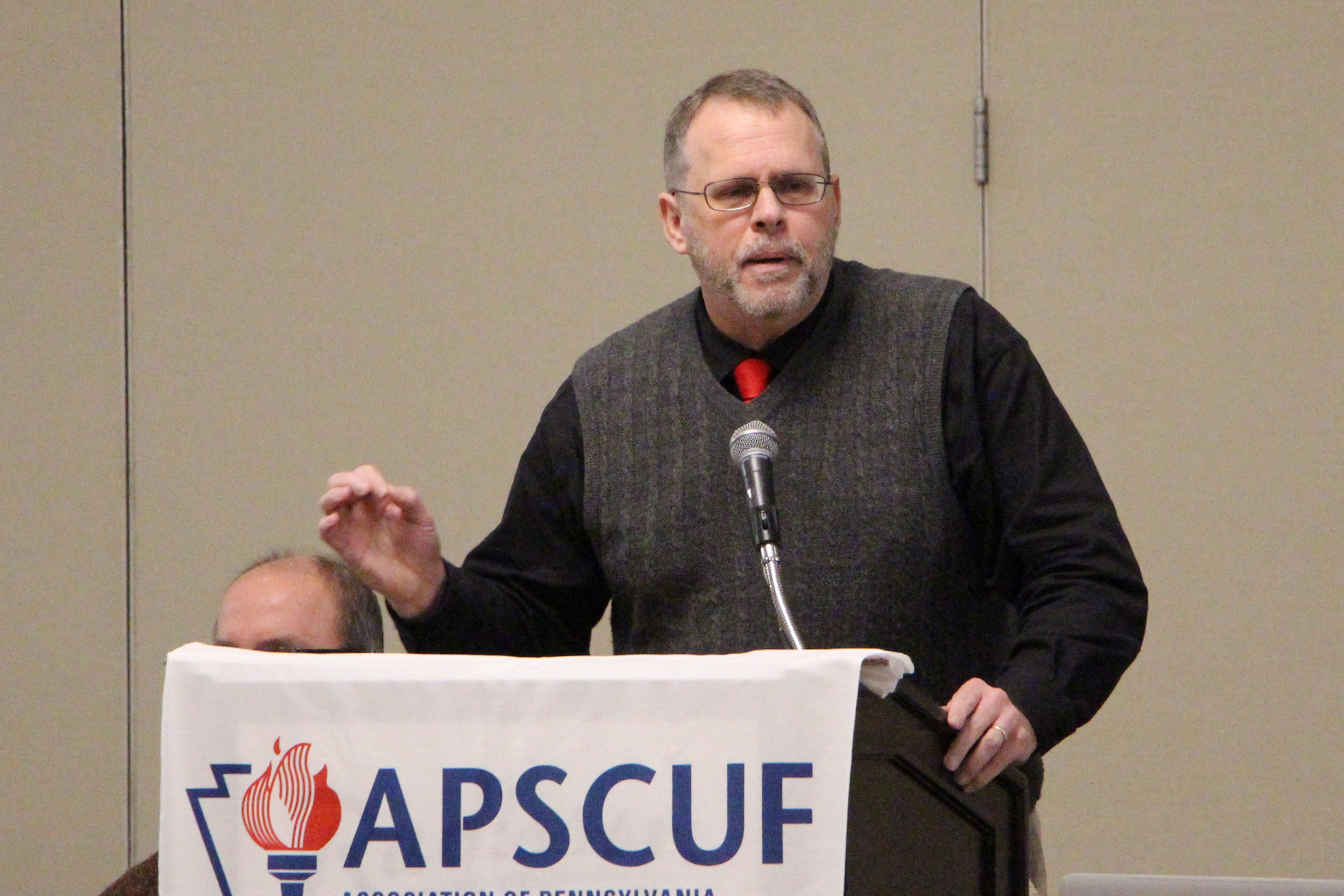 Coach Executive Leader John Gump of Kutztown University, above, updated delegates on the coaches' collective bargaining agreement. Coaches that week voted to ratify their tentative agreement.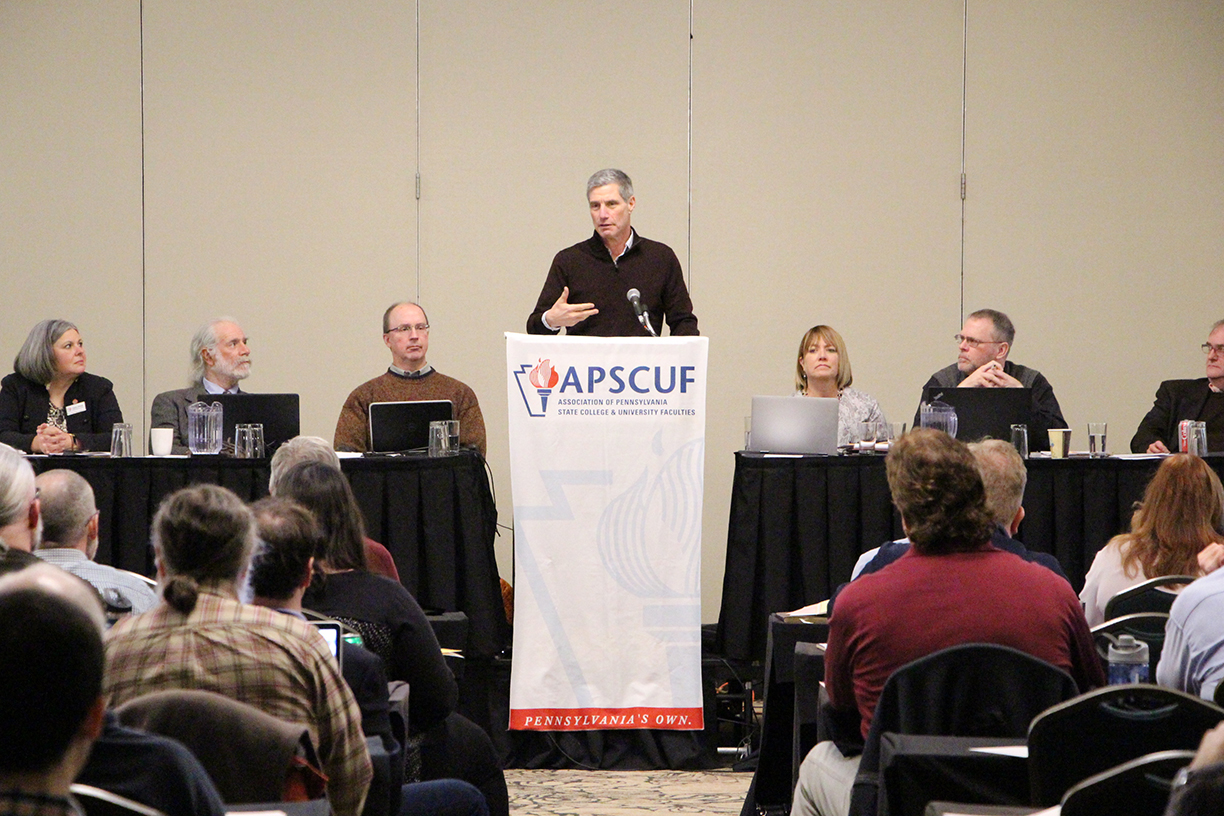 State System Chancellor Daniel Greenstein, at the podium above, spoke with delegates about the System's sustainability plans and answered questions.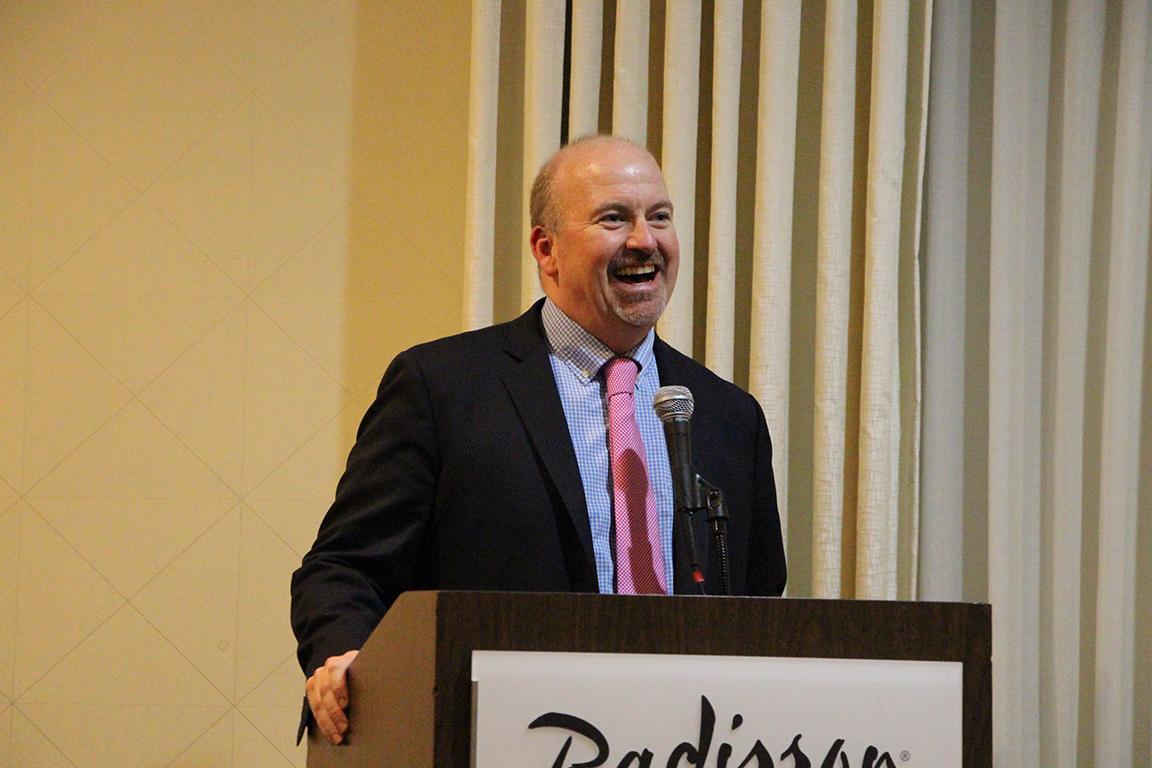 We need to get serious about how we fund higher education in Pennsylvania, Rep. Matt Bradford, above, told delegates and officers during dinner.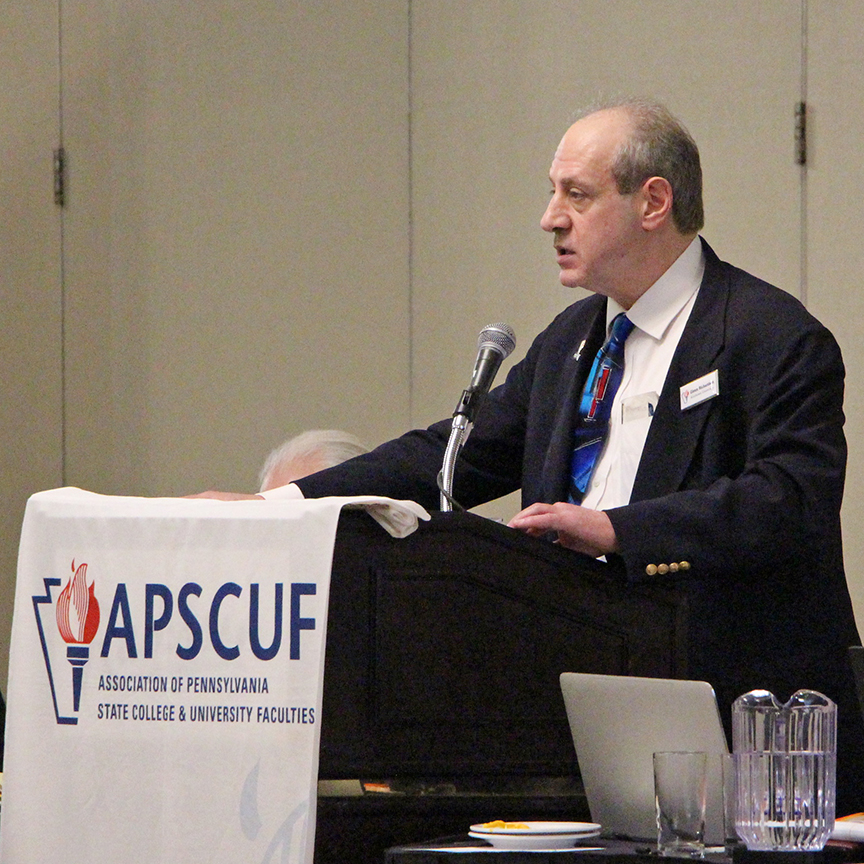 Delegates approved this resolution about psychological services. Glenn W. Richardson Jr. of Kutztown University, above, also addressed the issue in his report for the legislative committee he chairs.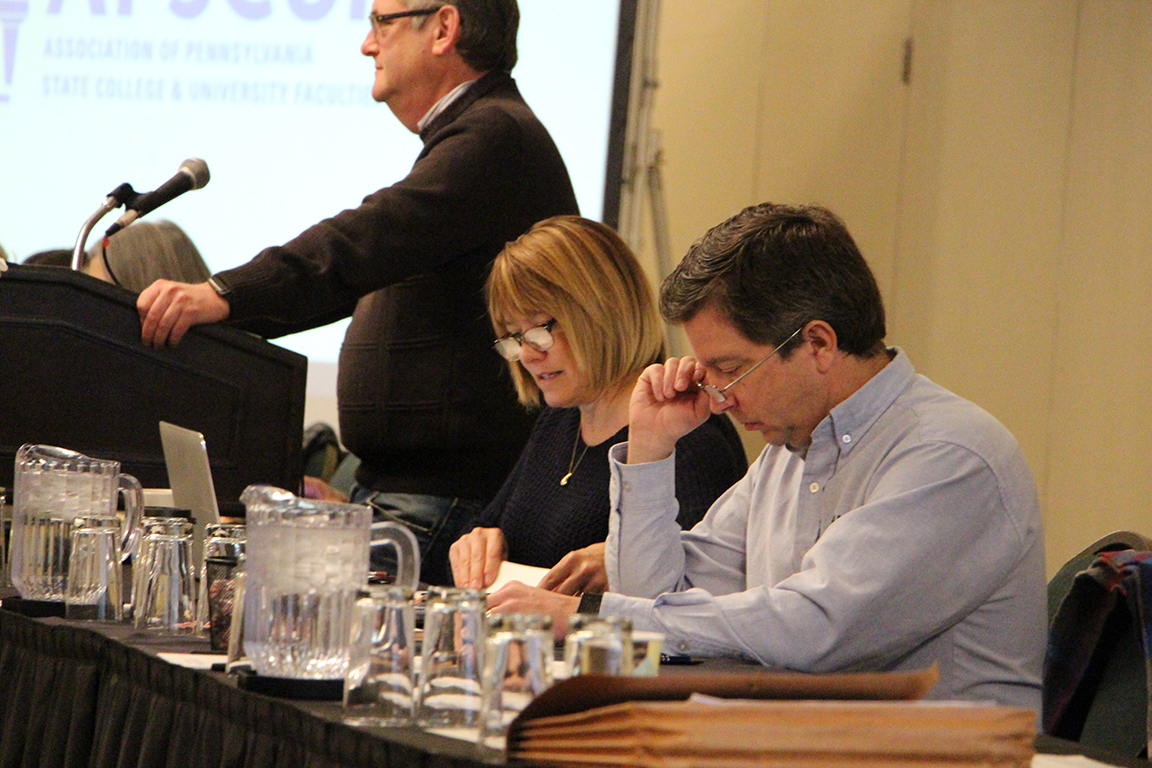 Delegates elected Matt Girton of Lock Haven University, above right, to fill the remainder of an officer-at-large term vacated by Kara Laskowski, who moved to the State meet-and-discuss team. Girton joined executive council immediately, taking his seat at the front of the room.
Click here to view additional photos via APSCUF's Facebook page.