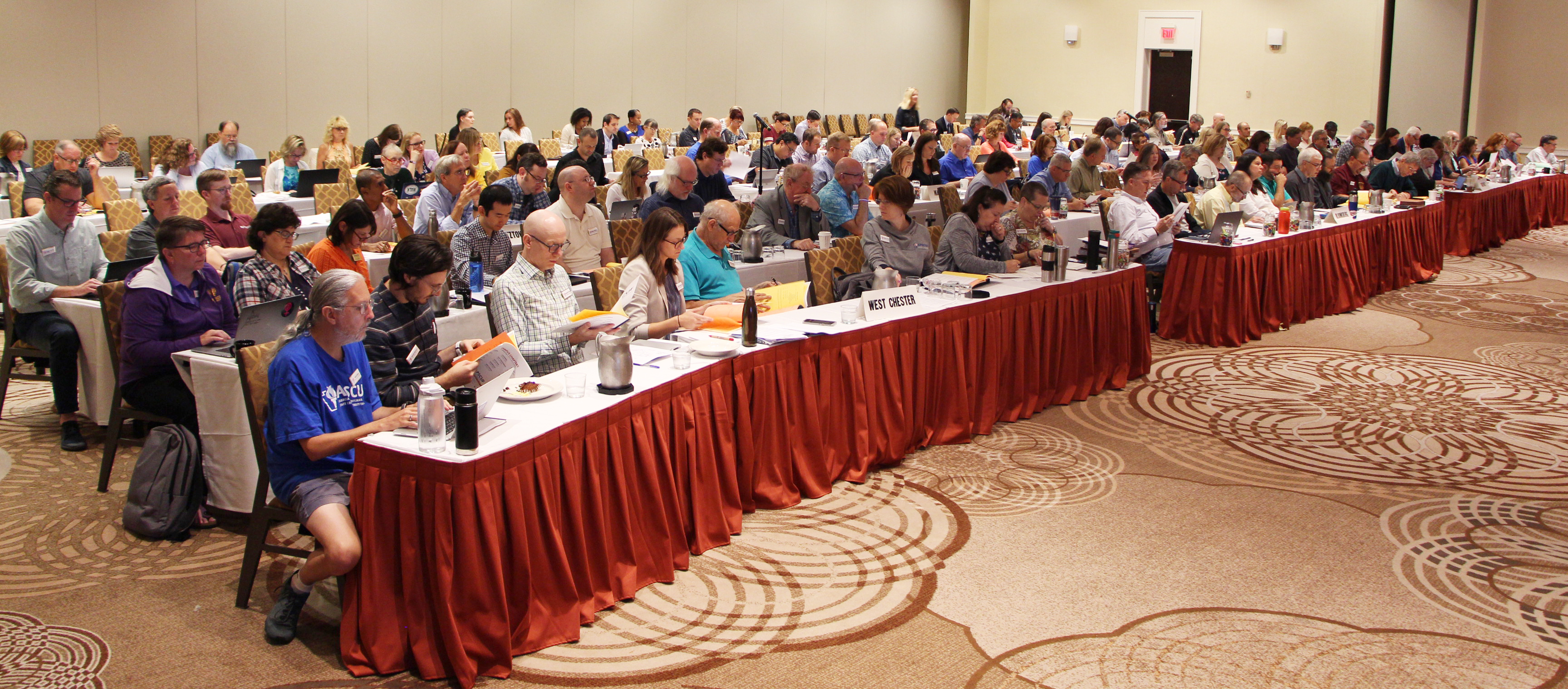 Delegates begin their day of speakers, reports, and discussion at APSCUF's legislative assembly, held Sept. 13–14 at Sheraton Harrisburg Hershey. Photos/Kathryn Morton
At APSCUF's 198th legislative assembly, held in Harrisburg Sept. 13–14, delegates and officers welcomed guest speakers, honored members, passed resolutions, heard committee reports, and voted on nominations-and-elections committee members.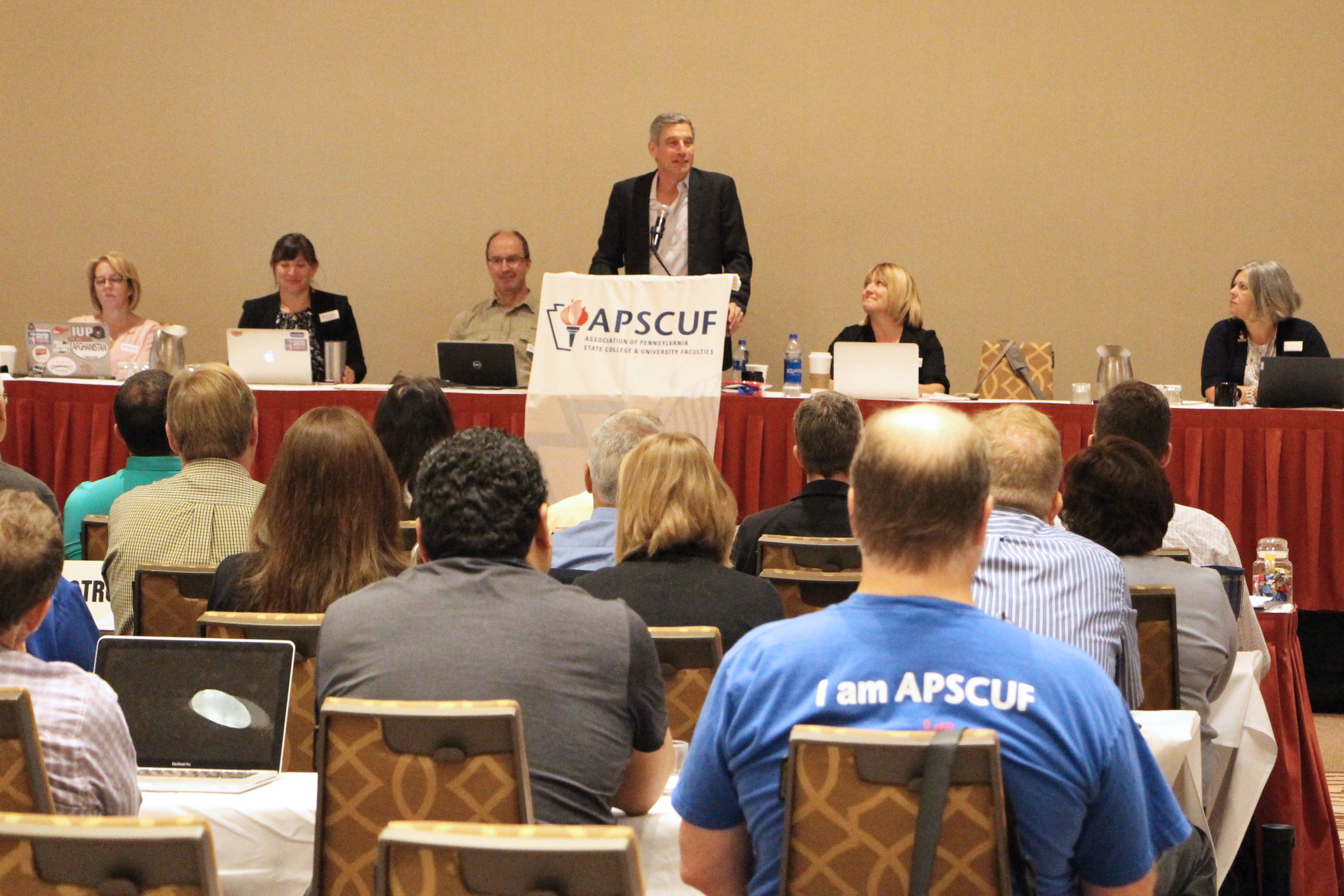 Pennsylvania's State System of Higher Education Chancellor Daniel Greenstein, speaking at the podium above, discussed the power of public higher education and answered questions from the group. Among other topics, he discussed the System redesign, which he said is about reimagining public higher education together.

State Rep. Leanne Krueger, left, spoke to APSCUF members about the challenges and changes in Harrisburg. The professors she had in college helped shape her, she said.
State Sen. Lindsey Williams, above right, spoke about her union background and her work for labor and higher education. She addressed the problem of student debt and her support of the Pennsylvania Promise.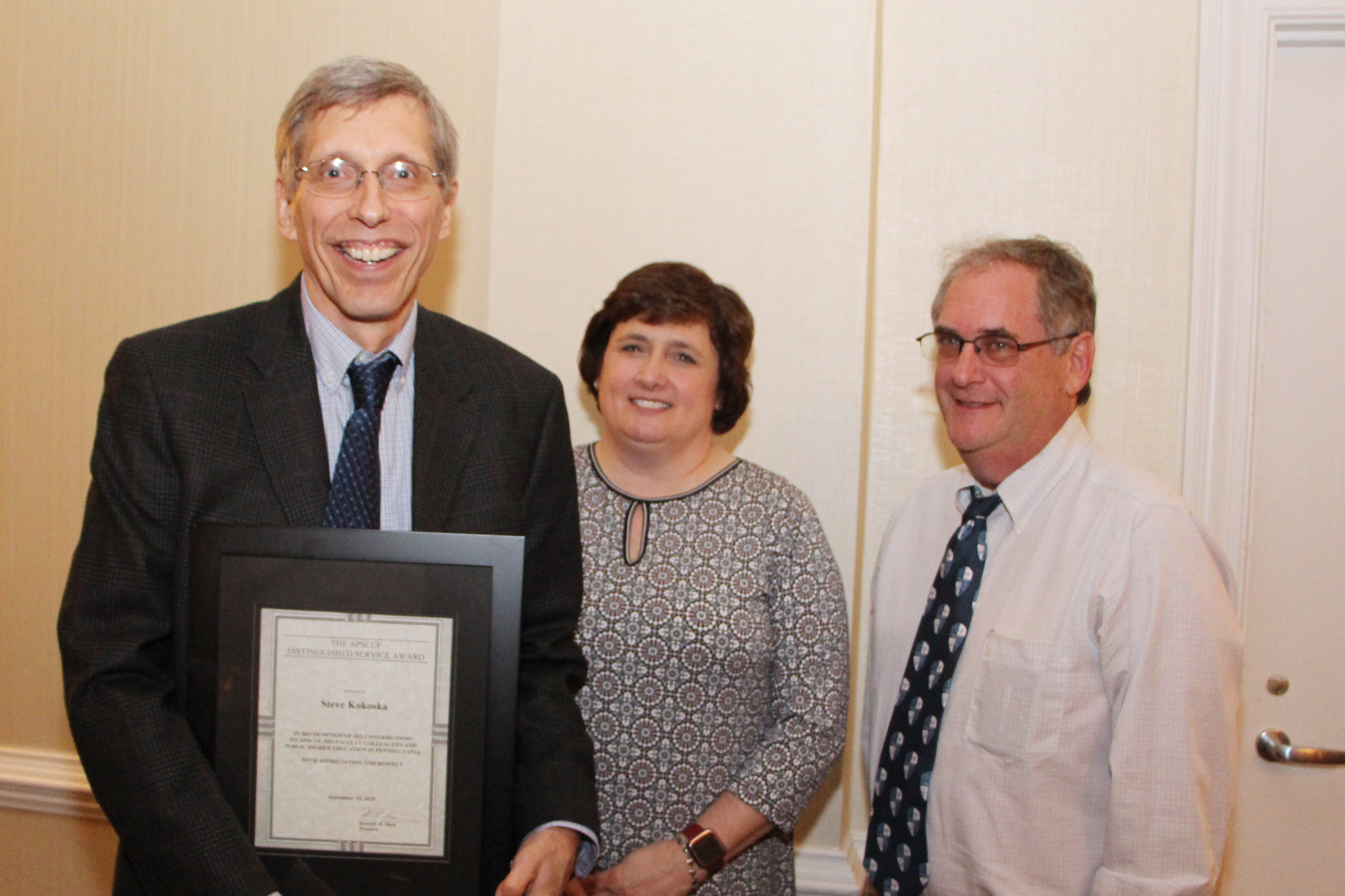 At its Friday-evening reception, APSCUF honored Bloomsburg University Chapter President Dr. Stephen Kokoska, left, with its Distinguished Service Award. With him are Dr. Julie Kontos, who introduced the award, and APSCUF President Dr. Kenneth M. Mash.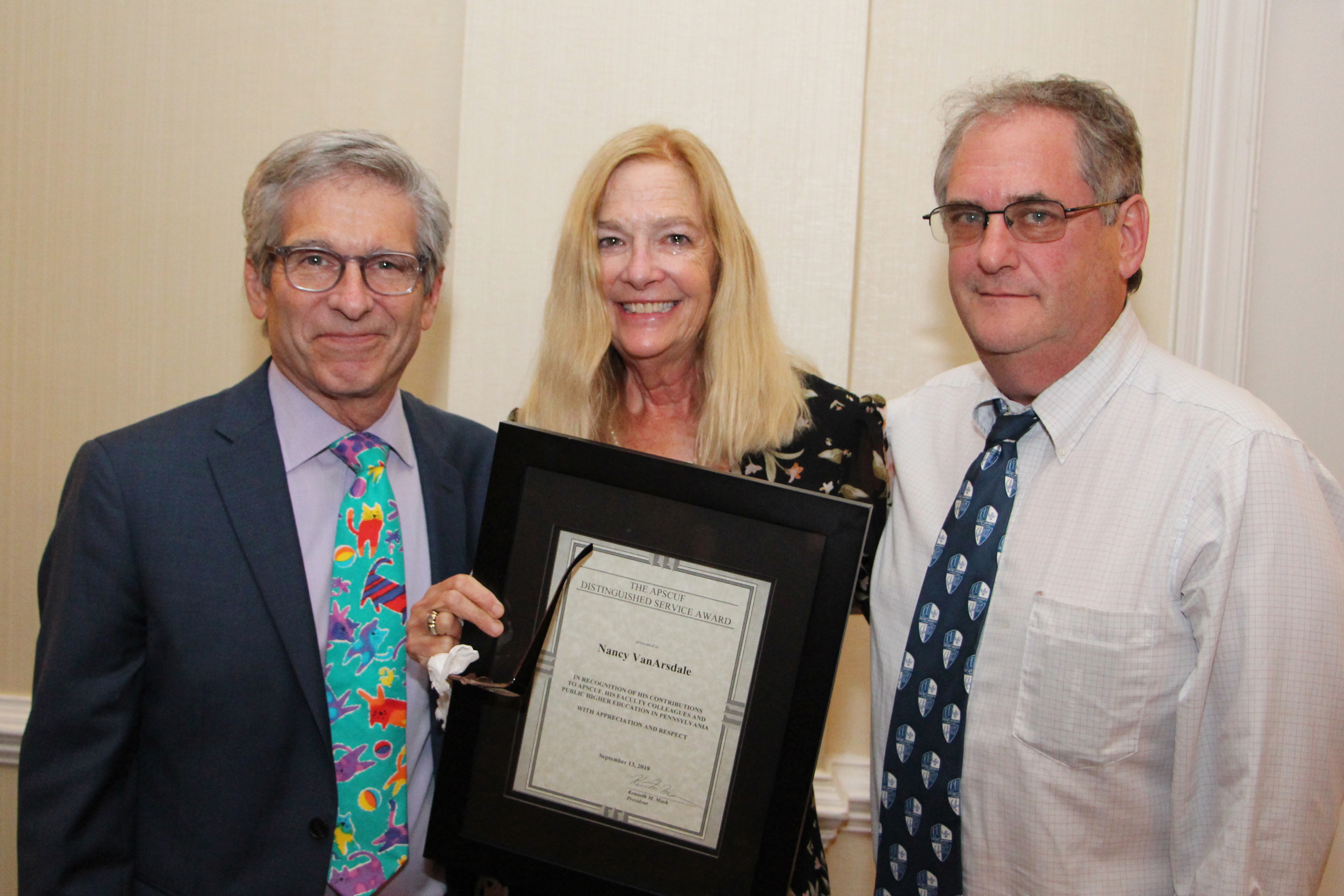 East Stroudsburg University Chapter President Dr. Nancy VanArsdale, center, also received a Distinguished Service Award. With her are Dr. Allan Benn, left, who introduced the award, and Mash.
Delegates elected Kontos, Judy Silva of Slippery Rock University, and Dr. Cassandra Reyes of West Chester University to the nominations-and-elections committee.
The assembly passed resolutions about Article 3 advocacy and Black Lives Matter at School Week of Action.
APSCUF debuted new commercials to use in future public-relations campaigns. Thank you to all who participated in the recording sessions this summer.