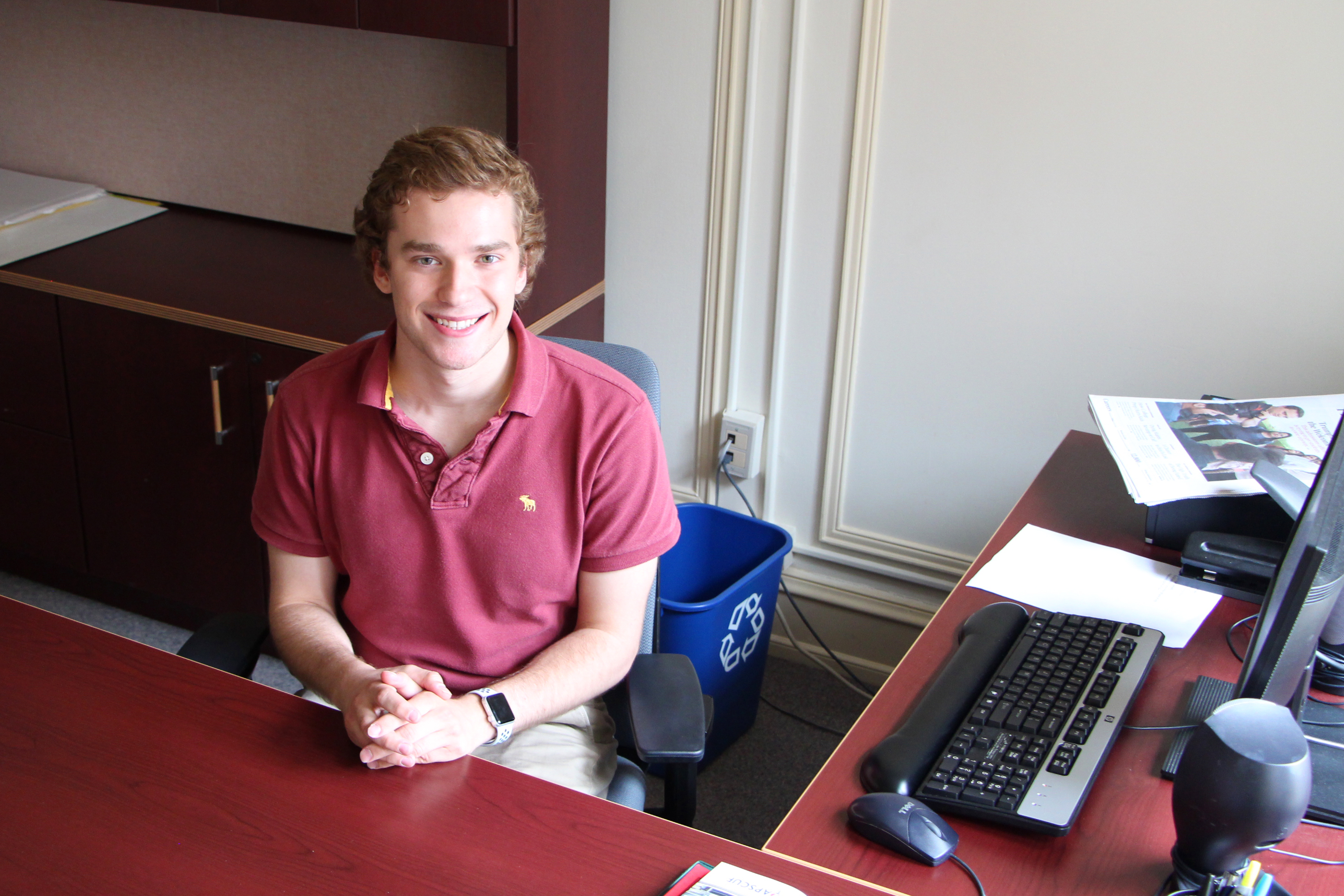 Hi, my name is John Danvers, and I am excited to be APSCUF's government-relations and public-relations student intern for summer 2018. My home institution is Clarion University of Pennsylvania, where I am a double major in economics and political science with a minor in philosophy. After I complete my undergraduate studies, I plan on attending law school, while also earning a graduate degree in public policy. My career ambitions include working as a public-policy attorney and running for public office. Some of the issues I am most passionate about include healthcare, education, and social justice.
I was motivated to intern with APSCUF because of the recent attacks made on public-sector unions. The American middle class was built by workers who assembled to advocate for their rights, and the systematic dismantling of unions forced by state legislatures and courts around the country worries me greatly. Supporting unions is bigger than a political cause. It's standing with the steel worker who wants to send his children to college, the coach who spends days in the blistering heat to train our athletes, or the professor who works countless hours to give his or her students a quality education. I'm thrilled to be working with APSCUF over the next 10 weeks, and I can't wait to learn as much as I can.
Finally, let me tell you a little more about me! Some of my hobbies and interests include running, working out, listening to music (I'm a huge John Mayer fan.), and exploring the great outdoors. I am a proud member of the Phi Delta Theta fraternity at Clarion University, and I enjoy hanging out with my brothers. Lastly, I'm a huge animal lover as well, and I have two dogs and three cats at home. I look forward to meeting many of you at Legislative Reception and wish you all a safe and pleasant summer.