This summer, APSCUF is going behind the scenes to show how faculty members and coaches continue to devote themselves to affordable, quality education even when class is not in session.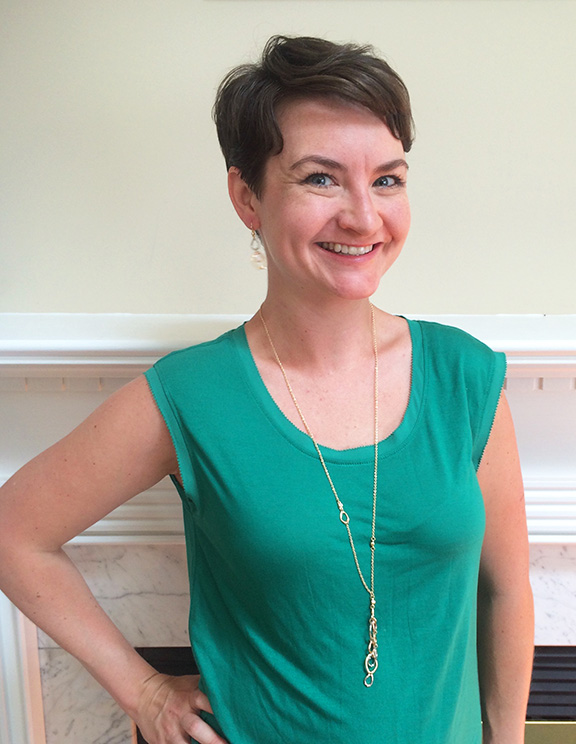 At Kutztown University, Dr. Emily Cripe, assistant professor of communication, often checks her email while her son eats breakfast or spends six hours at the office each weekend simply to keep caught up.
"The line between work and home is very blurry," Cripe said.
Cripe teaches four class loads per semester on top of her other responsibilities on campus. Juggling her 40 advisees, attending various meetings, and devoting herself to committee service keeps this wife and mother on her toes.
Additionally, Cripe is often responsible for overseeing as many as five interns a semester.
"It's challenging to get everything done that we're expected to accomplish and to find a balance between all of those activities," Cripe said. "It's easy to spend all of your time with students and neglect research and professional development."
Simply showing up for work is not enough for her to feel that she has done her job well, she said.
"I try to be very accessible to students, so I frequently advise students outside of regular office hours about everything from course papers to graduate school to family issues," Cripe said.
The hours spent with her students can become especially time-consuming during registration periods in the semester. It is not unusual for Cripe to spend 20 hours a week advising during these demanding times.
Then there is her research. Cripe, whose specialty is in health and organizational communication, plans to publish her findings related to breastfeeding-support groups. She became interested in breastfeeding in graduate school, when she realized breastfeeding in the workplace is an area of study that covers all of her communication specialties: gender, health, and organizational communication. Upon further research, Cripe realized how divided society is on breastfeeding in general.
"We want women to do it because it has health benefits, but we don't want to see it, or really offer much assistance with the whole process," she said.
Upon her arrival at Kutztown, Cripe was shocked to see the quality of the campus lactation rooms, most of which did not even have a sign indicating their purpose, so very few mothers were aware of their existence. Through her committee service as vice chair of the Commission on the Status of Women, Cripe was able to improve these designated campus lactation rooms, because she realized through her research how important it is for mothers to have an appropriate place to go in their workplace to feed their children. Cripe also saw the importance for students to have the same accessibility to the campus lactation rooms as the faculty and staff.
"We have a number of students with children, and if we can make campus friendlier for them, it makes it easier for them to get their degrees and have better lives for their families," she said.
Improving health communication is also something about which Cripe is passionate — especially because just about anyone can benefit from improvements when it comes to this sensitive area of communication, she said.
"At some point in our lives, every one of us is a patient or has a health issue, or has a loved one who's a patient, and that's a very unique, stressful occurrence in life," Cripe said.
Personal experiences with health issues inspired Cripe to further research this area of study. Through her research, she is striving to improve communication about these sensitive topics.
"Anything we can do to improve our health-related communication makes people's lives better," Cripe said.
This continuous learning and teaching experience is exactly why Cripe finds her profession so rewarding, she said. She is able to share her knowledge with her students, and they are then able to expand on this knowledge in their own future careers.
"I love feeling that I make a difference in students' lives, and through them, in the world," she said. "That's why I do what I do."
—Corrinne Rebuck, APSCUF intern