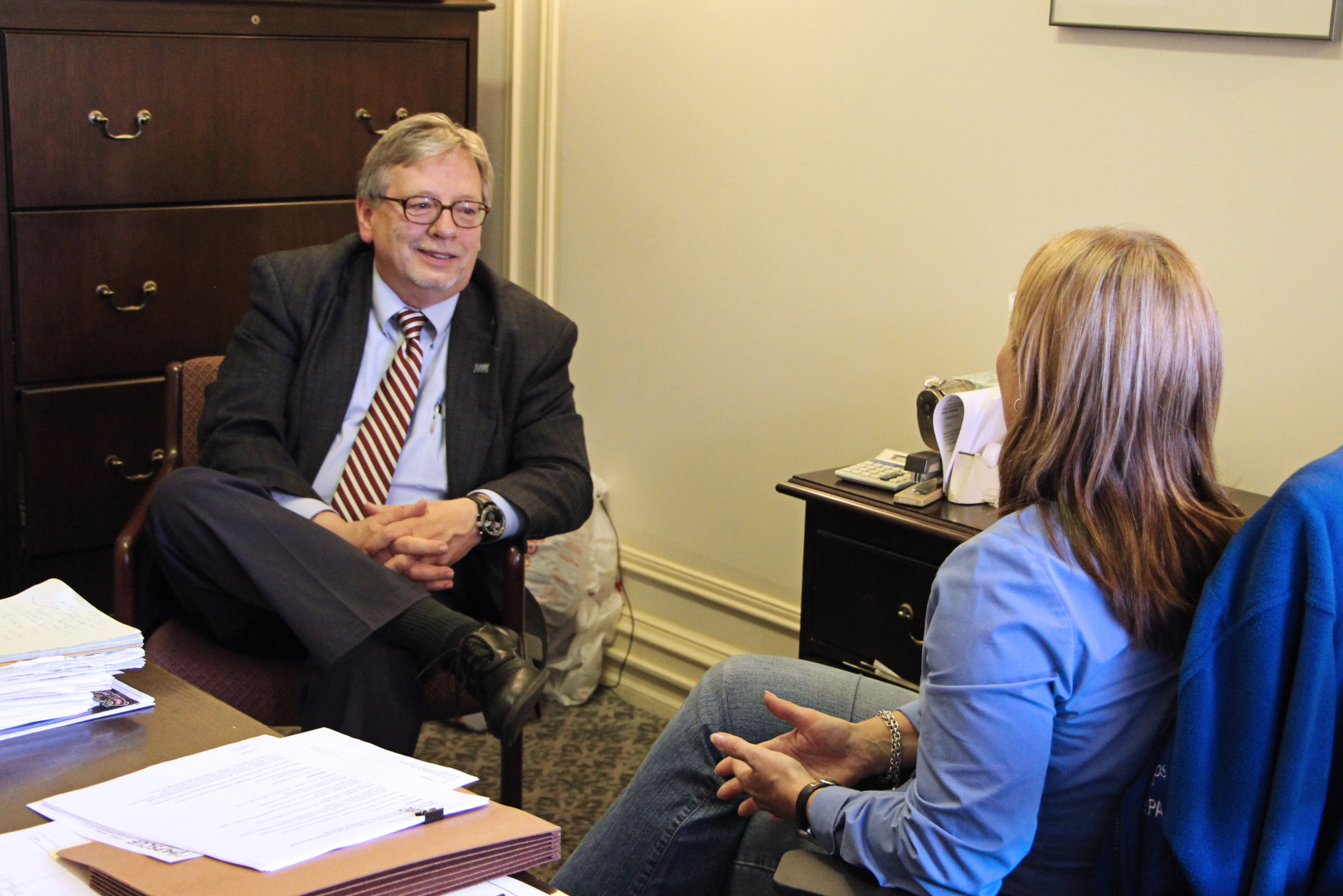 Lisa Demko, executive secretary, right, explains her job to faculty intern Dr. Raymond Feroz. Photo/Kathryn Morton
Two Clarion University professors each are spending a week in APSCUF's Harrisburg office learning more about statewide duties as part of the association's faculty internship program.
Dr. Raymond Feroz, professor and chair of allied health, human services and rehabilitation, spent May 16–20 in the Harrisburg office to observe the spectrum of union administration and interact with staff members.
"I found the APSCUF internship experience to be incredibly helpful and informative for an incoming chapter president," Feroz said in a summary of his week.
Dr. Ellen Foster, associate professor of English and modern languages, is slated to intern July 11–15.
APSCUF's faculty and coaches orientation summer internship is for APSCUF members who have some local APSCUF responsibility and are interested in expanding a working knowledge of the union. The program aims to prepare APSCUF members for increased local and/or state responsibilities. Click here to download an application and more information about hotels, travel, and meals. Questions? Email Lisa Demko at ldemko@apscuf.org.