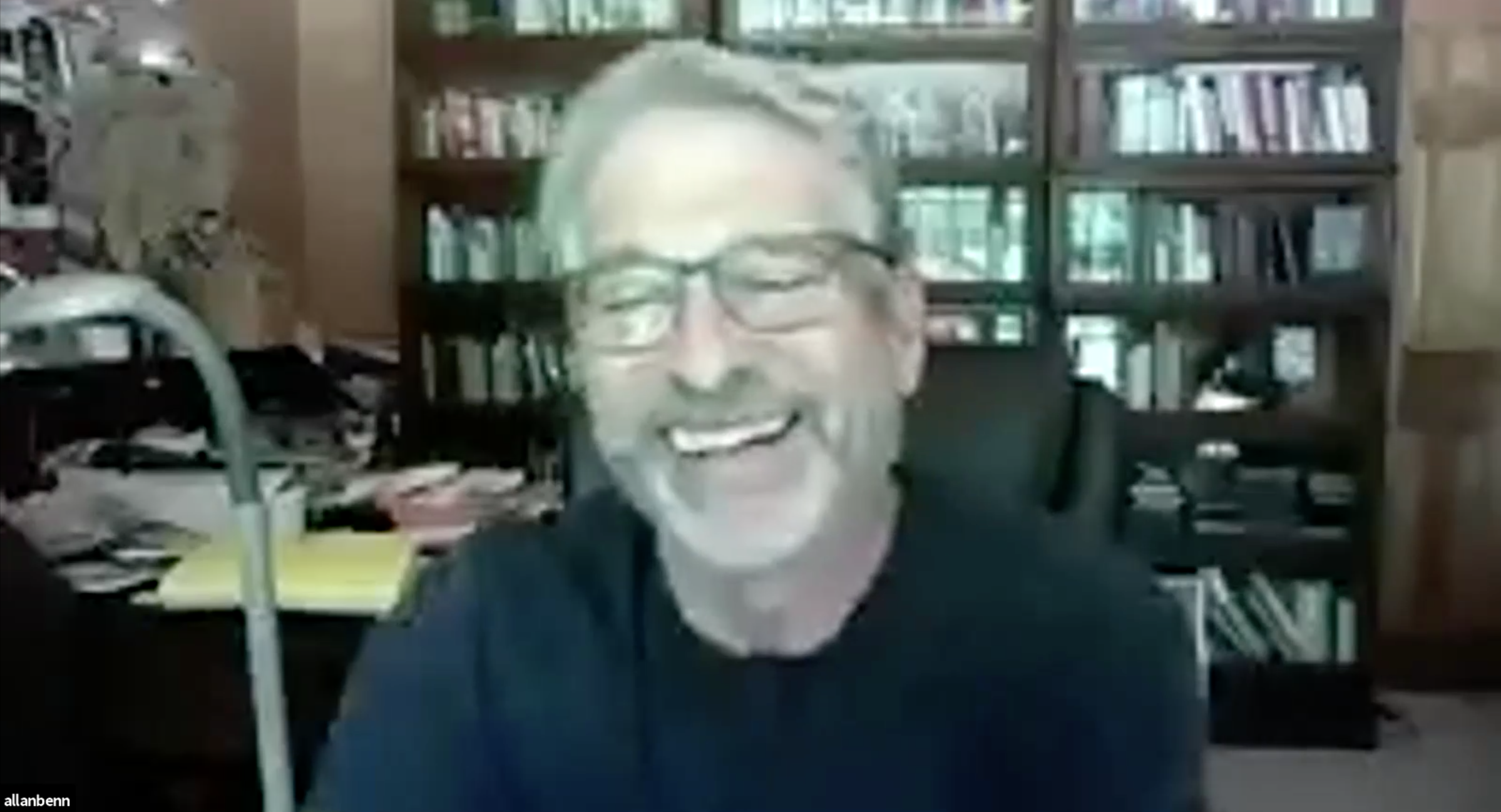 Retired East Stroudsburg University Distinguished Professor Dr. Allan Benn addresses legislative assembly Sept. 18. APSCUF members lauded his distinguished service, for which he was honored. Below: Pennsylvania Attorney General Josh Shapiro speaks with delegates about higher-education issues. APSCUF Zoom photos
APSCUF's September legislative assembly tackled its usual fare — committee reports and a guest speaker — and focused on the retrenchment threats and sustainability plans in Pennsylvania's State System of Higher Education. For health and safety during the continued pandemic, representatives from all 14 campuses met in a condensed, one-day session Sept. 18, held via Zoom.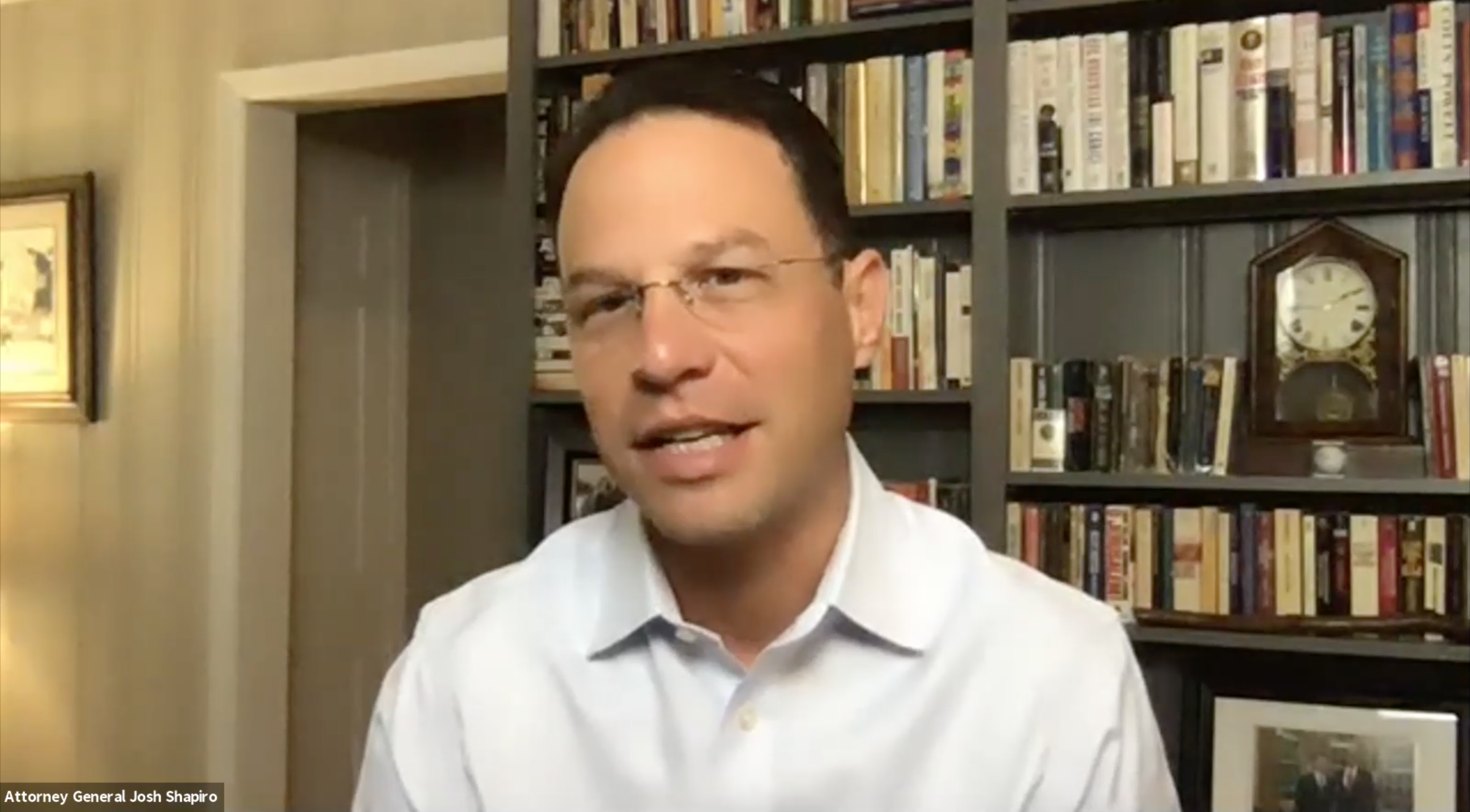 Guest and Pennsylvania Attorney General Josh Shapiro spoke about higher-education related cases and took member questions.
Delegates also approve a bylaw change addressing videoconferencing and conference calls for legislative assemblies.
The assembly honored retired Dr. Allan Benn of East Stroudsburg University with its Distinguished Service Award, with physical commemoration to come at a future in-person assembly.
"(APSCUF) gave me a cause and gave me a voice, and for that I'll always be grateful," Benn told the assembly.
Lisa Demko, retired executive assistant to the president, also will be honored for distinguished service of more than 30 years.