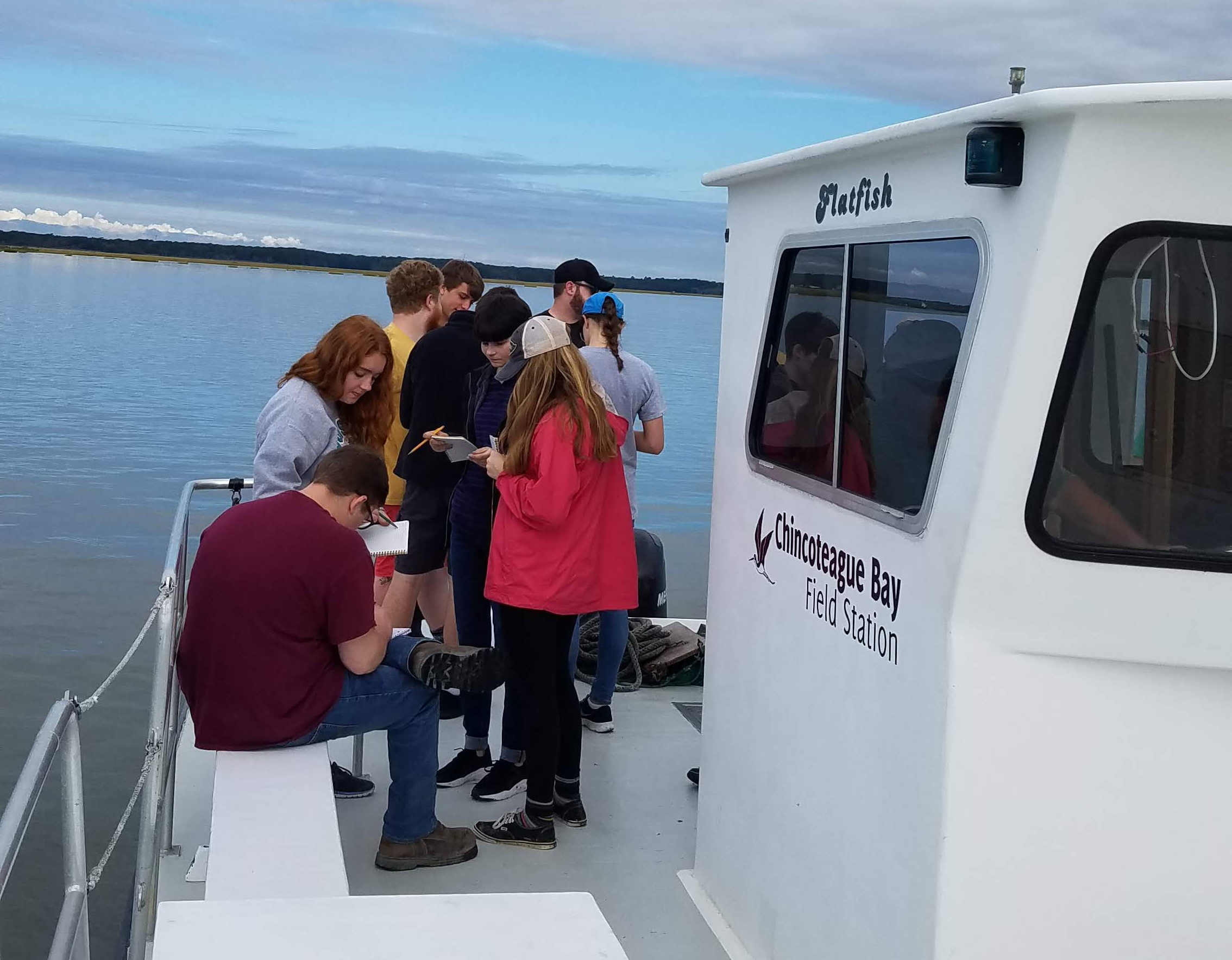 Students work at Chincoteague Bay Field Station, an environmental education center and field station in Virginia. Learn more about it at CBfieldstation.org. Photo/Submitted
APSCUF's September 2018 legislative assembly approved the following statement about Chincoteague Bay Field Station (CBFS).
Whereas the consortium of 11 universities that owns the CBFS has hired a real estate agent to sell the facility;
Whereas the CBFS board of directors and president are all presidents of State System universities;
Whereas the CBFS Advisory Council, in a letter to Chancellor Karen Whitney, urged that the facility not be sold and that its programs continue "to provide a marine and environmental field station where PA's college students could prepare to…contribute to cutting edge science directly through applied and course-embedded research";
Whereas two of the Top 10 oceanography programs in the U.S. are at State System schools, and two of the Top 20 marine-science programs are at State System schools (Ian Langella, "The Business Case for the Chincoteague Bay Field Station");
Whereas these prestigious programs enhance State System schools' reputation in all the sciences, and attract excellent students; Whereas the Delmarva is "experiencing the highest rates of sea-level rise in the US" (CBFS Advisory Council), thus making research in this region an especially valuable public service for the study of the effects of climate change — a mission appropriate to public universities;
Whereas there are many plausible ways to make the CBFS economically sustainable (Langella); now, therefore, be it
Resolved, that the APSCUF legislative assembly urges State System leadership to
Direct the State System presidents on the CBFS Board of Directors to reverse plans to sell the facility;
Explore ways to improve the financial outlook of CBFS;
And continue to encourage State System faculty and students to take advantage of the unique opportunities offered at CBFS for study and research.
Moved by Allan Benn, ESU