by Jonathan Persinger, Communications Specialist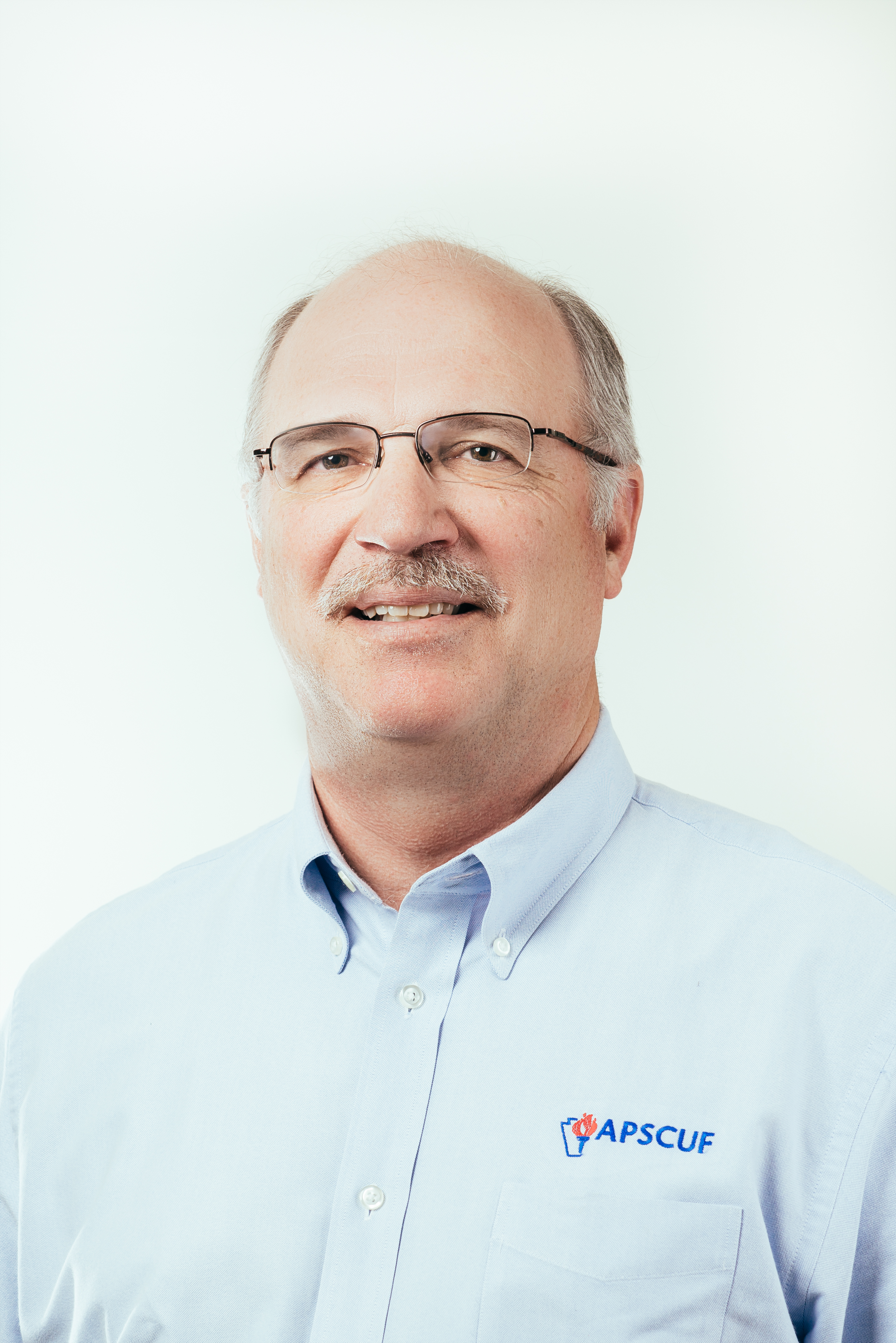 After serving as APSCUF President for six years, Dr. Steve Hicks has returned to teaching English at Lock Haven University of Pennsylvania. His time with State APSCUF was an interesting one, and the acclimation process of returning to teaching has offered its own challenges & rewards.
Hicks took an interest in the field of English early on, being a voracious reader as well as editor of his high school newspaper. This led to an English degree, followed by a career in teaching. His affinity for APSCUF came from a simple place: the desire to help.
"I think it is important to help people, and that's central to APSCUF's mission," Hicks said. "I also am a big advocate for shared governance, and that's another aspect of our mission."
Hicks has been involved with APSCUF in some capacity for seventeen years. While he never expected to serve as State APSCUF President, he would go on to run three times before being succeeded by his Vice President – and the current President – Dr. Kenneth M. Mash. His tenure encompassed a number of major moments for the organization.
"Not much can beat the relief of the faculty contract settlement in February '13 after over two years of negotiating," Hicks said. "Close behind is settling the coaches contract in December '12. Both came from long sessions at the table. For faculty, it was two days of almost 15 hours each; with coaches, it was by far the longest single day of discussions."
He also fondly remembers APSCUF's organizing work in 2011, focused on Governor Corbett's proposed 50% cut to the PASSHE budget.
"The staff, faculty, and coaches did a lot of push-back, including our largest rally ever on the Capitol steps, with hundreds of attendees. That day was a big triumph and showed us we could organize and have a big visual impact on the Hill. "
Though he has left Harrisburg, Hicks's work with the organization continues. Upon returning to teaching, he began a two-year term on the Executive Council. Under the request of President Mash, he remains a liaison to CFHE (the Campaign for the Future of Higher Education) and the National Center for the Study of Collective Bargaining in the Academy. He also serves on the local Executive Council and the local Meet & Discuss team.
Hicks has found his return to the classroom both "amazingly familiar and challengingly new." He returns to a largely-unchanged department of faculty, along with the same office and same desk he left six years before. However, not everything has remained as it was.
"The online education software, D2L, changed shortly after I left, so figuring it out has been a challenge," Hicks said of the many external changes he faces. "In fact, today, I have a voicemail, but can't get to it because the password is a mystery to me."
Hicks himself has changed, bringing with him lessons learned from his time at APSCUF.
"I learned, in a very tangible way, the value of communication, not just how but how often and in what form. I also learned something about the shifting sands of politics – you can't always be an ideologue and get things done."
He also finds himself more comfortable in front of a class, having made many public appearances during his time as President.
Hicks hopes that in the next year, APSCUF can restore some of the budget cut in 2011, as well as settle the faculty and coach collective bargaining agreements which both terminate in summer of '15.
His personal plans include recruiting students for a summer program to London. He is also co-editor of the Journal for Collective Bargaining in the Academy (JCBA), which is sponsored by the National Center, and is working on an article regarding collective bargaining agreements with faculty after the 2008 Recession. Courses taught by Hicks this semester include Composition, Introduction to Literature, English Literature Before 1800, and an independent study on Aldous Huxley and George Orwell.
In his free time, Hicks loves to read, travel, and play golf. Despite his best efforts this summer, his golf game remains "nowhere near where I would like it to be." He also credits his wife, Karen, as one of the most important fixtures in his life.
"Karen is not just a great life companion and love, but one of those people who is always so positive and supportive you feel good about whatever you do," Hicks said. "Without her, my life would have been a much less full and focused thing."