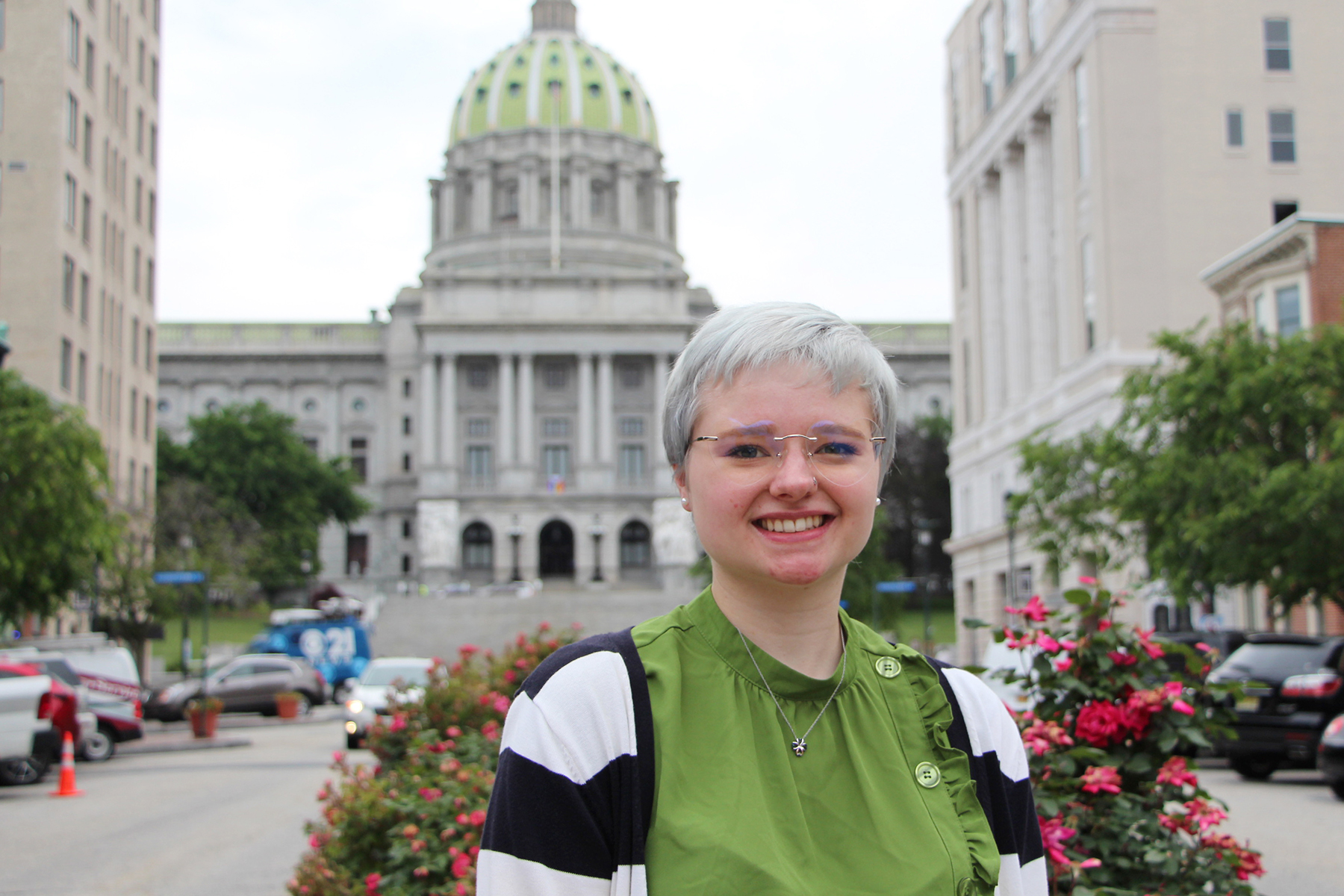 Kutztown University student Melissa Stough will intern remotely with APSCUF's government-and-communications department through August. Click here to learn more about future APSCUF internships.
My name is Melissa Stough, and I am a senior at Kutztown University of Pennsylvania. I am studying English with accompanying minors in sociology and women's, gender and sexuality studies.
The opportunity to work as APSCUF's communications and government-relations summer intern is incredibly important to me as a transfer student from private higher education to public education. APSCUF embodies what I believe higher education should be, which is student-focused and filled with accessible resources. My experiences led me to state institutions, and I could not be happier with my involvement at Kutztown University.
My passion for students lies in my focus on students' rights and an affordable, equitable approach to education. I am incredibly drawn toward human rights in education, such as LGBTQ+ protections, racial justice and disability rights. I will be pursuing a master's in a field that will allow me to further connect with students and educators via the local, state and federal levels.
I hope to learn more about higher education and government relations to channel my passions into change, wherever the future takes me.
—Melissa Stough,
APSCUF intern