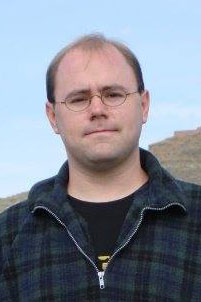 Dr. Michael Malcolm, candidate for budget committee
Campaign statement
From at least graduate school, I have been deeply involved in labor issues. As a TA, I participated in a job action at the University of Wisconsin-Madison in 2004 and I co-coordinated WCU's solidarity fund during the 2016 job action. I am also a game theorist by trade and have some published work on bargaining.
I have been a state delegate since 2014. I see APSCUF service as a bidirectional process — we bring concerns from membership to the union while at the same time communicating crucial information at the state level back to our campuses and departments. In this context, I am seeking a second term on the budget committee. An economics and business perspective is useful on the committee, and our business school is historically underrepresented in APSCUF. With respect to budgeting, I always strive for transparency and accountability to the organization at large. Especially in a Post-Janus world, members need to know that we are handling financial resources responsibly.
I would appreciate your support for this position.
Biography
Although I grew up in Florida, I've always had Pennsylvania roots — three of my grandparents are Pennsylvania natives. After majoring in economics and music at Bucknell University, I went on to the University of Wisconsin-Madison for graduate school. After finishing my PhD in economics, I worked for six years in the United Arab Emirates, teaching at an American-style liberal arts college. I had a great experience there, but family ultimately called me back to the US in 2013 and I have been teaching at West Chester ever since.
I enjoy teaching at all levels of our program and I have become deeply involved in department governance and curriculum development, introducing a number of new courses. My research focuses primarily on public policy related to family and household issues, with a particular focus on child welfare. My work has been cited in the Washington Post and on NPR, and I was honored to win a "Spotlight on Research" award last year at West Chester.
Despite a professional focus on economics, I still play the piano and the organ semi-professionally. I also love traveling to strange and unconventional destinations. Ask me about my week in North Korea.