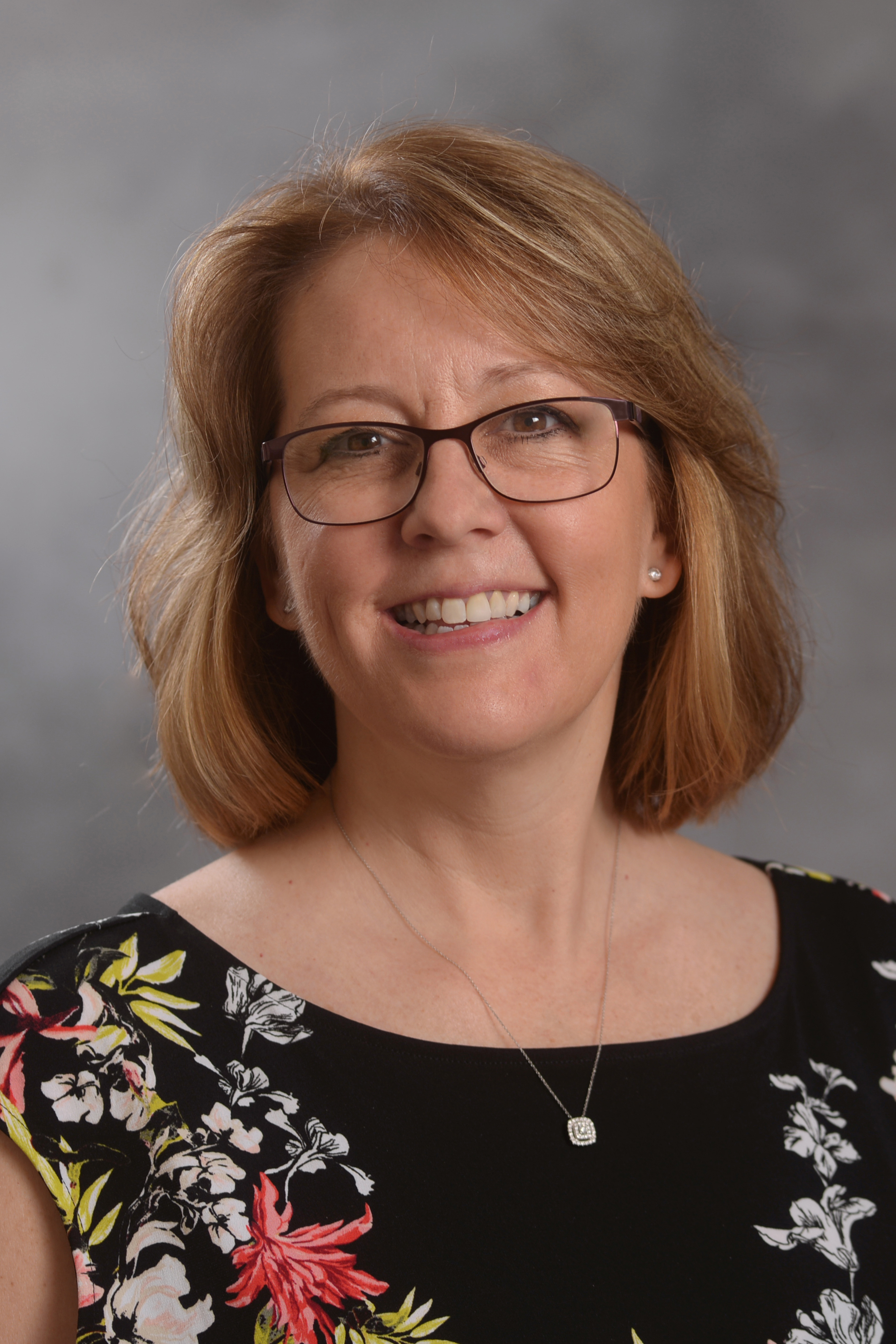 Dr. Michele Papakie, candidate for secretary
Campaign statement
My appreciation for public higher education began in 1986, when I attended IUP to study journalism, graduated seven years later, and went on to enjoy a successful career in my field before I returned to teach in 2007.
Back then, as a first-generation college student from a middle-class family, I was on my own. My parents didn't know how to help me, and they simply couldn't financially. I took out many student loans to pay my own way, and when I finally made my last payment on my bachelor's degree, the very next month I started paying on my doctoral degree! (I paid cash for my master's degree in between.) Little did I know back then I would spend the twilight of my working life as the chairwoman of the very department in which I got my educational start and advocating for public higher education in my home state of Pennsylvania as a proud member of APSCUF.
With more than three decades of military service, nearly a decade as a township supervisor and nearing a decade of department chairperson experience, I am comfortable assuming leadership positions, and I understand that the point of them is to serve constituents. I believe I have a unique perspective of public higher education in Pennsylvania, because I have personally experienced it from various vantage points: I was a student at two public universities; I am an alumna of two public universities; I am a donor; I was in management at Cal U; I am a professor; I am a chairperson; I was a parent of a student; I am now a parent of an alumnus; and I am an active member of APSCUF.
I have served as a member of Legislative Assembly, and I've proudly served as your Executive Council's Secretary. I would very much love to continue to serve you in this capacity for another term. Thank you for your time and service. I would appreciate your support.
In solidarity,
Michele
Biography
Michele Papakie has been teaching at IUP for 13 years in the department of journalism and public relations. She has been chairwoman of her department since shortly after she was tenured in 2013. Some highlights of her career include: leading a team of PR students to create the Strategic Vision for IUP in 2013; earning the Distinguished Faculty Award for Service in 2015; and serving as the first Faculty-In-Residence, living among the students in Stephenson Hall for the spring 2019 semester. She has served APSCUF as an IUP APSCUF Student Liaison Committee chairwoman and PR chairwoman. During the strike, she provided media training to each university's faculty spokesperson and handled IUP APSCUF's social media. She regularly attends rallies (she spoke at one as a State System alumna) and lobbying days at the Capitol. She has served as a member of Legislative Assembly, as the State APSCUF PR chairwoman and as Executive Council Secretary.
Michele retired from the military as a lieutenant colonel last September with 32 years of service. Her service took her to half of the United States and at least a dozen countries. She served as the sexual assault prevention and response coordinator at Bagram Airfield, Afghanistan, in support of Operation Enduring Freedom for six months in 2010. She was named one of 12 of the region's most distinguished Veterans and honored by PNC – her photo, story and oral history were on display in an exhibit in downtown Pittsburgh from November through March 2014. She was awarded the Octavius V. Catto Award for exceptional community service in 2015.
Michele served as a Brush Valley Township supervisor for nine years. During that time, she also served as the VP then president of the Indiana County Association of Township Officials. She resigned from these positions in 2019, when she decided to live in the residence halls.
Michele worked in public relations/teaching for most of her career. She held the following positions: an account manager for a strategic planning company in Moon Township, Pa.; the director of public relations for Chartiers Valley School District; the public information officer for the City of Pittsburgh Bureau of Police; the director of Public Relations for California University of Pennsylvania; and as an associate professor/chairwoman of the journalism and public relations department at Indiana University of Pennsylvania (currently my full-time gig). Throughout all of her civilian jobs, since she was 18, she balanced (juggled?) her military commitment as well, where she served as a public relations specialist, a public relations officer, a human resource officer and finally, as her wing's inspector general.
She earned her bachelor's degree at IUP (1993); her master's degree from Cal U (1996); and her doctoral degree from Robert Morris University (2002). She has also attended MANY military schools/leadership courses as well over the years.
Born and raised in Pittsburgh, Michele bleeds black and gold. When she is not teaching, advising, reading or writing, you can find her in a lake or river kayaking, on a bike trail cycling, in her home gym working out, or doing her favorite thing in the world – playing with her eight-month-old granddaughter.