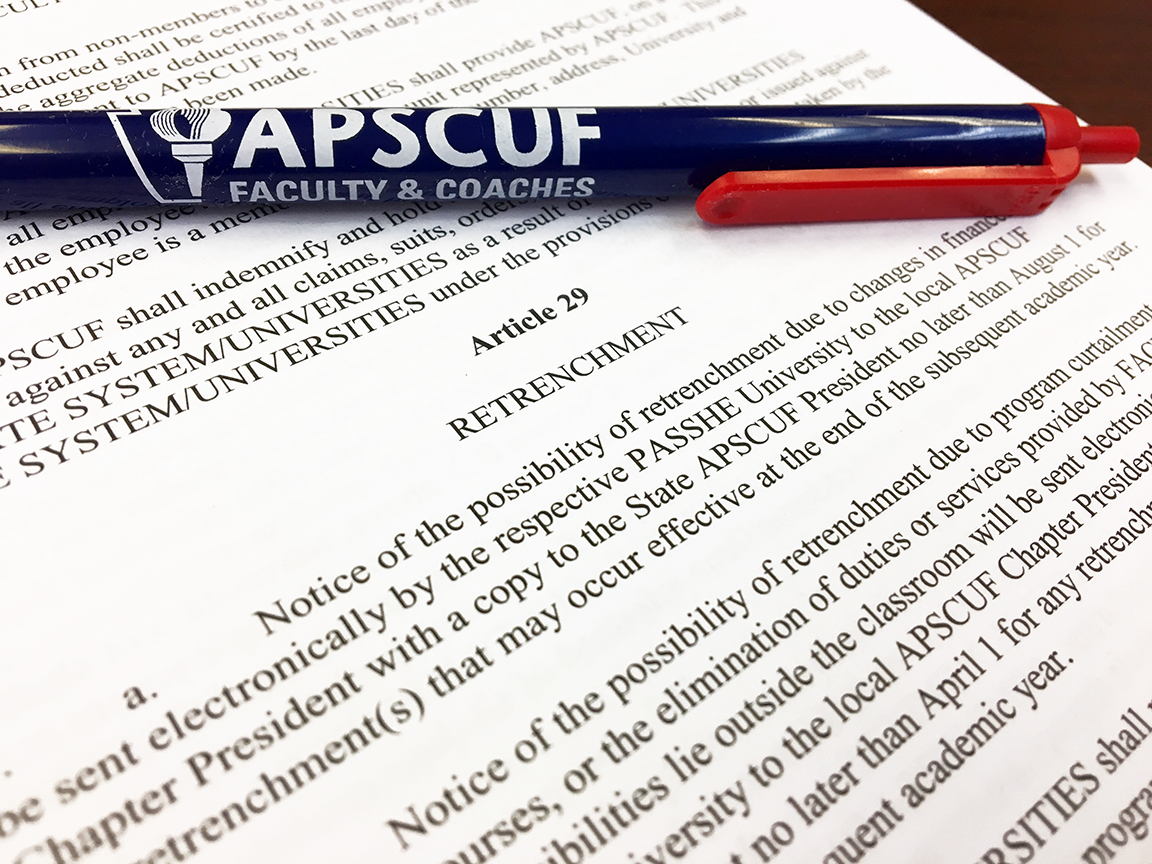 This week's retrenchment deadline passed with no new letters, but APSCUF continues to fight for the more than 100 faculty who have received letters thus far. Click here to read today's release.
Click here to learn more about how students, alumni and university communities can fight retrenchment. #CutsHurtStudents
Members may click here for a members-only retrenchment toolkit (login required).