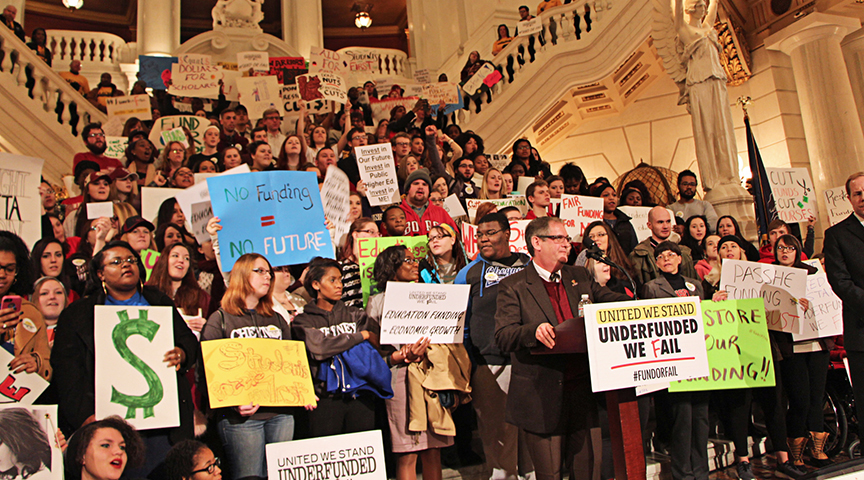 About 500 people filled the Capitol rotunda last week to advocate for fair funding for our 14 state-owned universities. If you weren't able to attend, you missed a roaring display of unity and activism featuring legislators and State System students, faculty members, and alumni. Students and professional media reported the Feb. 8 event, and we documented the activities, too.
Here's a roundup of social and traditional media coverage:
Participants used the #fundorfail hashtag on Facebook and Twitter.
View photos in APSCUF's Facebook album here. We collected images of rally preparations as well.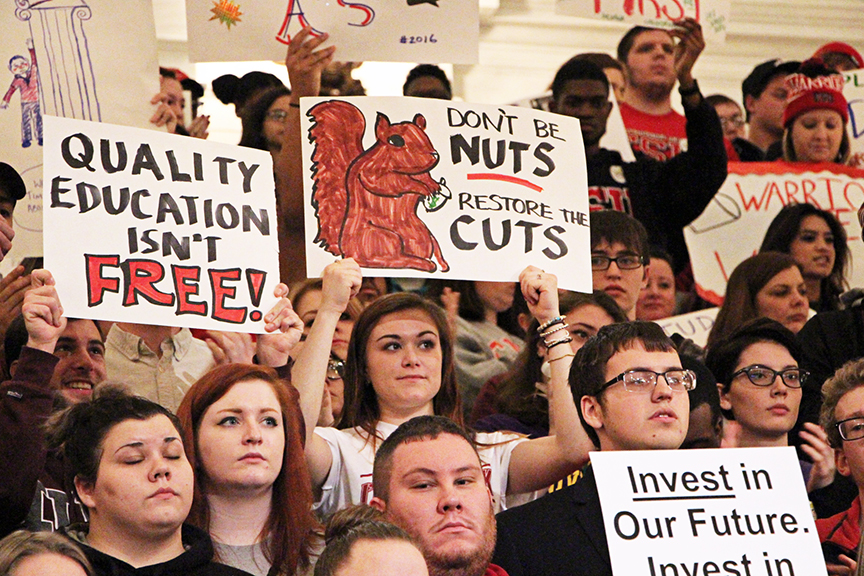 APSCUF started a Snapchat account so we could create this story on rally day. (While you're thinking about Snapchat, make sure to add APSCUF now so you're all set for our next event.)
The PA House YouTube channel features Rep. Mike Hanna's time at the podium and included the rally in its Week in Review.
Harrisburg-area coverage included an edition of ABC27's FactChecker and an article on PennLive.com.
And here's a collection of coverage by campus news organizations, APSCUF chapters and faculty members, and local media:
Students, Faculty Members Attend 'Underfunded We Fail' Rally in Harrisburg via California University of Pennsylvania's Cal U Times
APSCUF Fund or Fail Rally video via Clarion University's Eagle Media Productions
Clarion Rallies For More Funding via The Clarion Call
Clarion APSCUF's Facebook album
Students and Faculty Rally for Funding via East Stroudsburg University's The Stroud Courier
Students Demand Funding for Education via Edinboro University's EdinboroNow/The Spectator
Students, faculty represent IUP at PASSHE funding rally via Indiana University of Pennsylvania's The Penn
IUP students rally at Capitol in support of higher education via The Indiana Gazette
KU students and faculty rally for "fair funding" in Harrisburg via The Keystone News (on Issuu)
Opinion: KU students benefit from Harrisburg rally via The Keystone News
#FundOrFail: Pennsylvania State System Students Demand Full Funding via Raging Chicken Press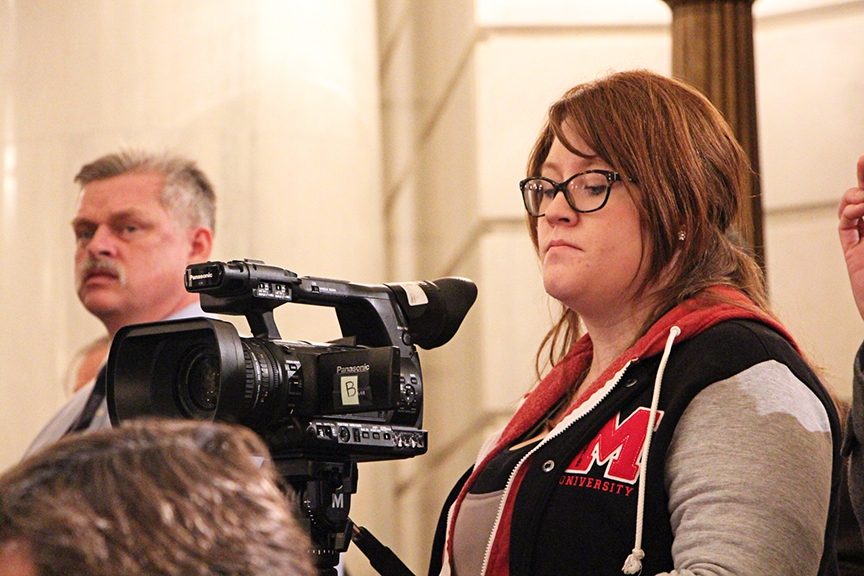 Kutztown APSCUF's Facebook album
Kutztown APSCUF's special rally edition newsletter
PASSHE students make themselves heard in Harrisburg via The Eagle Eye
Photos by APSCUF member Rick Lilla of Lock Haven University
Lock Haven Students Rally For State Funding via WPSU
LHU Student-Faculty Liaison's Facebook photos
MU60–2/11/16–special edition video via Mansfield University's communications department
APSCUF Fund or Fail Rally News Package MUTV via Mansfield's Mountaineer News
Hundreds rally for fair education via Shippensburg University's The Slate
Commentary: Rally puts pressure on Harrisburg via The Slate
Video: APSCUF rally via The Slate
APSCUF, WCU students to hold rally in state capitol via The Quad
Thank you again to legislators, APSCUF members, and state system students for your participation in and support of the rally.