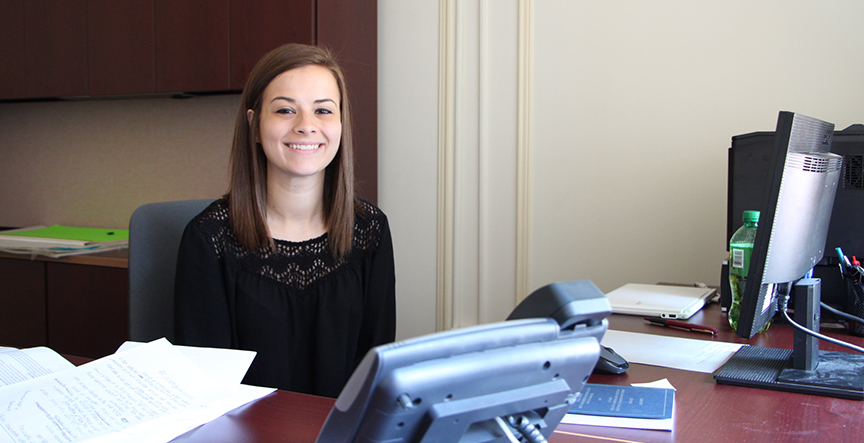 Mansfield University student Corrinne Rebuck will work in the state office through August. Click here to learn more about future APSCUF internships.
State APSCUF's government-relations and communications summer 2016 intern is Corrinne Rebuck, who just completed her junior year at Mansfield University. Rebuck double majors in political science with an international-security concentration and psychology with a human-resource-management concentration.
The Harrisburg native said she is looking forward to the state events in which she will be involved.
"I hope to gain a greater perspective and understanding into what APSCUF is doing for my university's faculty, as well as the other members APSCUF represents," Rebuck said.
In her free time, she enjoys reading, spending time with her family and friends, and engaging in outdoor activities.