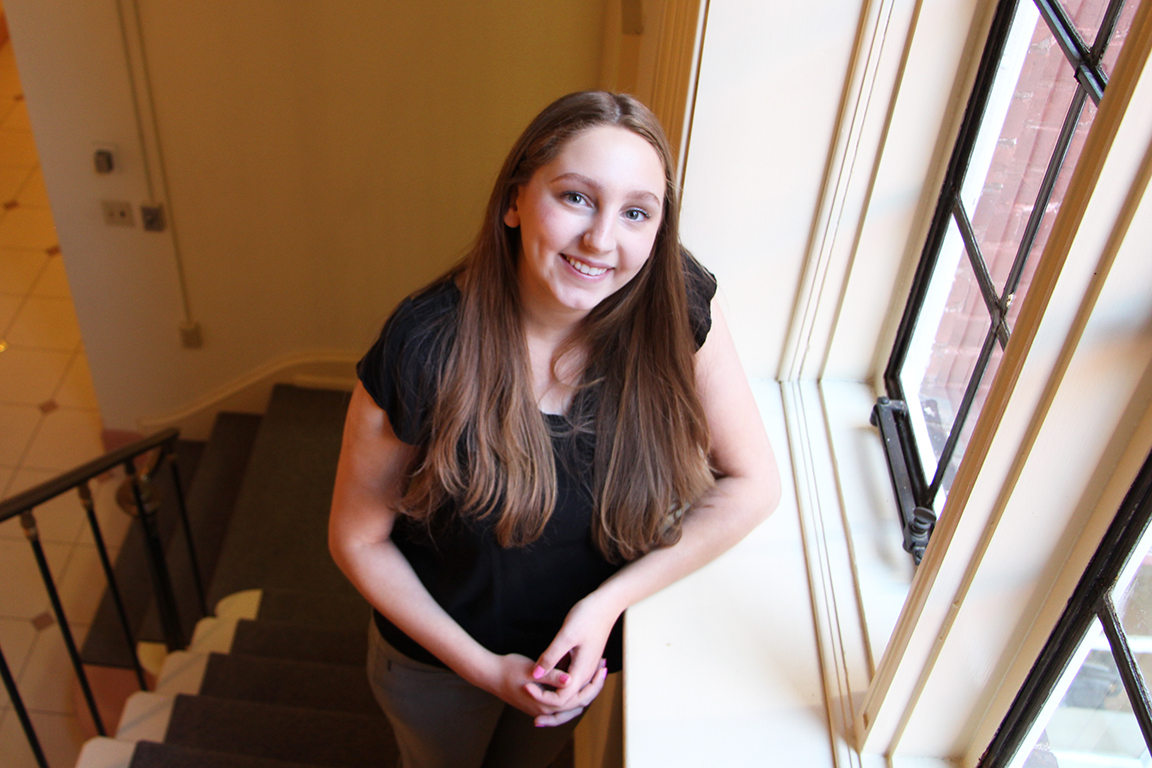 Millersville University student Abbey Ford will work in the state office through August. Click here to learn more about future APSCUF internships.
Our new government-and-communications intern for summer 2019 is Abbey Ford. Ford attends Millersville University, where she studies political affairs and history.
Ford spends her time on campus working with the Student Government Association, the Office of Sustainability, and the Walker Center for Civic Responsibility & Leadership. She is also the student adviser to the Millersville Borough Council.
"I am excited to take what I have learned from the classroom and transfer it into a work environment," Ford said. "There is much to be learned in Harrisburg as a student hoping to break into politics."
Ford's passion toward Millersville and the Commonwealth is what drove her to apply to APSCUF, and she hopes to bring that same passion to work every day, she said.