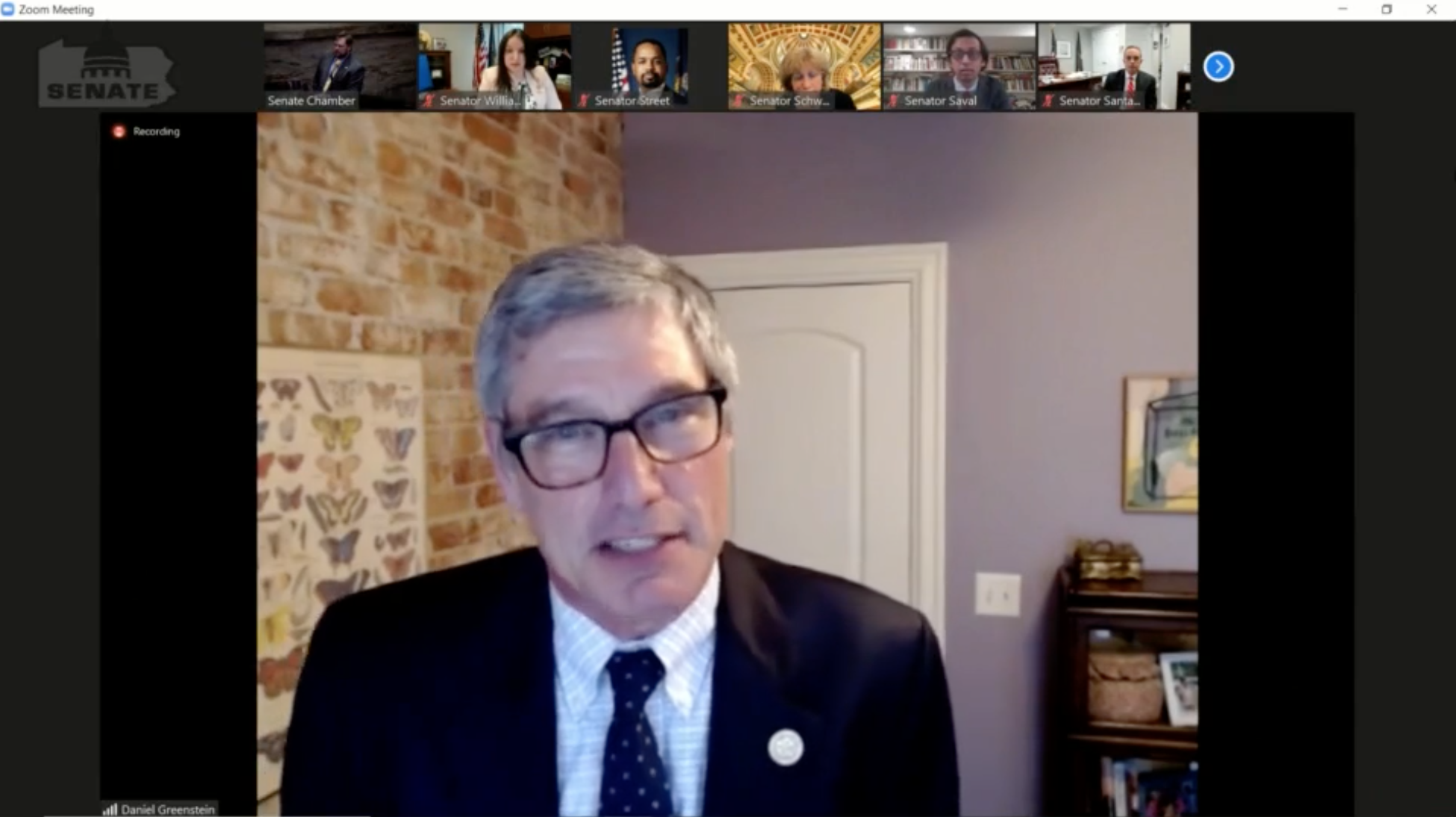 Photo/Pennsylvania Senate footage
APSCUF live-tweeted March 18's State System hearing before the Senate budget-appropriations committee. Click here to watch the session in its entirety. We live-tweeted the event, and you can view those dispatches at the end of this post.
We're still processing much of the Chancellor Daniel Greenstein's testimony, but exceptionally noteworthy was his comment just after the 52-minute mark, when Sen. Joe Pitttman asked him about the "value add of being part of the State System." The chancellor replied: "Unless we figure this out, I will be recommending to the board that we come back to the Senate next year with a legislative package to dissolve the System."
Click here to read APSCUF's response.
Click here to read Rep. Peter G. Schweyer's response.
Click here to read PennLive coverage of the situation.