What began in 1937 as a professional association for faculty at Pennsylvania's teacher colleges has grown into an organization touching the lives of more than 100,000 students and their families each year. To celebrate the APSCUF's 80th anniversary, members, retirees, and honored guests gathered Sept. 15 at Red Lion Hotel Harrisburg for an evening of awards, memories, and camaraderie.
This slideshow of APSCUF images throughout the decades played during the reception and dinner:
Later, attendees watched excerpts from an interview with Dr. John Pierce Watkins, who was APSCUF's president 1972–73:
Along with celebrating APSCUF's 80th anniversary, Rick Bloomingdale, president of Pennsylvania AFL-CIO, right, received the APSCUF Distinguished Friend of Public Higher Education Award. Presenting the award is APSCUF President Dr. Kenneth M. Mash: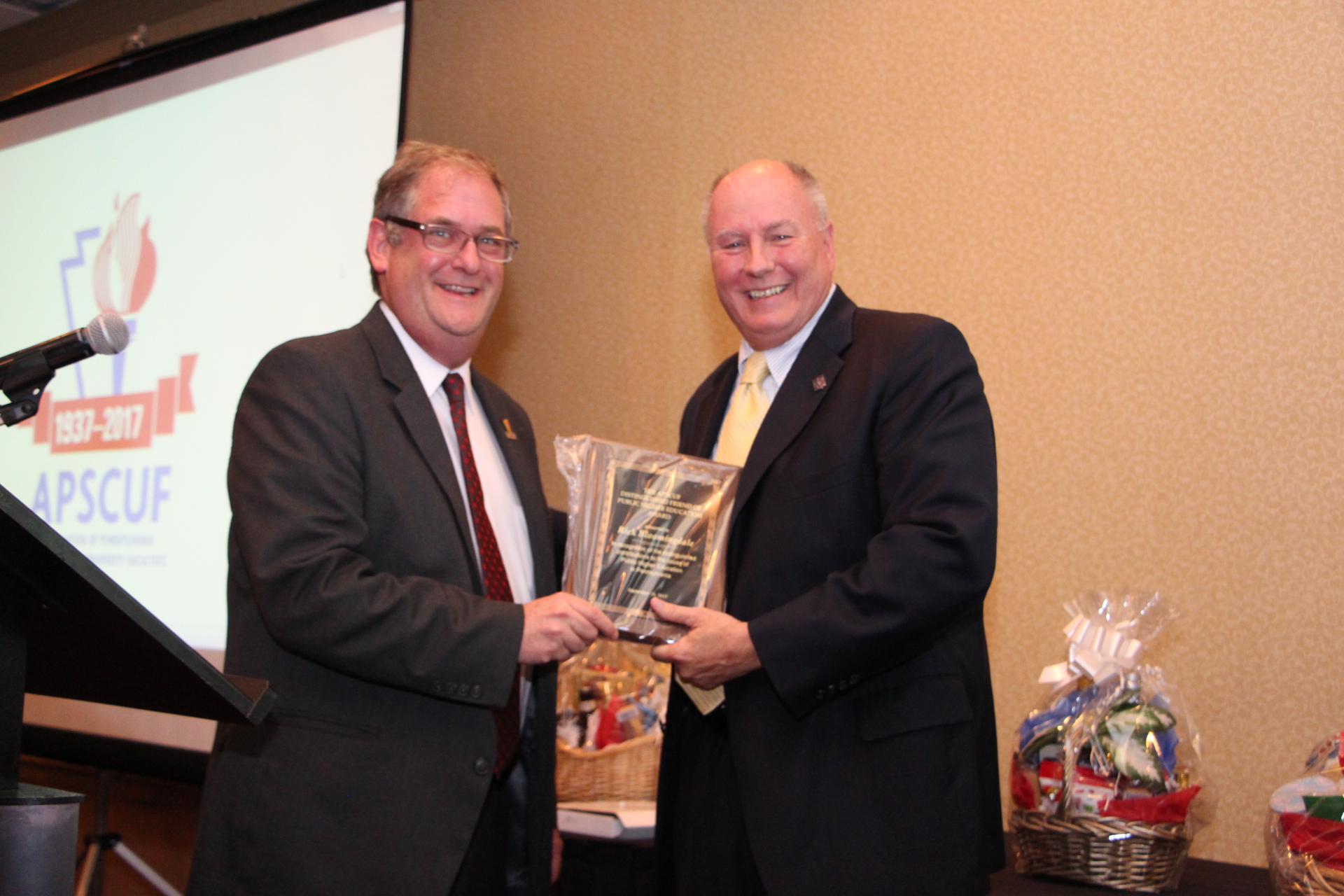 Helen Bieber, retired Kutztown University professor and longtime APSCUF secretary, received the APSCUF Distinguished Service Award. With her are Kutztown University professor Paul Quinn, right, who introduced Bieber, and Mash: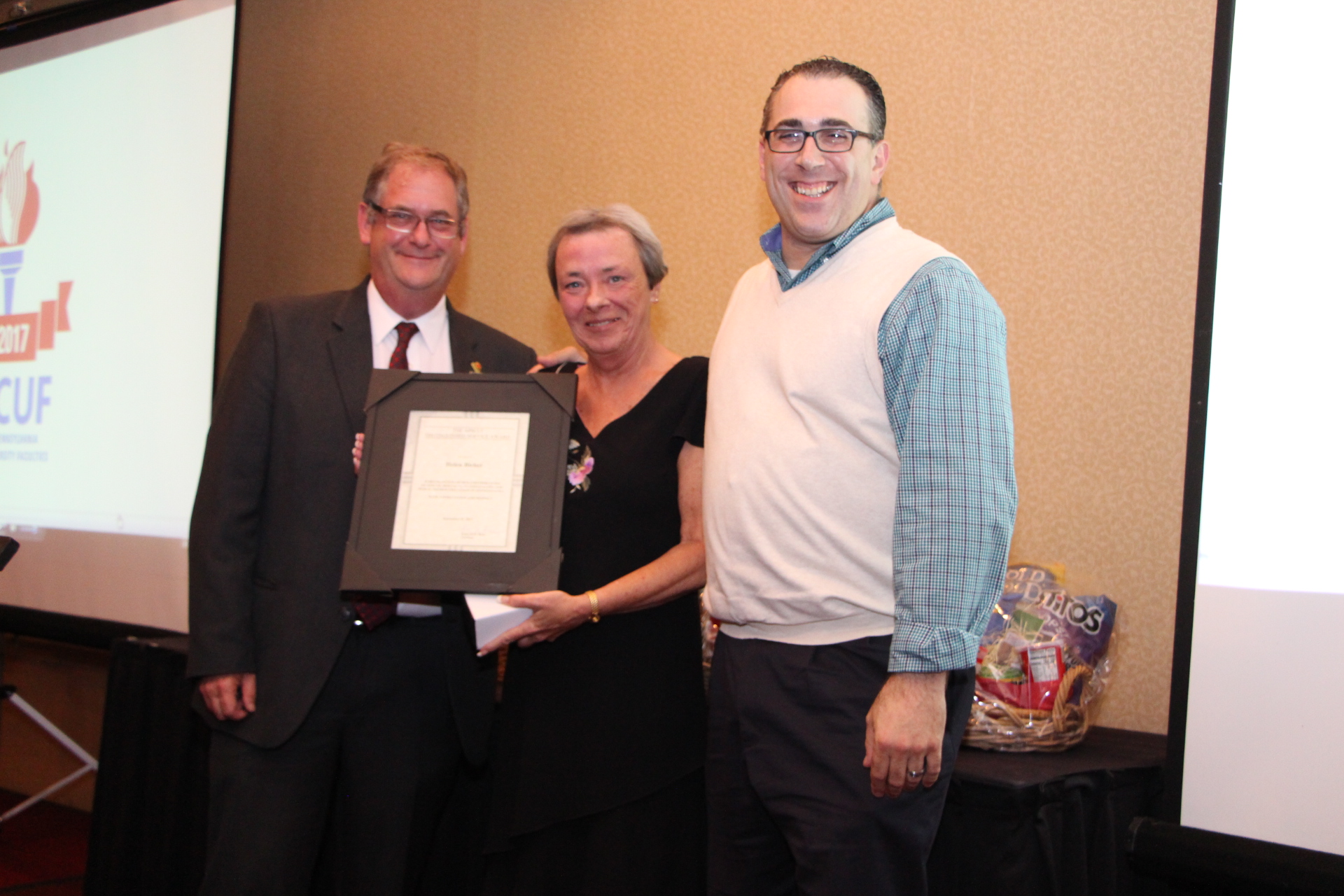 Jerry Oleksiak, acting secretary of Pennsylvania Department of Labor & Industry, spoke about the importance of public higher education and APSCUF's work: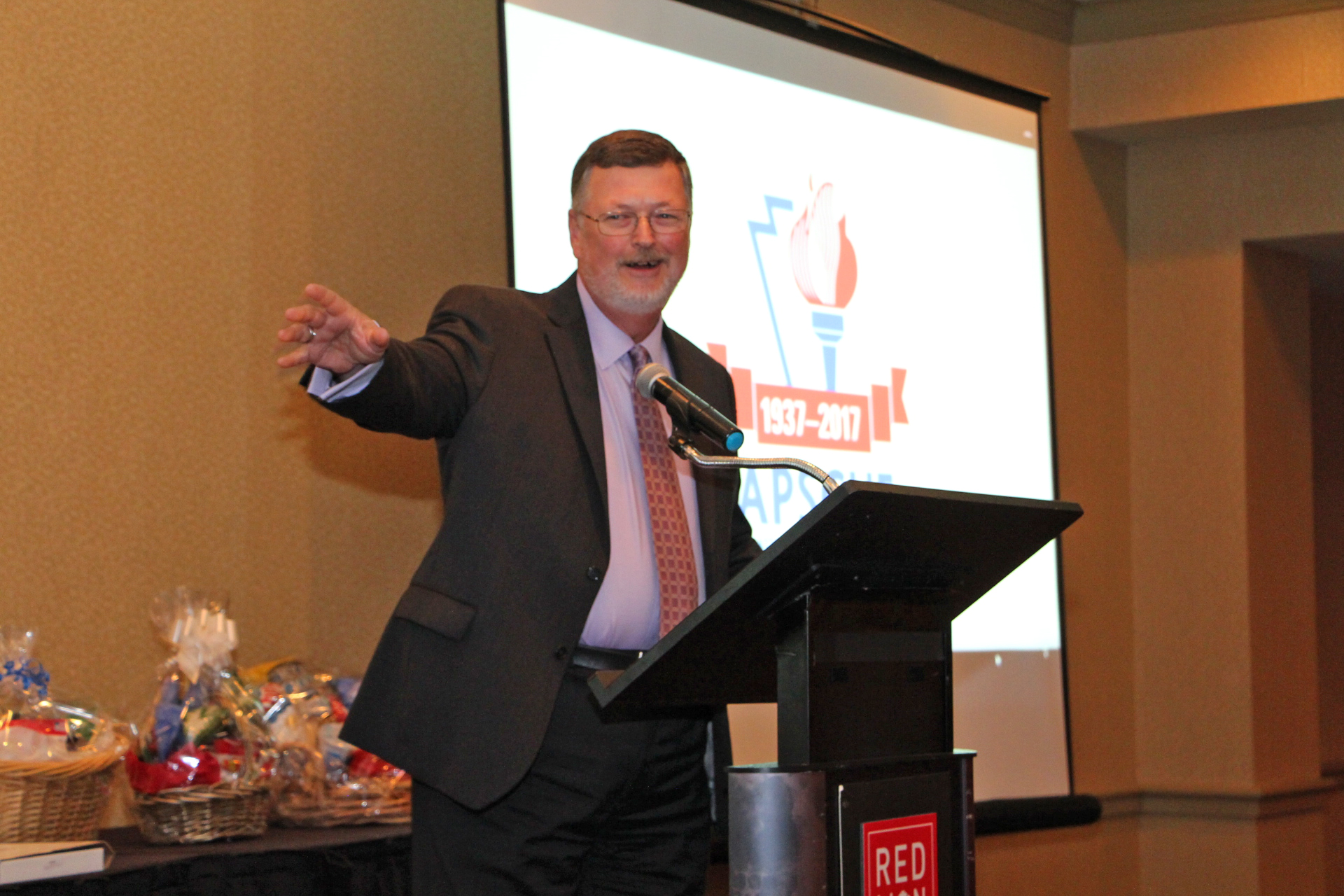 Watch APSCUF's Facebook page in the coming days for additional photos from the event and last week's legislative assembly.